Once upon a time in 2003, retro BMX frame building brand, Kappa was commissioned the job a crafting a limited run of Adidas branded BMX cruisers. Only an alleged 70 of these bikes were built but they were never sold to the public. The bikes were made to be displayed in select Adidas Originals stores around the world at the time.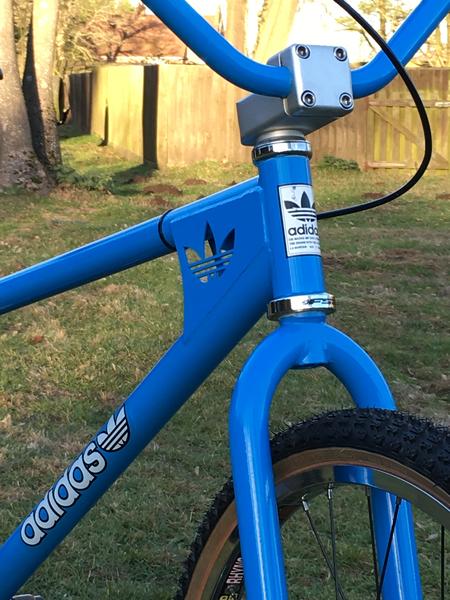 We just happened to find this bike while doing a random Google search and saw this on BMXMuseum.com. A user by the name of Perront is the owner and he tells the story of how he searched far and wide to get his hands on one. Read more about it HERE.
You know we love it when the fashion world and BMX world collide, not to mention Adidas kicks are awesome for flat pedal shredding so we had to share this with ya'll!
SPECS:
Kappa K-24 Adidas frame (never sold to public)
Odyssey forks (made for Kappa)
Kappa bars (JMC style!)
Odyssey GI Post seatpost
Sun Ringle Bazooka stem (XXL)
FSA Pig/DK RPM headset (sealed cartridge) w/ unknown spacers
ODI Ruffian grips w/ ODI lock rings
Cane Creek seat (embroidered)
DK spc
FSA X Drive cranks (180mm)
FSA sprocket (40T)
Primo Super Tenderizer pedals
Weinemann rims w/ unknown spokes/nipples
Sun Ringle Atilla the Hub cassette hubs (sealed)
Odyssey A Brakes
Shimano Swervo lever (like DX, but silver)
Shimano cable
KMC chain
Intense Micro Knobbie tires (20″x1.75″ front and rear)
Custom 44T BMX dice valve caps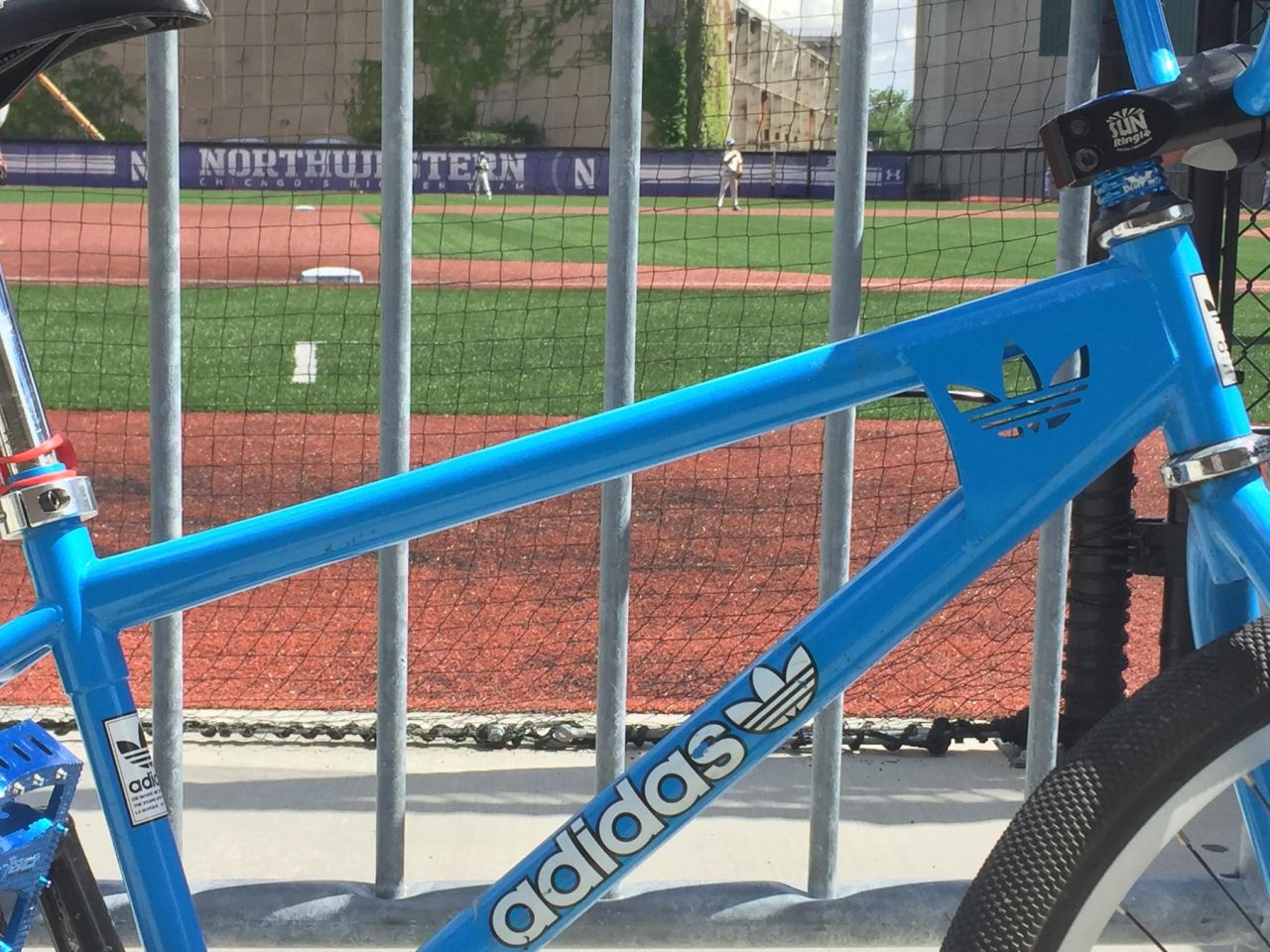 There was also a forum thread started about the bike last month on BMXMuseum.