Cluct and Mita sneakers have teamed up to bring back the legendary Airwalk brand with the release of a clean black and white AIRWALK Scorch.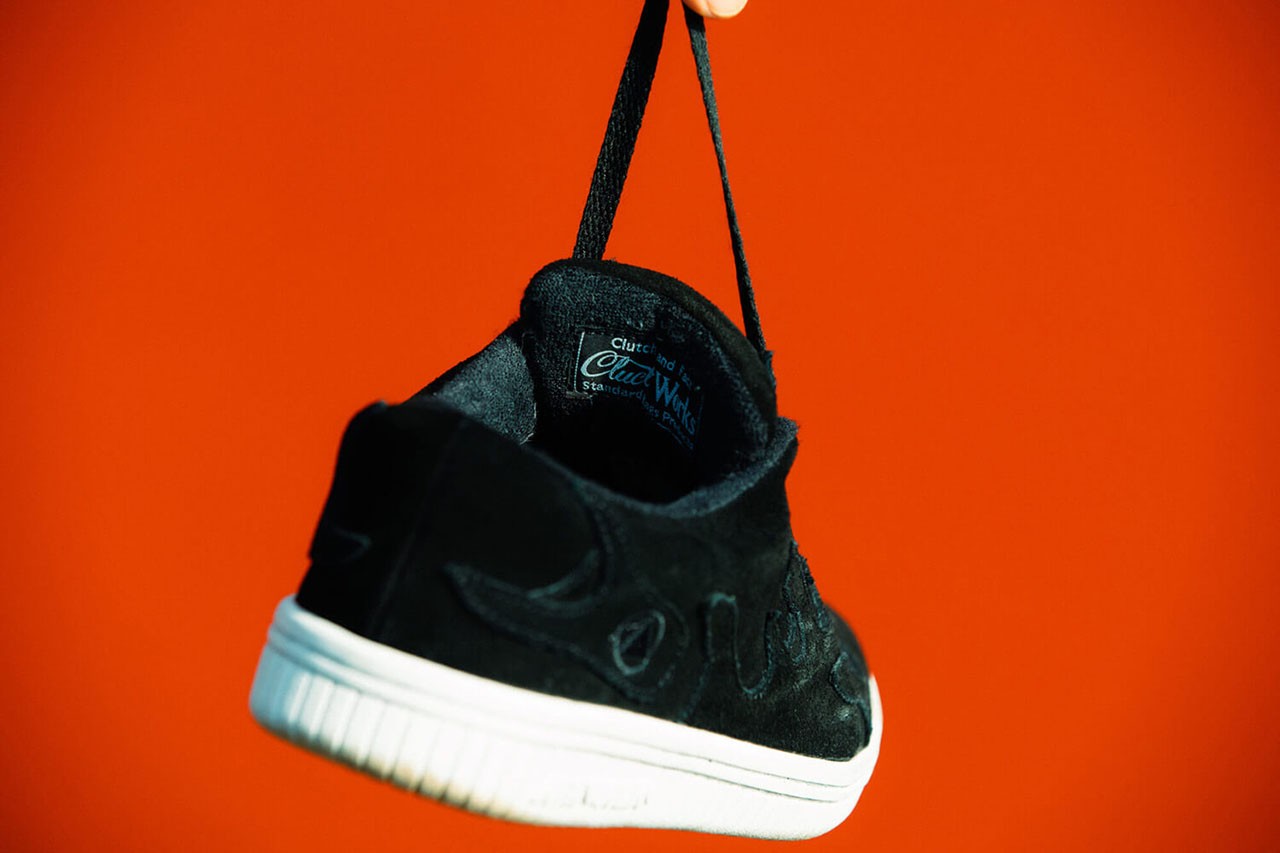 They took the name and ran with it by literally taking the classic skating kicks and sculpting a flame design across the upper. The flame paneling forms in seamlessly in the toe box then spreads across the shoe and wraps around to the heel. No generic red or yellow flame colors were used. Only all black suede which make the kicks look really smooth.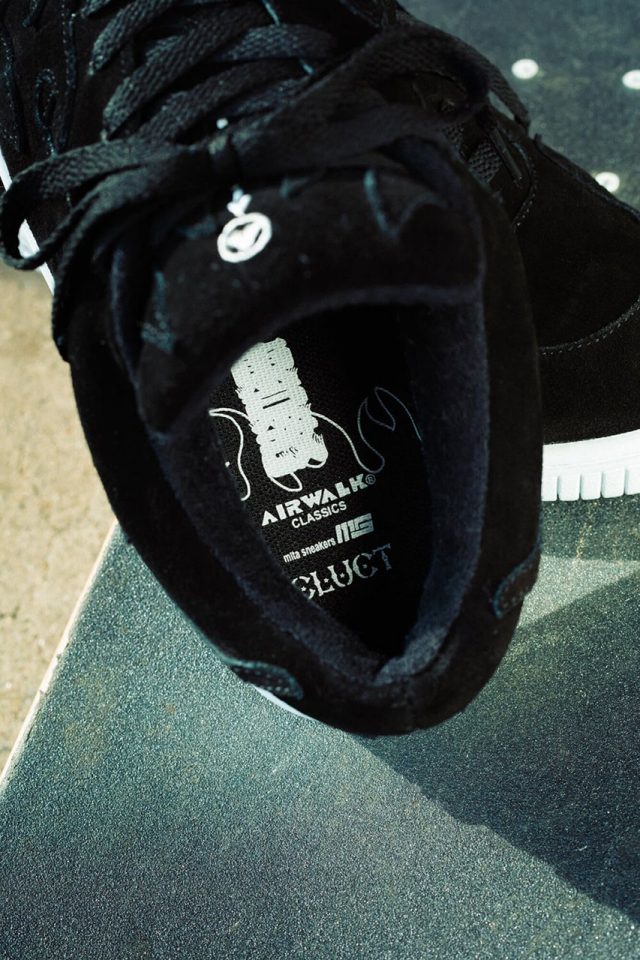 We think this is a great start to Airwalk's come back.