Super rad BMXer and winner of 2018 XGames Street Gold medalist Chad Kerley has a new signature frame by Haro! The Ck frame is constructed of 100% 4130 chromoly and features heat-treated hour glass head tube, bottom bracket shell, 13″ molded stays for quick spin and manual control and investment cast dropouts. Chads frame is brakeless specific design with externally CNC-machined seat tube with welded integrated seat clamp.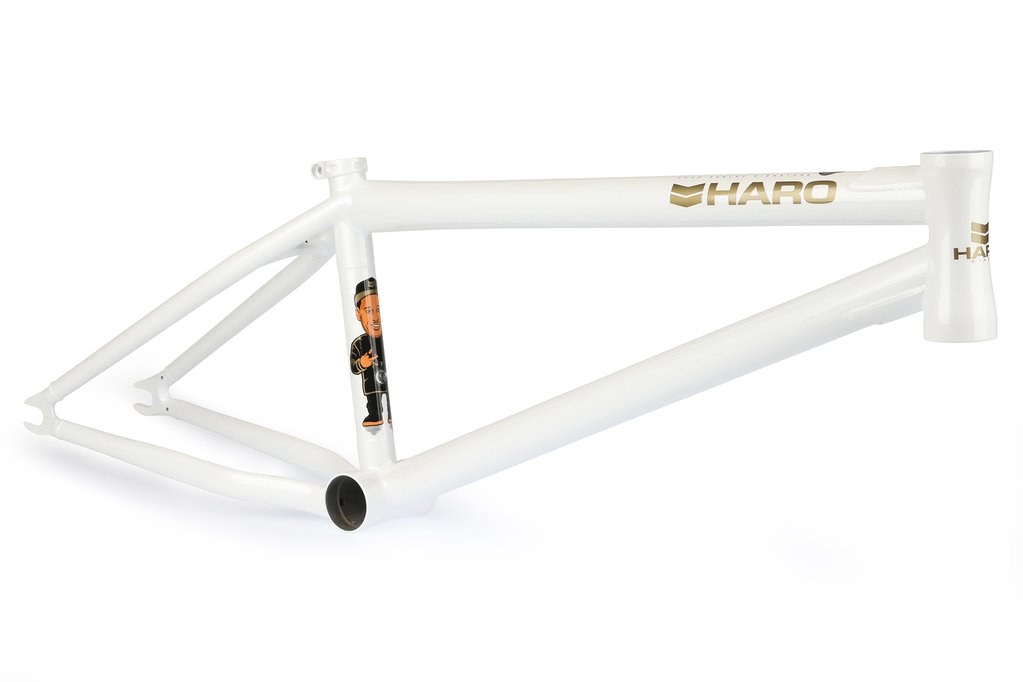 We're digging the decals on the frame. By the front end of the top tube is says "Chad Kerley Signature" and on the sides of the top tube is Haro's logo in gold.
We really like the Chad Kerley character illustration on the seat tube. If features Chad rocking a black/gold HARO hat, black and gold shirt and a big CK medallion around Chads neck.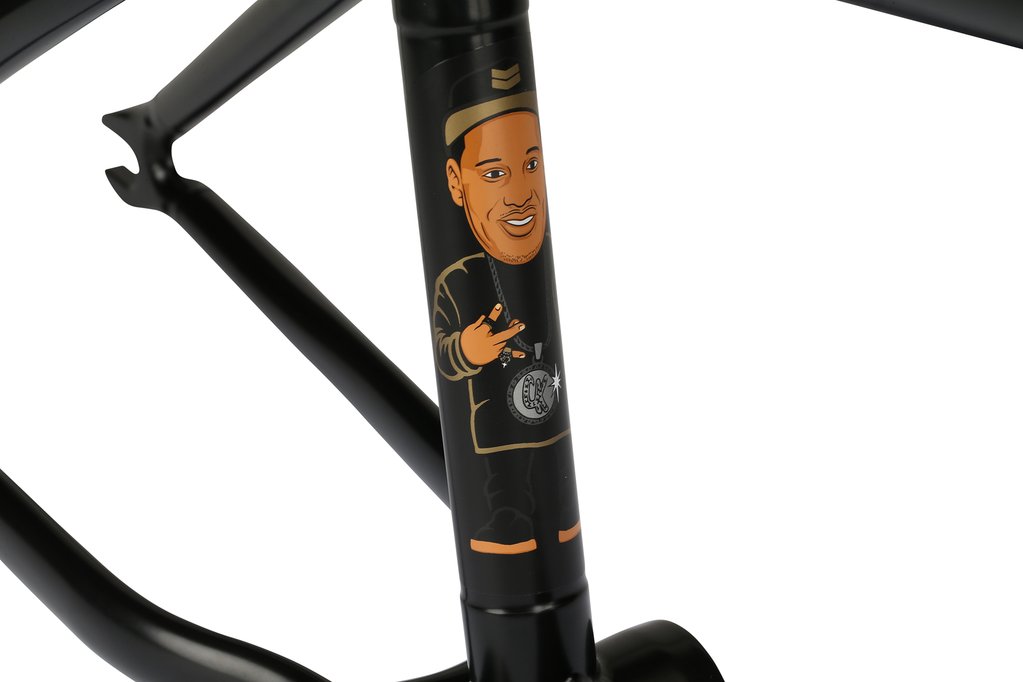 CK Frame Features:
Constructed of 100% 4130 chromoly and features heat-treated hour glass head tube, bottom bracket shell, 13″ molded stays and investment cast dropouts
Brakeless specific design
Externally CNC-machined seat tube with welded integrated seat clamp
20.75″ and 21″ TT sizes
75.5 degree head tube, 11.5″ BB height, 13″ rear center, 10.03″ standover
Matte Black, Gloss White
Weight = 5.4 lbs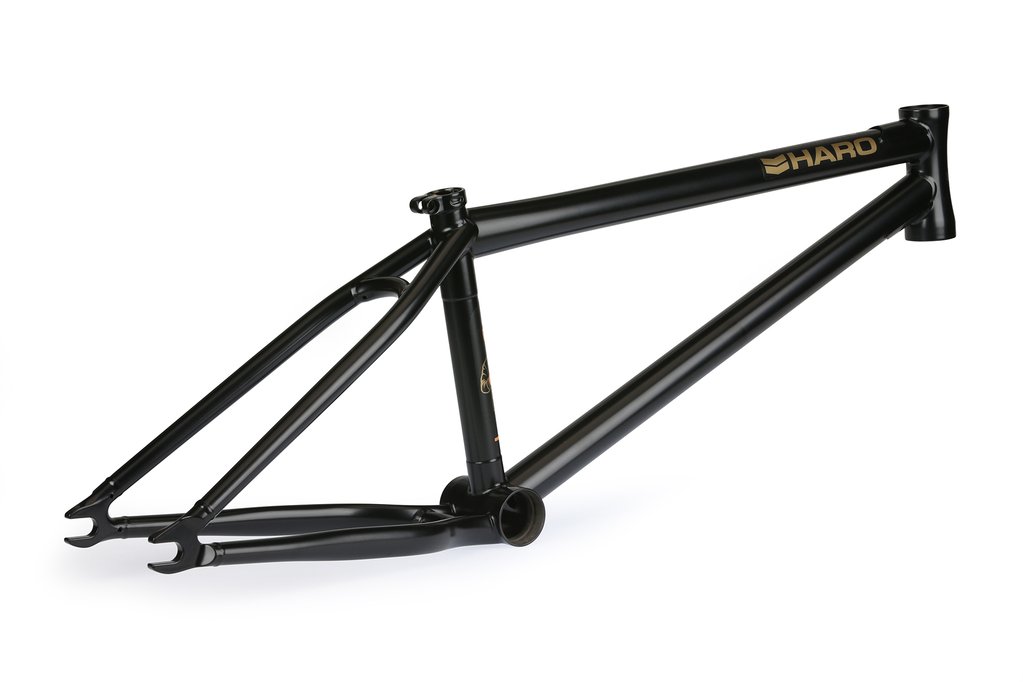 IF you don't already know who Chad Kerley is, you better get familiar! Check him out in action below
For more info on the Haro Ck Frame visit HaroBikes.com
Follow Chad on IG @chadkerley