Today's bike of the day is Bill Tomlin's chromoly 2019 Truth BMX Main Event XXL. We're loving the white/red/black colorway and matching Kevin Paraza signature Vans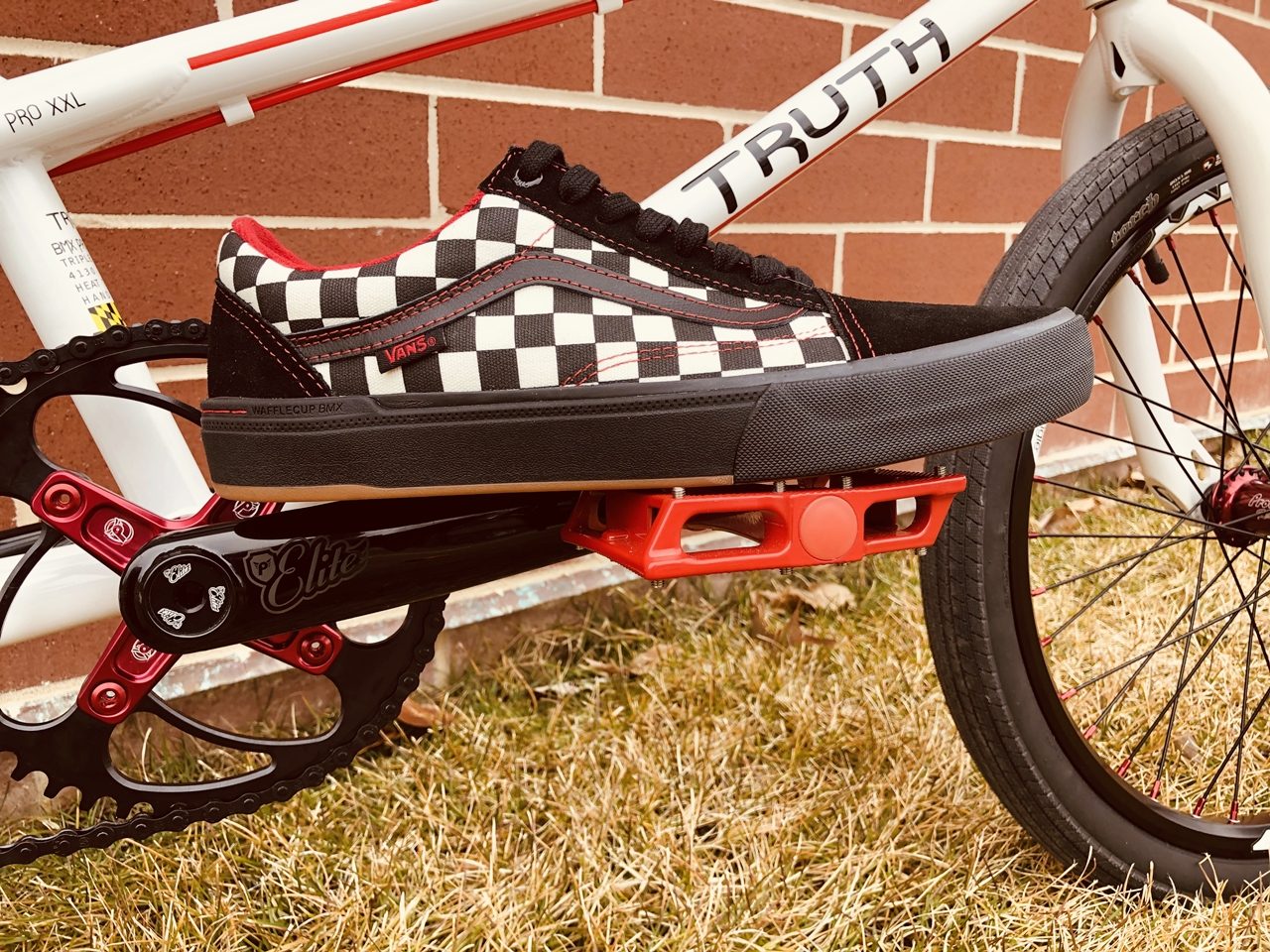 Bill Says:
"I've wanted a chromoly bike since I started racing three years ago but I've always been too much of a weight weenie to make it happen. After riding a few different steel bikes that friends were riding, and hearing that Eric Spears was releasing a new Chromoly Main Event I decided to pre order one. Truth BMX Products is a local Maryland company and I like to support local businesses. I was already riding an Aluminum Main Event, which I loved, but I was ready to try something new……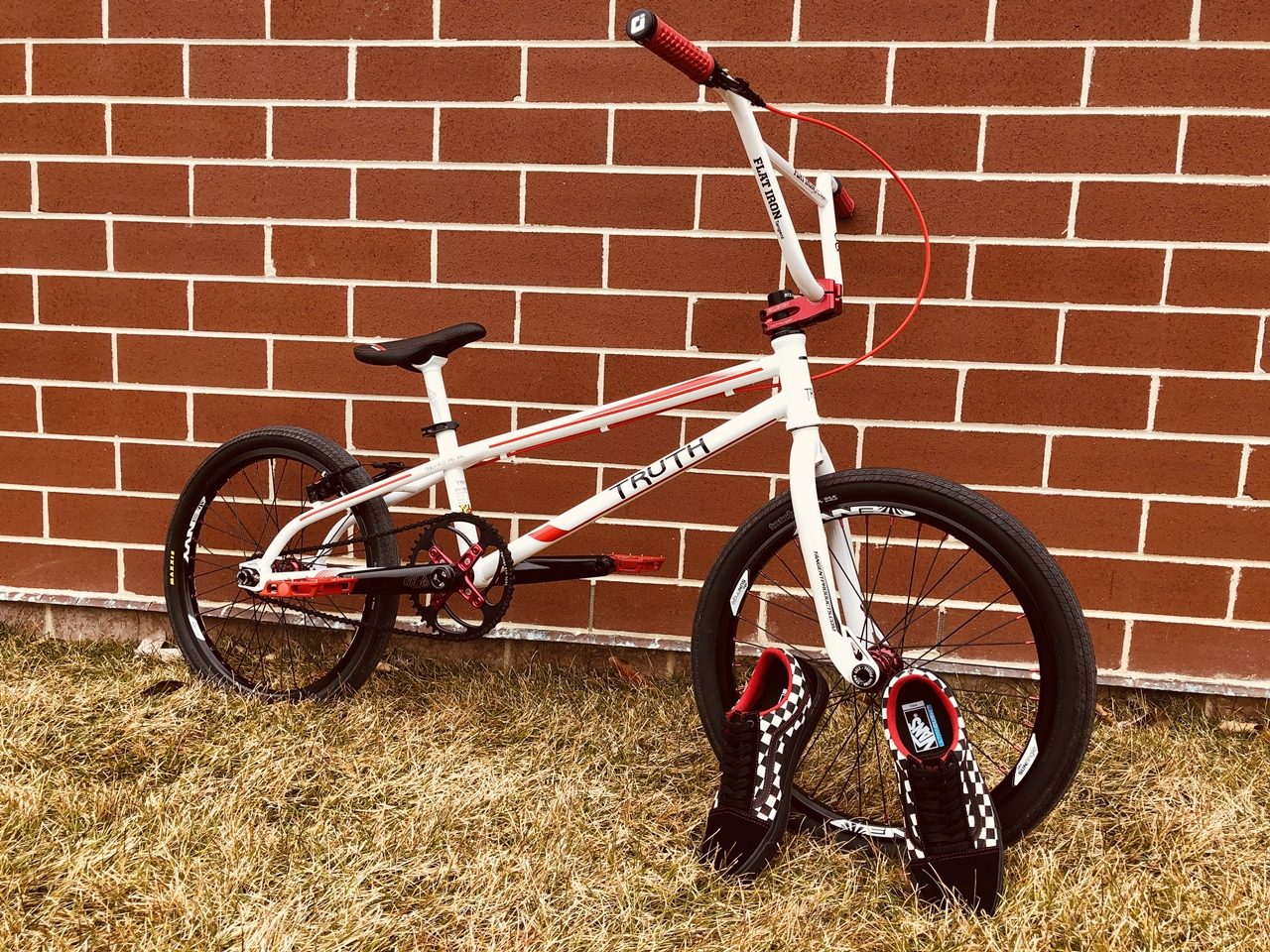 ….I was the first to get my hands on one of these frames, but the premium parts and overall cost meant that it would take a while to build up. I saw others posting pics of their new chromoly Main Events and I was getting restless!
I finally got it built up and then Vans released their new Perazas – the colors matched perfectly so I had to order a pair to go with my new ride. They're a big upgrade from traditional Vans and a good alternative to the more expensive bike-specific shoes.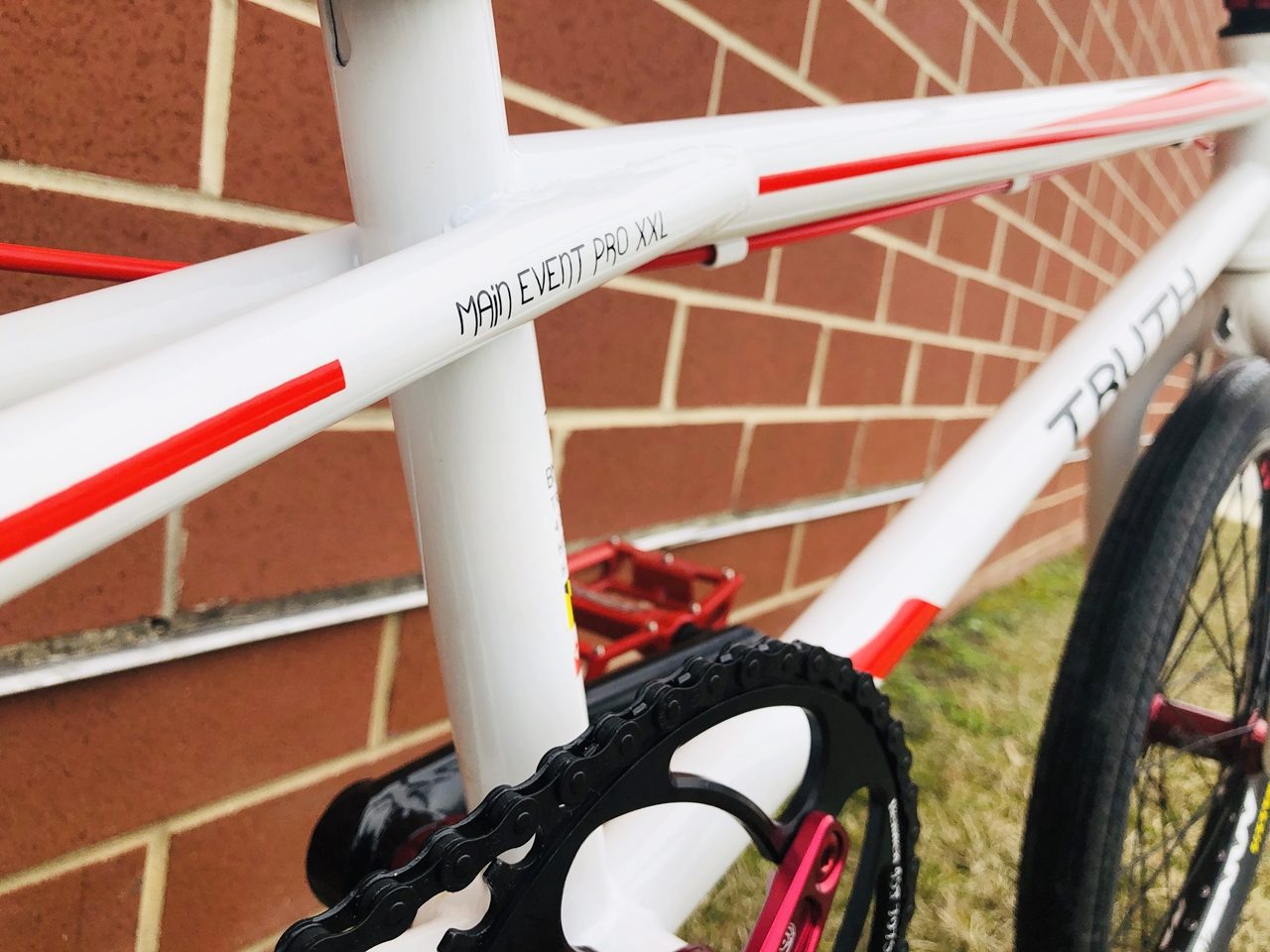 Overall the bike rides just like any of Truth's race machines – fast in the straights and stable through the turns with their super long rear end. And, my old bones and muscles appreciate the stability and forgiveness of the heavier frame!"
PARTS LIST:

Frame: Truth Main Event Chromoly XXL
Bars: Tangent Flat Iron 62 9″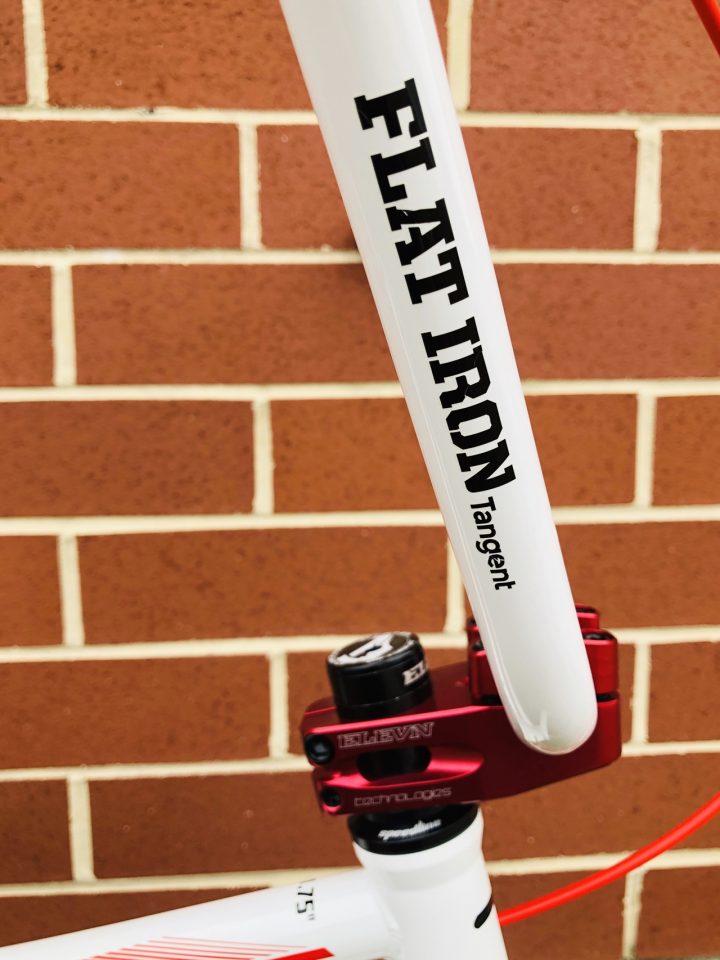 Grips: ODI Vans
Stem: Elevn
Fork: Tangent Pro 20mm
Hubs: Profile Elite 15/20
Rims: Sun Envy
Brake Lever: Speedline Elite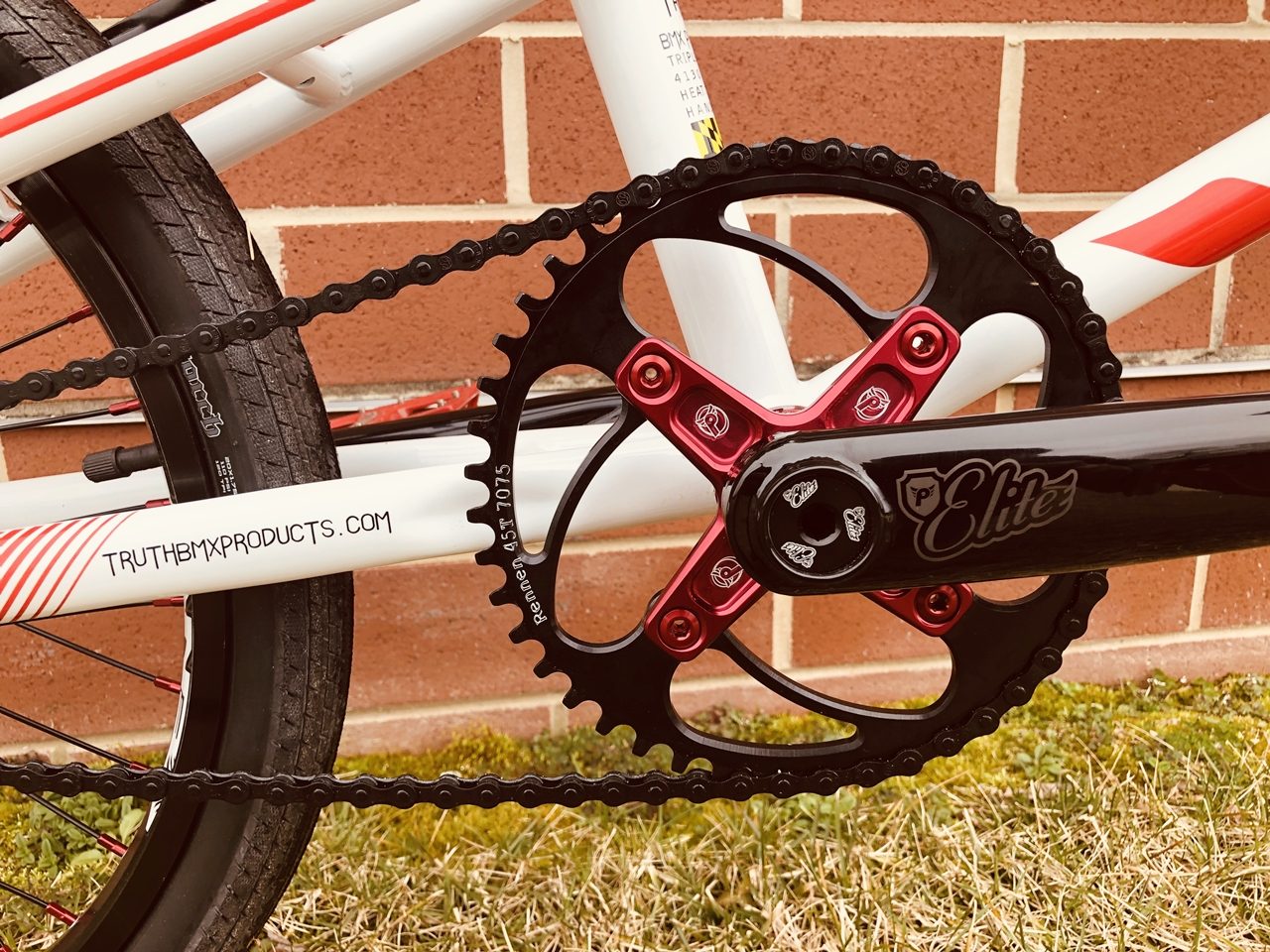 Cranks: Profile Elite
BB: Profile Elite
Brakes: Box One
Headset: Speedline
Seat: Elevn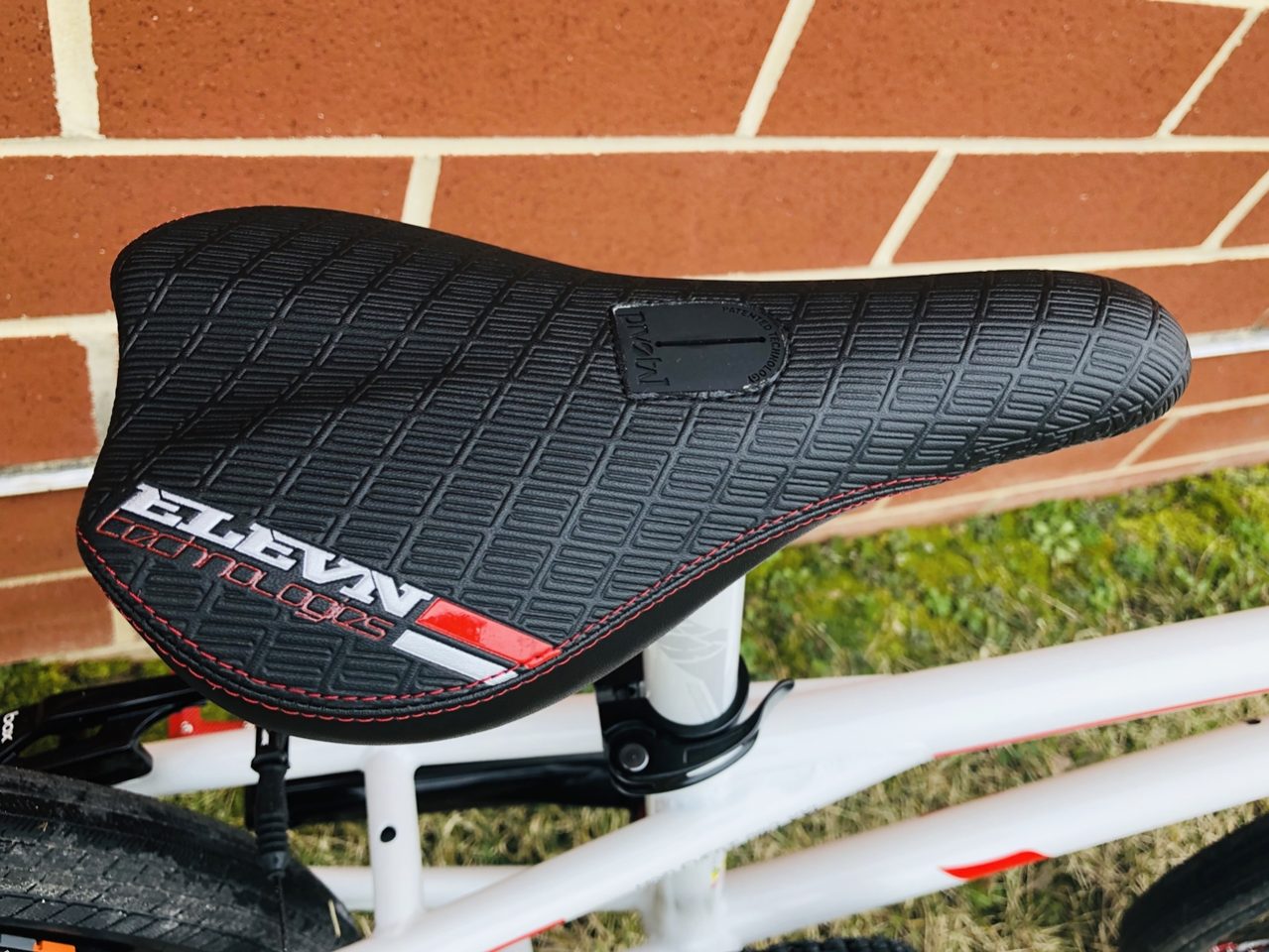 Pedals: Tangent Platform
Chainring: Rennen Threaded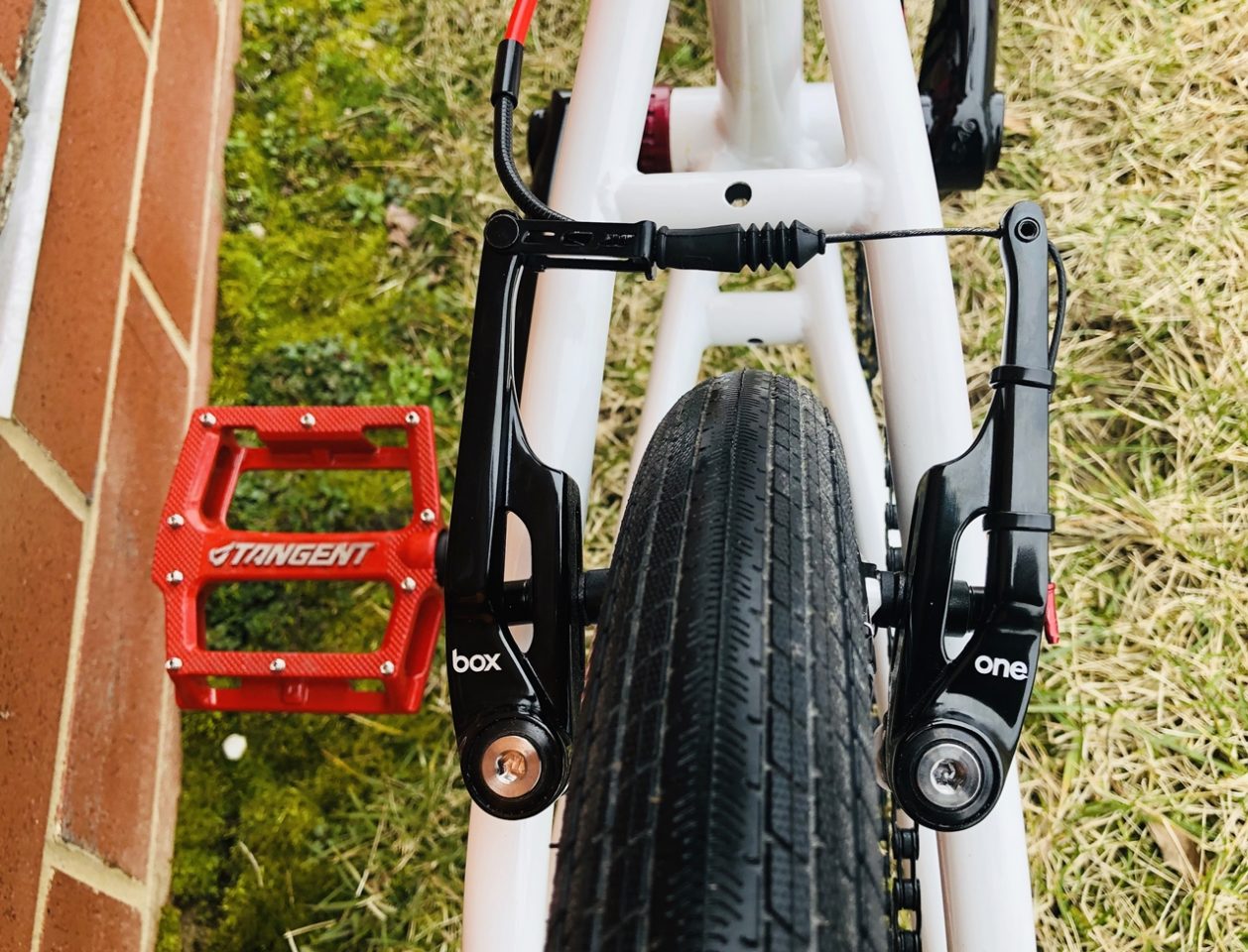 For more information on the 2019 Chromoly Truth BMX Main Event, visit TruthBMXProducts.com
4