Due to the popularity of Eddie Fiola's "Former Pro" frame, Legend Bike Co. decided to make a complete version of the bike available. The Former Pro Limited Edition is a modern day upgrade to the classic GT Performer that Eddie rode and made famous back in the day! We love that the bike comes with Skyway Tuff Wheels, a gyro and the classic Redline Flight cranks. The longer top tube is a big plus too! The frame is designed by Eddie and Supercross BMX owner Bill Ryan so already know it's high quality!
PRESS RELEASE:
The Eddie Fiola Former Pro frame is a hit, and many of you wanted it in a complete bike form, so here you go. We will be doing limited edition builds based off of Eddie's Iconic photos and ads. 

With that, we would like to introduce you to Series 1. Old Yeller' .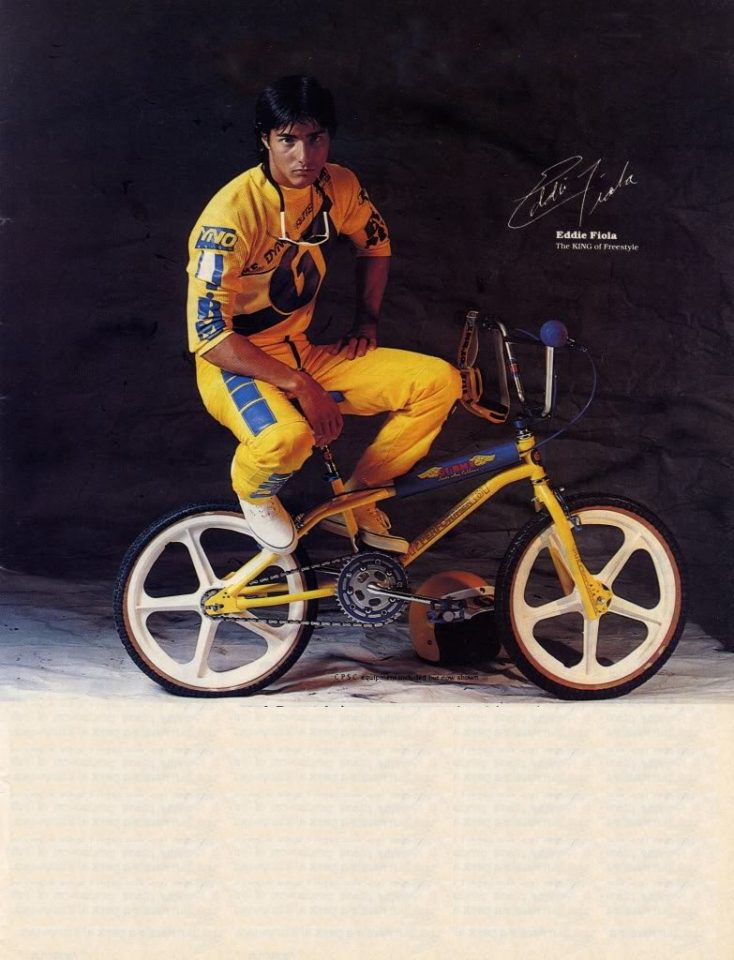 This image of Eddie and best friend is scorched into our minds as one of the King Of the Skateparks original rides.

And this limited edition build will have you feeling like a kid again as you hunt out your local skatepark to go ride.

Built up with the Legend Bike Co. Eddie Fiola Former Pro Frame, Fork and Bar in Eddie's original limited edition Yellow, you will find your self drooling over the limited edition parts that this bike is built with.

White Skyway Tuffs with the Gold Graphite Flanges, the Blue A'me Tri Grips, a limited edition Blue Fiola gold foil embossed Saddle. But you will have to forgive us, we did upgrade the cranks from 1pc to a set of modern cro-moly chrome plated Redline Flight Cranks, and tossed in an Odyssey Gyro.

The completes are only limited to 50pcs total and they're available in 3 different colors. Yellow, Chrome and white.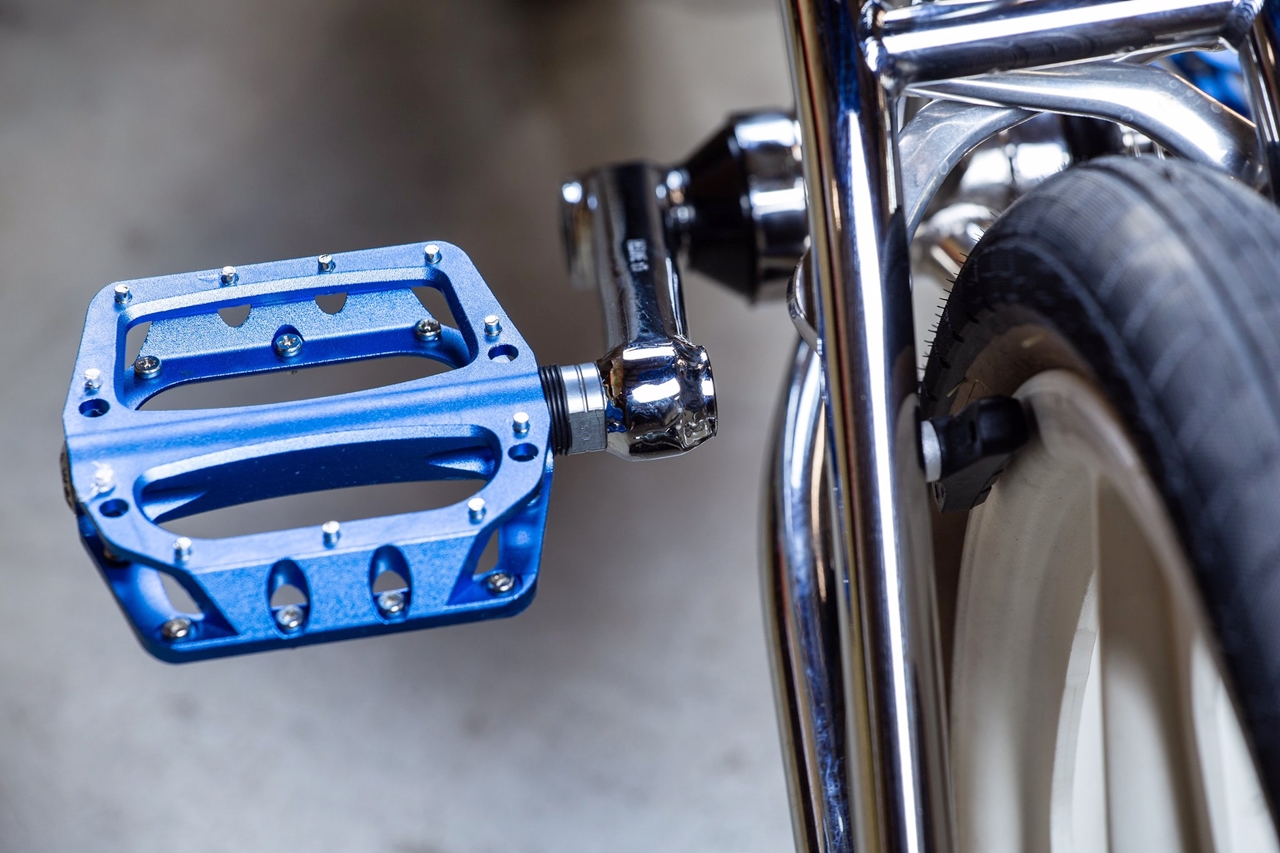 For more details visit LegendBikeco.com