Mongoose Bicycles resurrects the classic Moto Mag BMX bike for the Netflix show Stranger Things! The bike will be featured on season 3 and will be ridden by Maxine "Mad Max" Mayfield.
The bike is full of late 70's, early 80's era inspired BMX goodness. Actually it's said that "Mongoose looked to authentic 1980s bike parts sourced from various thrift stores and garage sales around its headquarters in Madison, Wisconsin."
The "MAX" decal on the head tube is done in the same way as the classic "BMX" decal from the original Moto Mag bike.
Mongoose re pop 3 piece pad set comes with the bike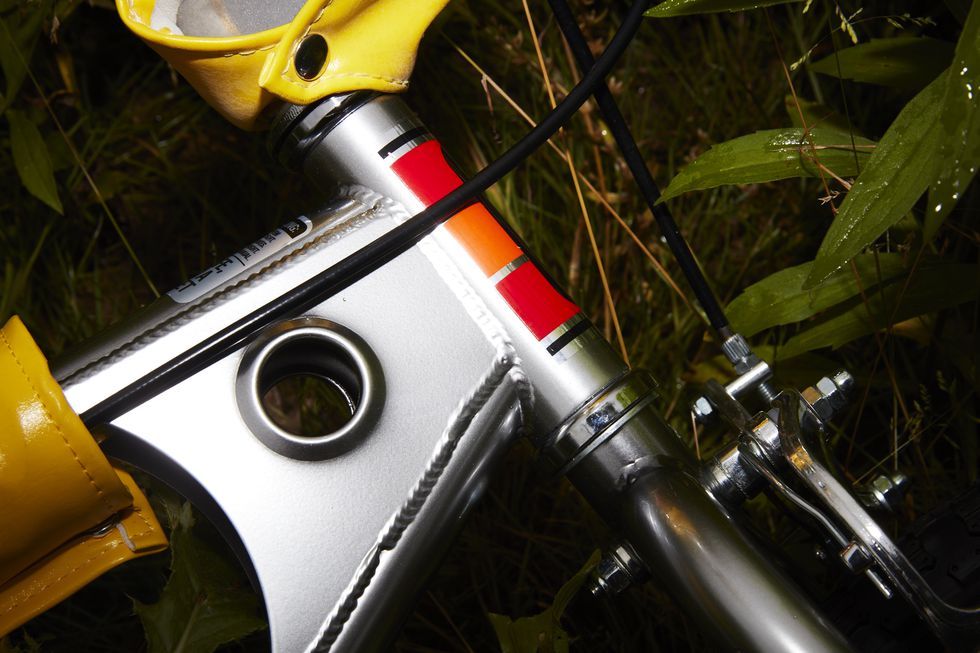 What would a retro, Moto Mag frame be without its classic, trademarked gusset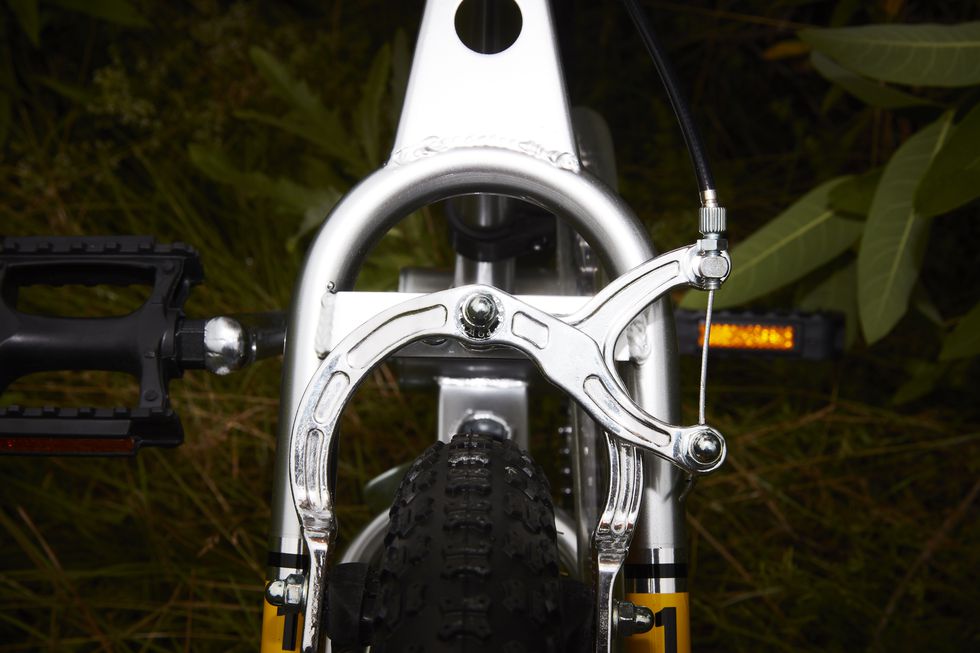 Mongoose really went all in by replicating their classic seat stay design. They also put on old school Dia Compe style brakes and Comp 3 style tires.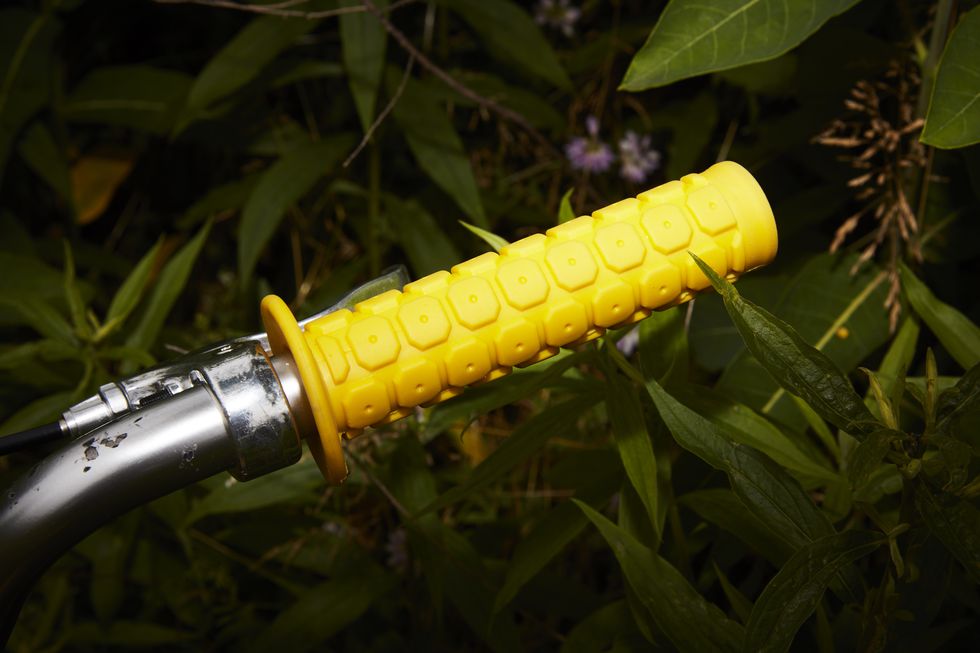 Even the grips have that vintage style…..but hopefully not that vintage feel 😉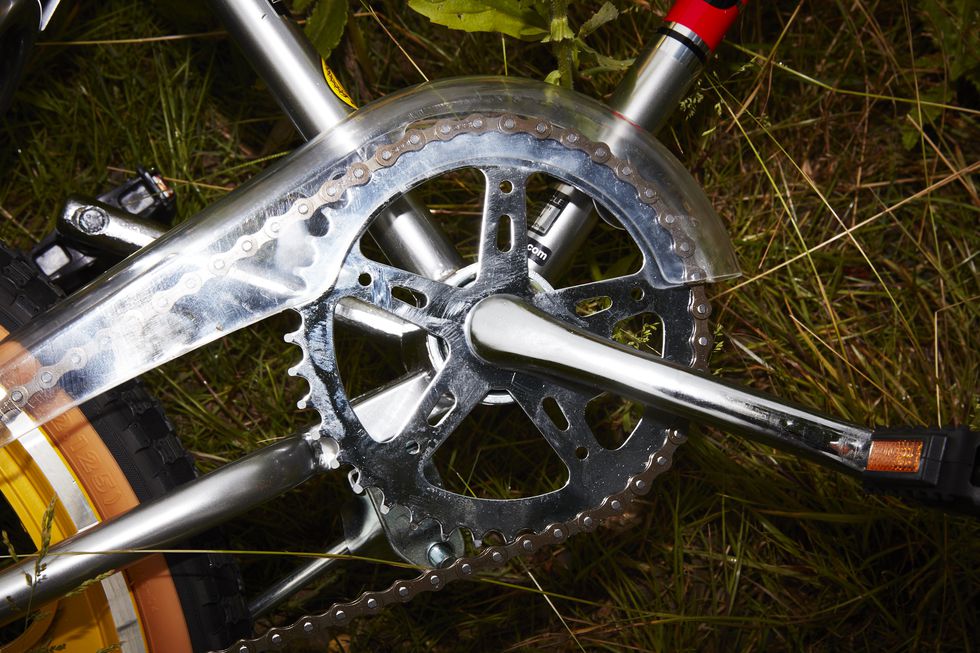 Yes ya'll! Mongoose really kept things authentic with these one piece cranks and it looks like that's an american bottom bracket..Oh Snap!!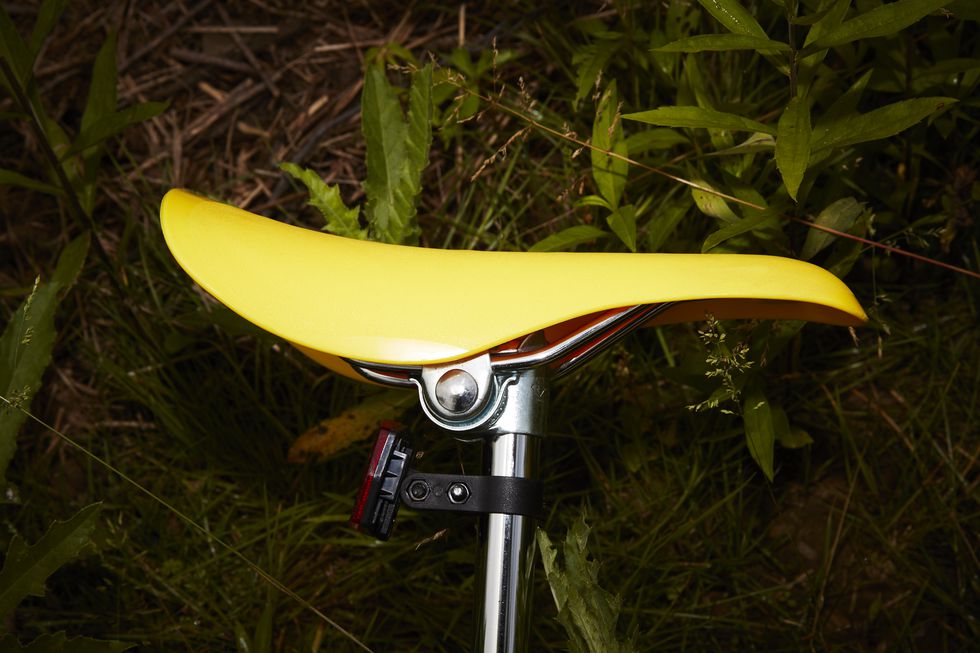 That looks like a vintage Kashimax Aero style seat….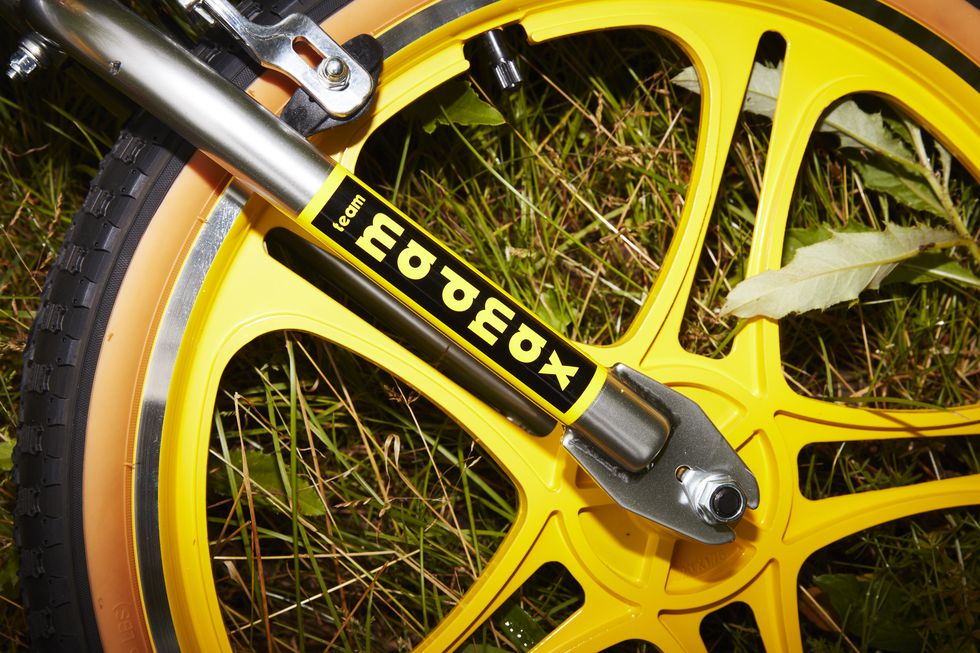 Even the forks were done in that signature vintage Mongoose style. We're also digging the "Team Mad Max" decal in the Mongoose font style. The only thing they didn't replicate was the actual Moto Mag. They didn't even use a Skyway Tuff Wheel but the mags are made from Alloy. They probably did that to keep the cost down on the complete bike.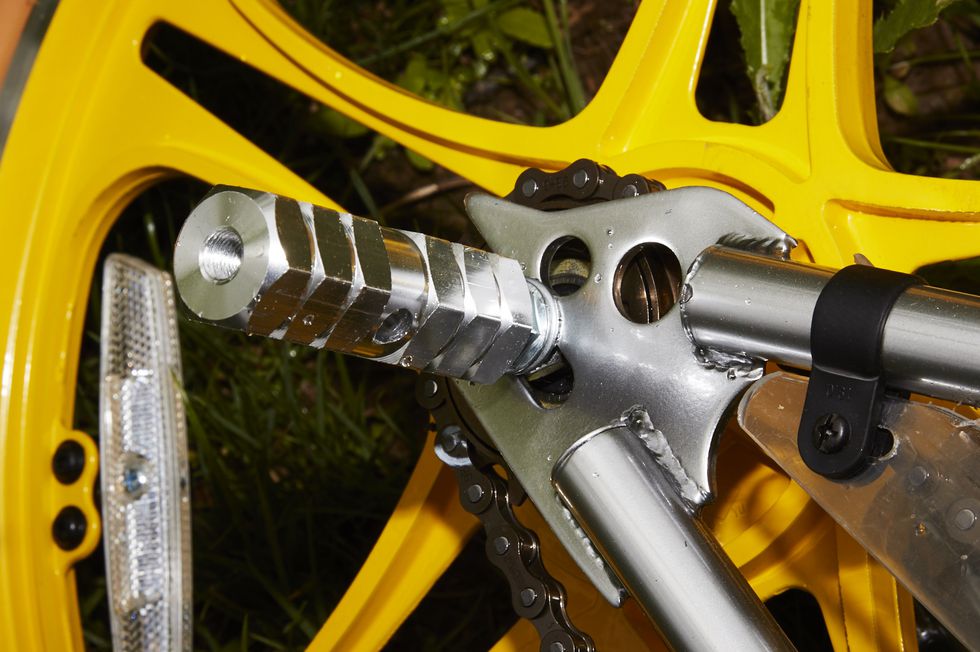 …They did however, replicate the classic Skyway style axle pegs.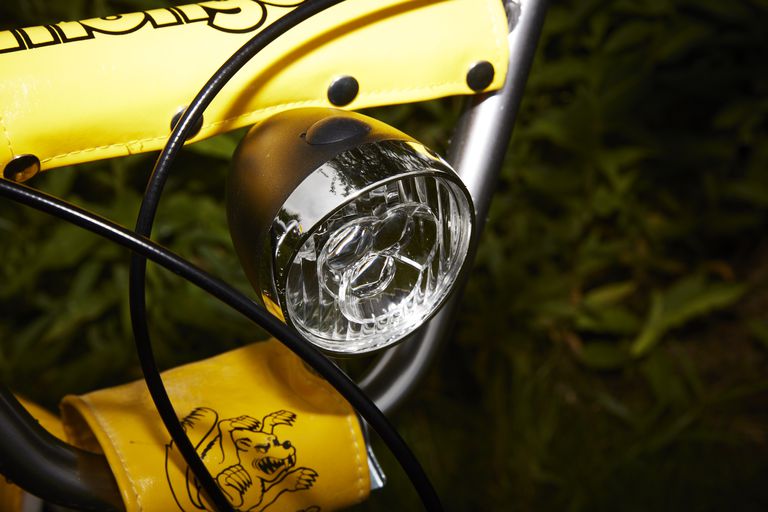 This is a Stranger Things bike so you know it has to have a headlight 🙂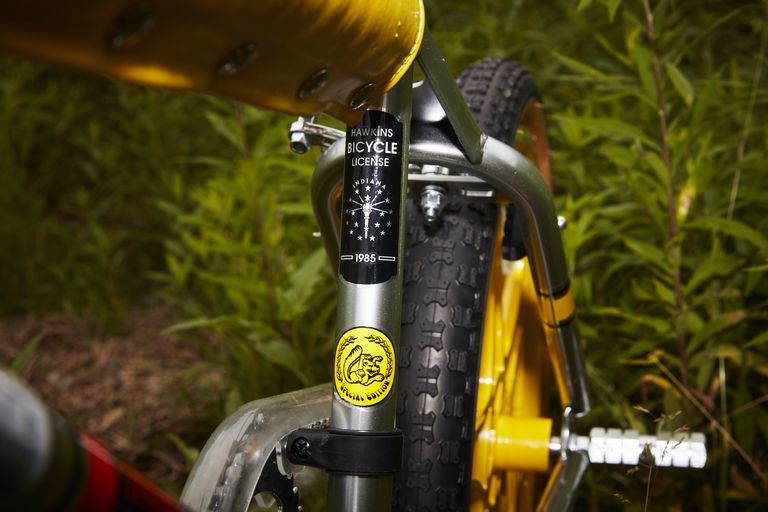 Now here's something interesting. It says "1985" as the year on this bike but the Mongoose Moto Mag bike was made between 74′ till about 83′. By 1985 Mongoose was well into making the Supergoose, Expert and Californian. But you could probably still find some MotoMags bikes in the bike shops back in 85.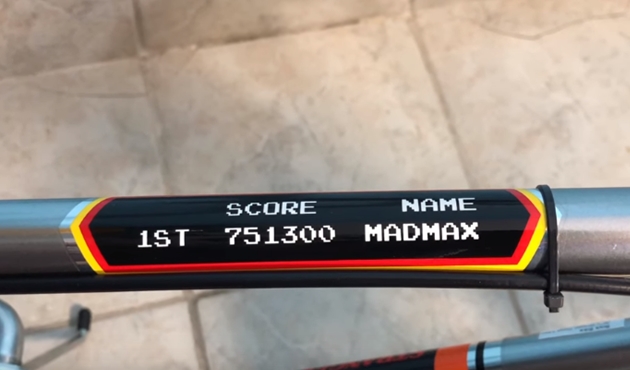 Under the pad on the top tube is a decal of Max's unbeatable Dig Dug high score from season 2
More Specs:
| | |
| --- | --- |
| Fork: | Mongoose steel rigid |
| Crank: | Steel one-piece |
| Cog Set: | 16T freewheel |
| Wheel Size: | 20″ |
| Rims: | 5-spoke alloy mag wheels |
| Pedals: | Nylon platform |
| Saddle: | Mongoose BMX |
Now this bike is pretty much built era correct so it's gonna feel small in comparison to today's BMX bikes. This one is definitely intended for kids. The bike weighs about 30 pounds. We don't know if the frame is made from 4130 Chromoly but at a price point of $219.99, we highly doubt it.
The Mongoose Stranger Things special edition will be available at Target stores and online starting June 30th. This will hands down be the best looking bike Target has ever had in their stores! The new season of Stranger Things come out on Netflix July 4th!
Mongoose has been on a roll over the last 2 years with re entry into BMX racing. The popularity of their new entry level Title Pro and more advanced Title Pro Elite series has put them back on top as a must have bike. They're even back to sponsoring BMX racing teams like LRC( La Revolution Cafe)and world class pro riders like Justin Posey. Now with this Moto Mag repop, will we see Mongoose hop on the trend of manufacturing a "Lineage" line of bikes? Will we see some 26″ and 29″ retro Mongooses in the near future. I know there are people out there waiting for a modern day Californian, Decade or Solution to come out in a 24-29″ size. Hopefully that becomes a reality! Stay tuned!