Mongoose Bicycles pro rider Justin Posey posted a sneak peek video of the 2020 Title Elite Pro on FB the other day. New for 2020 is the frame comes in a black/white colorway. There's also some orange accents in the decals. We believe that the orange is a nod to the original Title colorway which also had a black/orange colorway.
Another new treat for 2020 is the frame will now come with a tapered head tube. It looks like the seat tube has a wider taper by the bottom bracket which will give it more stiffness. The bottom bracket of choice on this frame is the popular BB86 press fit. And for the first time, Mongoose will make the Title Elite frames available!! Nice!!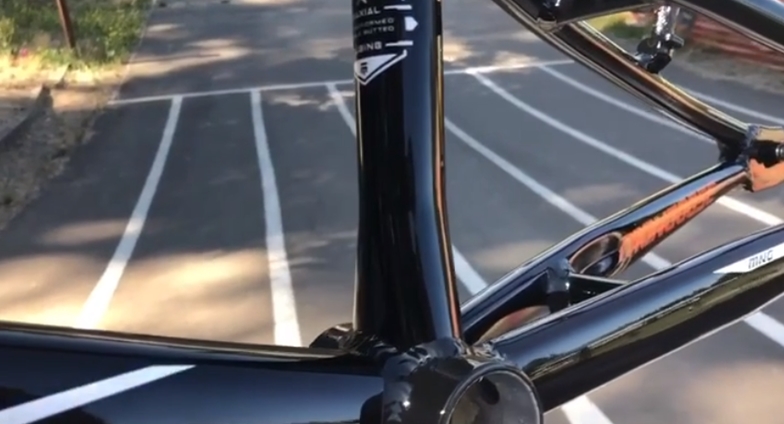 We love it how every year Mongoose just keeps upgrading this awesome bike. We can't wait to see it at the track!
Be on the look out for the Title Elite completes to be available in early September 2019. Visit Mongoose.com for more info