Designer Alexander-John linked up with Saks Fifth Avenue and PUMA to make the sneaker brand's newest Ralph Sampson silhouette.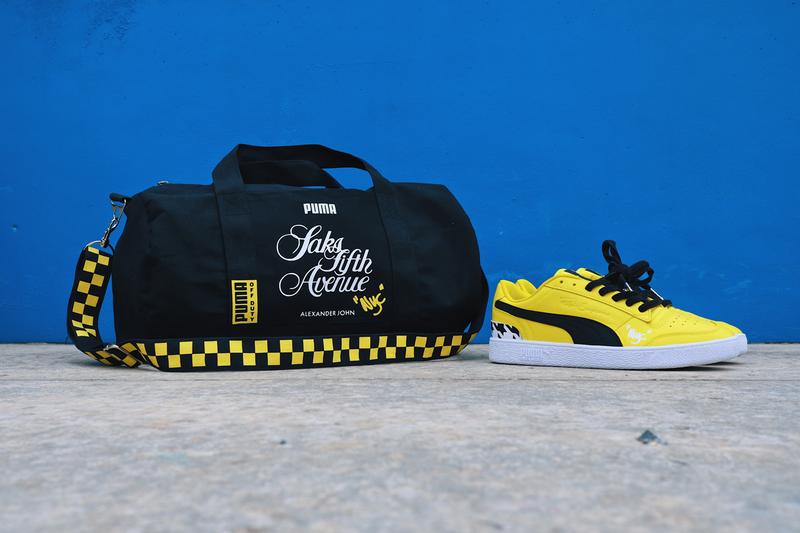 The new collection is called the "Intersection Pack" and it merges NYC street style and luxury fashion. Alexander-John used the constant stream of taxis and multiple construction sites in the city as sources of inspiration for his collection. The Intersection Pack is Created exclusively for Saks Fifth Avenue and it features the kicks in two vibrant colorways, "Off duty" and "Detour".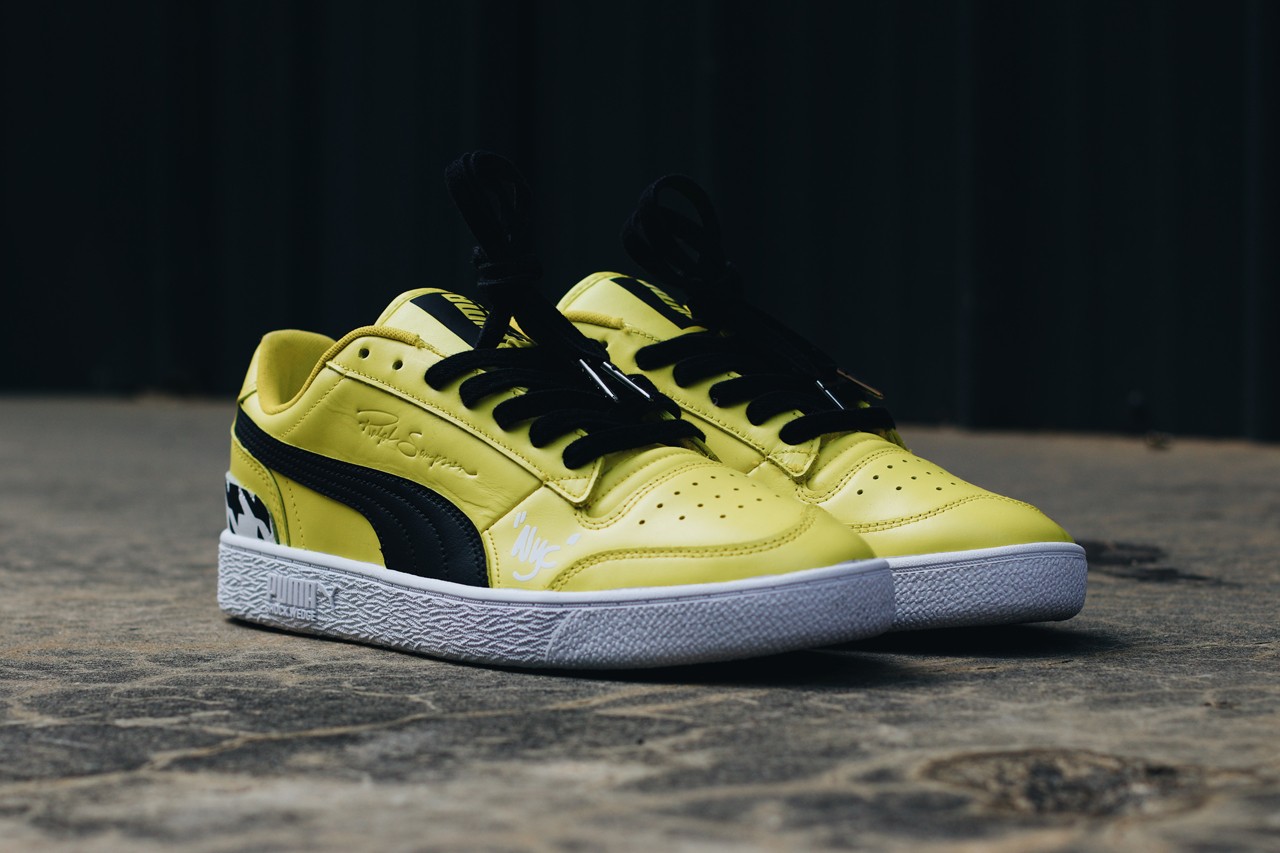 The yellow colorway or the "Off Duty" sneakers are inspired by NYC taxi's of course. A matte black houndstooth, black denim laces and a black and white panel on the lower heel complete the look.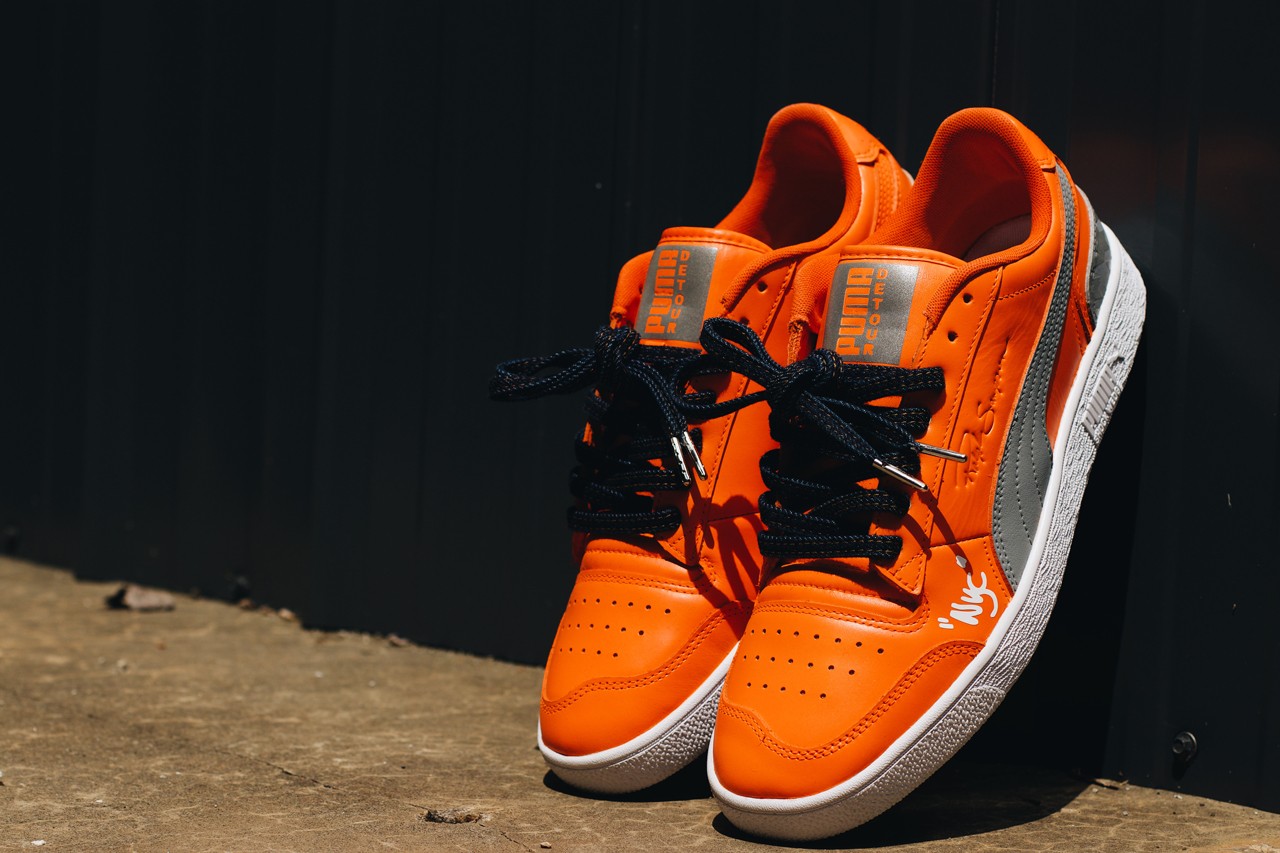 The "Detour," comes in an orange colorway, inspired by the numerous construction sites in the city. They also feature indigo-dyed denim laces by Aglit Italy and reflective grey on the swoop and lower heel.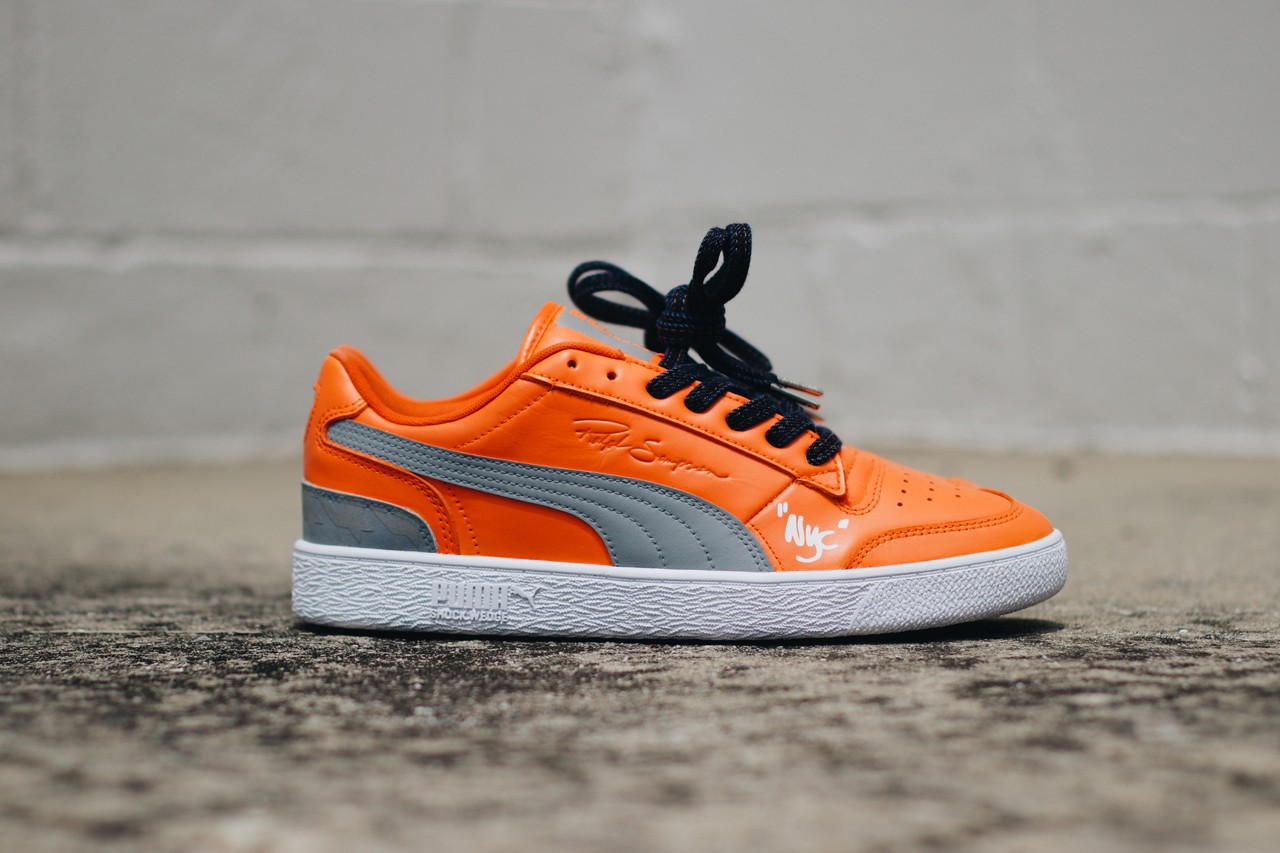 "NYC" is graffiti printed on the sides of both shoes.
Saks' collaboration with designer Alexander-John and PUMA perhaps hints at the department store's decision to employ new strategies to draw in millennials, utilizing aspects of the streetwear industry to do just that.
The Saks-exclusive sneakers have no confirmed price yet, but we expect it to be pricey 😉