Dblocks posted a photo of him with Mayor Andre Sayegh of Paterson NJ. In the pic Mayor Sayegh was sitting on a SE Big Ripper with DBlocks holding him up in a wheelie position. The photo was taken at a UNITY event yesterday in Paterson.
"The theme of today's UNITY event was "Guns down, Wheels Up!" Our youth were out on bikes and skateboards, promoting what is positive about Paterson. Biking icon, D-Blocks was also a strong supporter of the event. #OnePaterson#GunsDown#GunsDownWheelsUp#Biking#MayorOnAMission#Unity#DBlocks" ~Mayor Andre Sayegh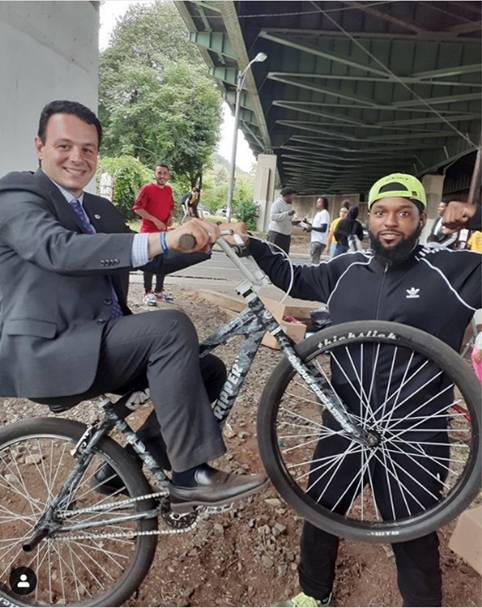 We're loving how the Bike Life BMX movement is bring so much unity in communities across the country and the world for that matter. Big Salute to DBlocks and SE Bikes for setting the trend and leading the movement.
Follow Mayor Sayegh on his official Instagram Page @andresayeghnj