Artist Chris B. Murray, has recently launched a dope Kickstarter campaign to hopefully bring his RAP KINGS collectible toy project to life. The toy concept has been designed and he's in the process of having the 3D model made now by @Scartoccio of Concrete Jungle.
"I started the RAP KINGS illustrated series in 2017 after deciding to put my love for art, hip-hop music and pop culture to good use.  Since then, I have gained a following and grown the series into something that I'm sincerely proud of.  For years I have been waiting for the right moment to release the first RAP KINGS toy and finally that time is here." ~Chris B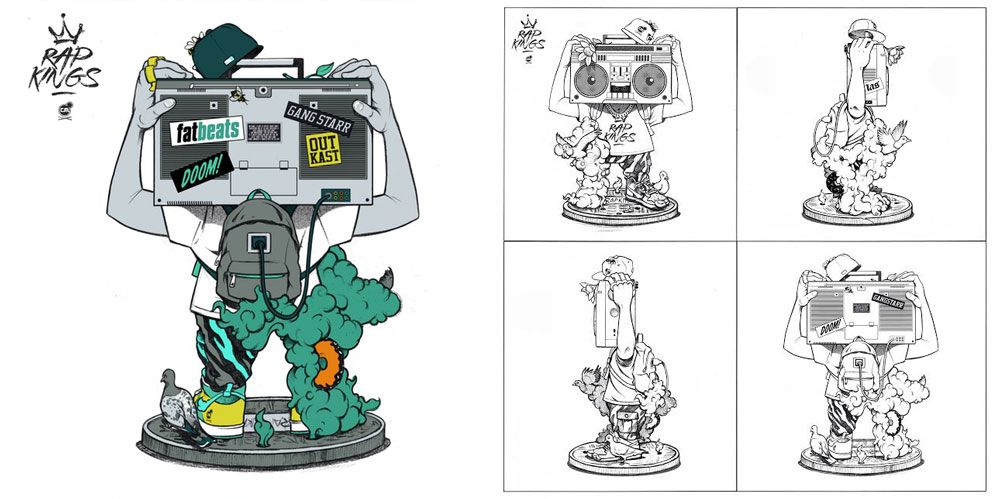 Chris plans on producing 100 resin units, standing at 10″ tall nestled safely in custom RAP KINGS packaging. On the back of the boombox you'll notice some of Chris's influential hip-hop role models as stickers… very similar to the stickers Chris had on his boombox as a kid! As of this post, there are 23 days to go for Chris to reach his goal. You should definitely support this Kickstarter this toy is gonna be a classic!