ComplexCon has announced an exclusive Phase-1 TEQ63 from Sket-One, QUICCS and Martian Toys.  This iteration of the popular Quiccs figure features Teq63 sporting a drippy, rainbow colored hoodie with matching pants. The figure is also rocking some black and pink sneakers but this time they're not Adidas.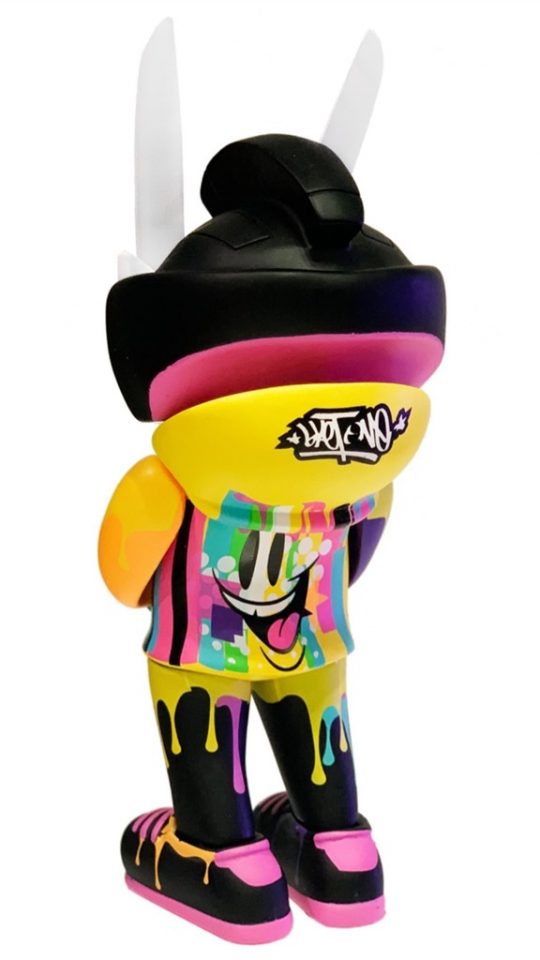 On the back of the hoodie is Sket-One's logo and smiley face design. We love the colorful HipHop culture inspired vibes on this one! The Phase-1 TEQ63 will be available at the upcoming ComplexCon in Long Beach, CA (11.2 – 11.3). Sket-One made a giant mural on the inside lobby area of the Long Beach Convention center for the event.
Only 200 pieces will be available at the event but hopefully some get left over and they make them available online. Wishful thinking right? lol!