Today's Bike Of The Day is a collaboration between Kevin Mason and Daylight Cycle Co. They call it the Daylight Nevada ARC c1 and it's an amazing custom build featuring some of the worlds best parts. Richard Huvard of Daylight Cycles breaks down all the details of this one of kind bike below!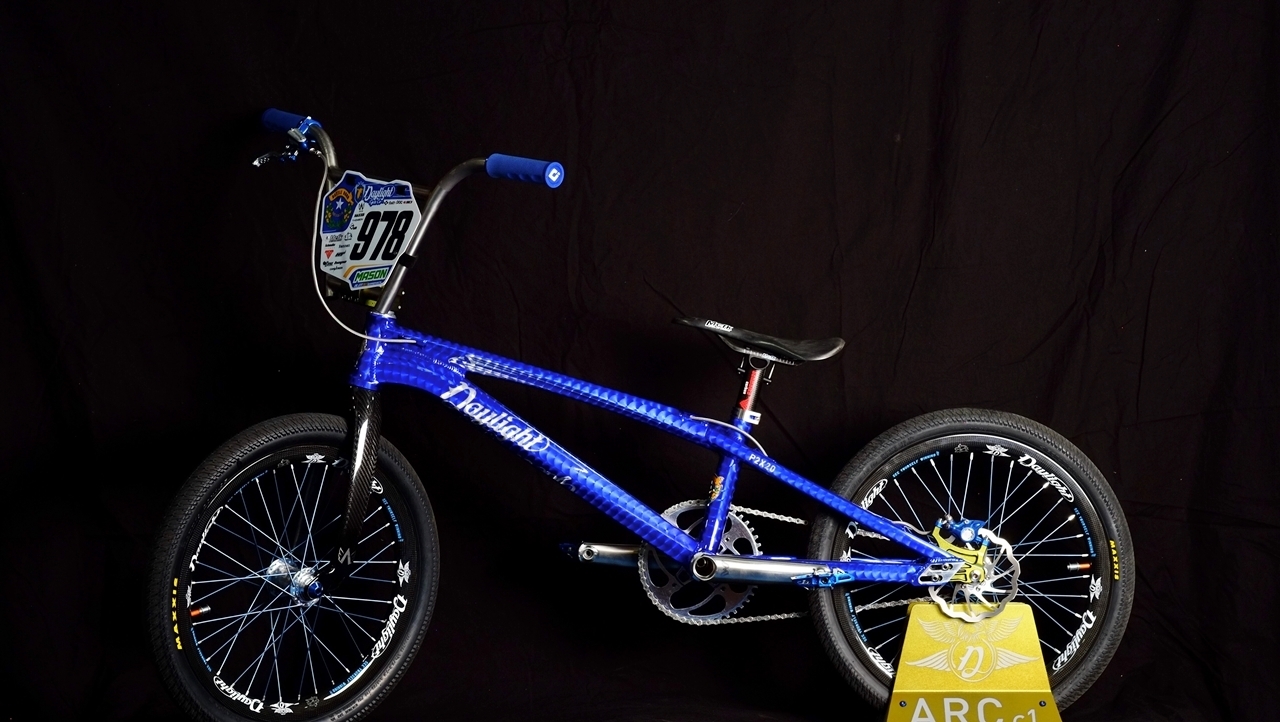 About The Daylight Nevada ARC c1 build
Vegas local, Kevin Mason, came to us with a request for a custom engine-turned frame like Corben Sharrah's, with a candy blue finish and polished silver (turned) graphics. The twist, however, was that Kevin wanted the bike to bear the "Battle Born" crest or seal that can be found on the Nevada state flag. On a ceramic coated frame, we might have been able to accomplish this through stencils and ceramic paint. But on the turned frame, with the gloss ceramic clear over top, there was just no way to accomplish this. The only and best solution was to create a custom metal badge, like the Daylight head badge, that we envisioned on the seat tube of the frame.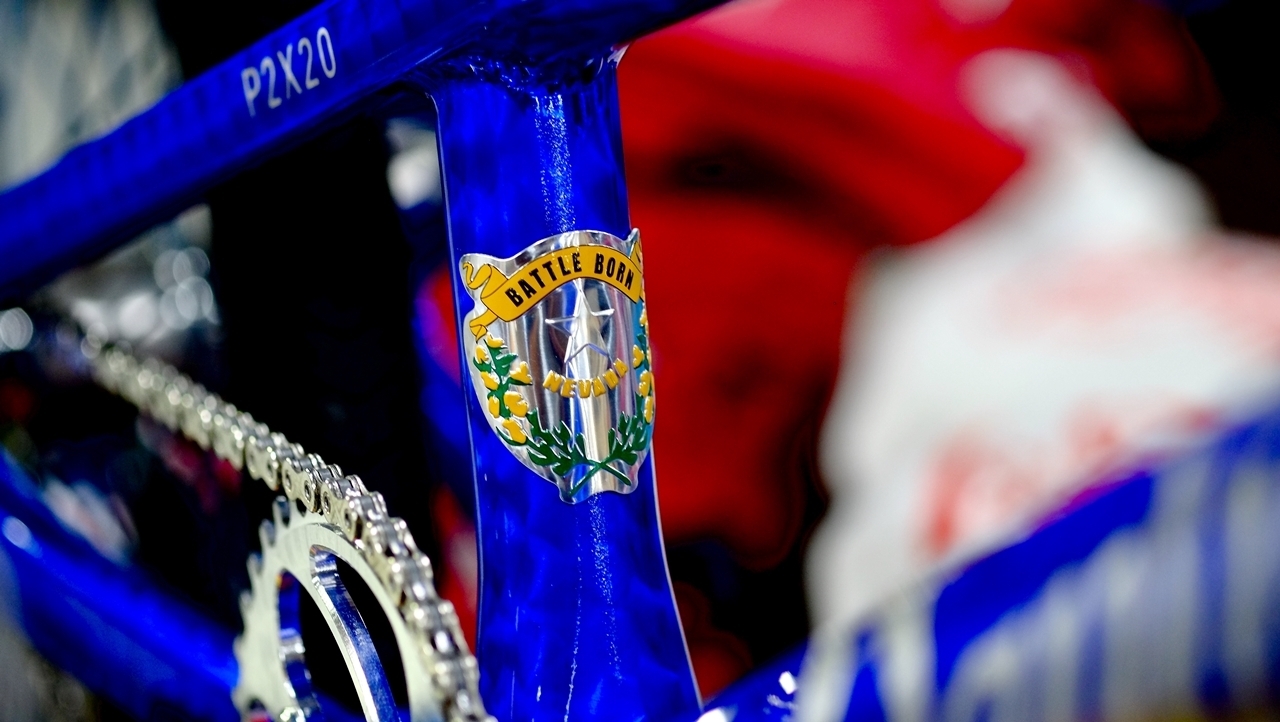 The mold cost, however, was very high — especially for a multi colored badge. Producing hundreds for frame production amortizes the cost across all of those frames. But we needed only one. Still, Kevin loved the concept and went for it. In the end, we made 30 badges, but only one is on the frame. Once finished, the bike was custom assembled with some of the finest and lightest parts available, many custom polished or ceramic coated.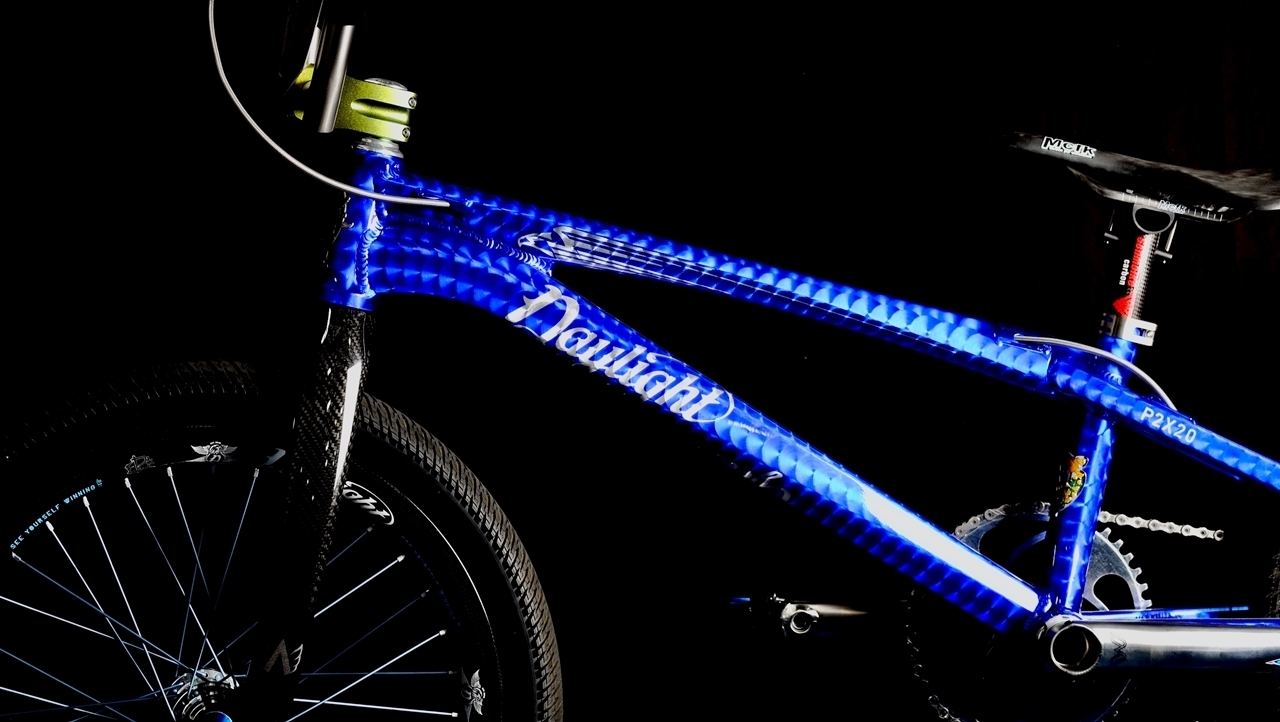 Parts List:
Frame: Daylight ARC c1 — Pro XXL Disc Only, Engine Turned with Cobalt Blue Candy Tint and Polished Graphics.  Includes custom Battle Born Nevada State Crest Badge.
Bars: Custom 4 piece titanium by Oddity Cycles including custom etched Nevada Battle Born logo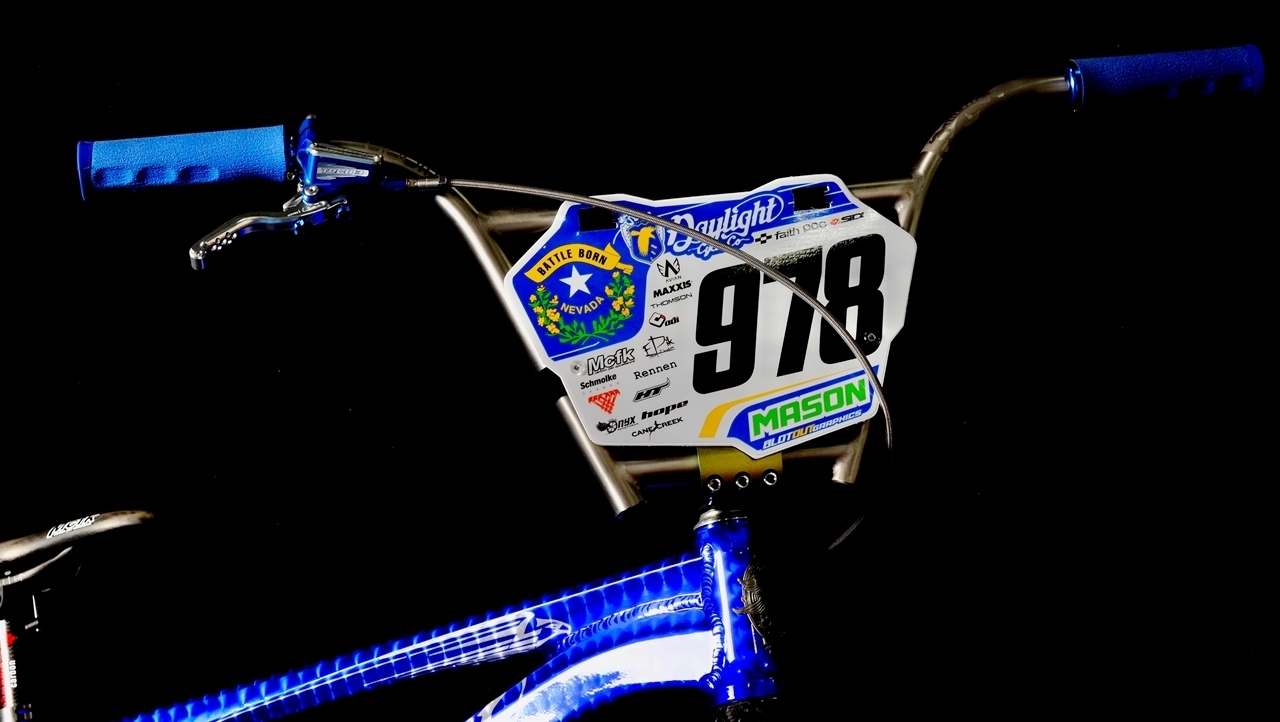 Stem: Thomson BMX Stem — Custom Ceramic Coated to match the wreath colors in the Battle Born Badge. All titanium bolts.
Headset: Chris King Ceramic Drop Set 2 finished in silver
Grips: ODI Lock On
Fork: Avian Versus Pro Carbon Fork — w/ 20mm thru axle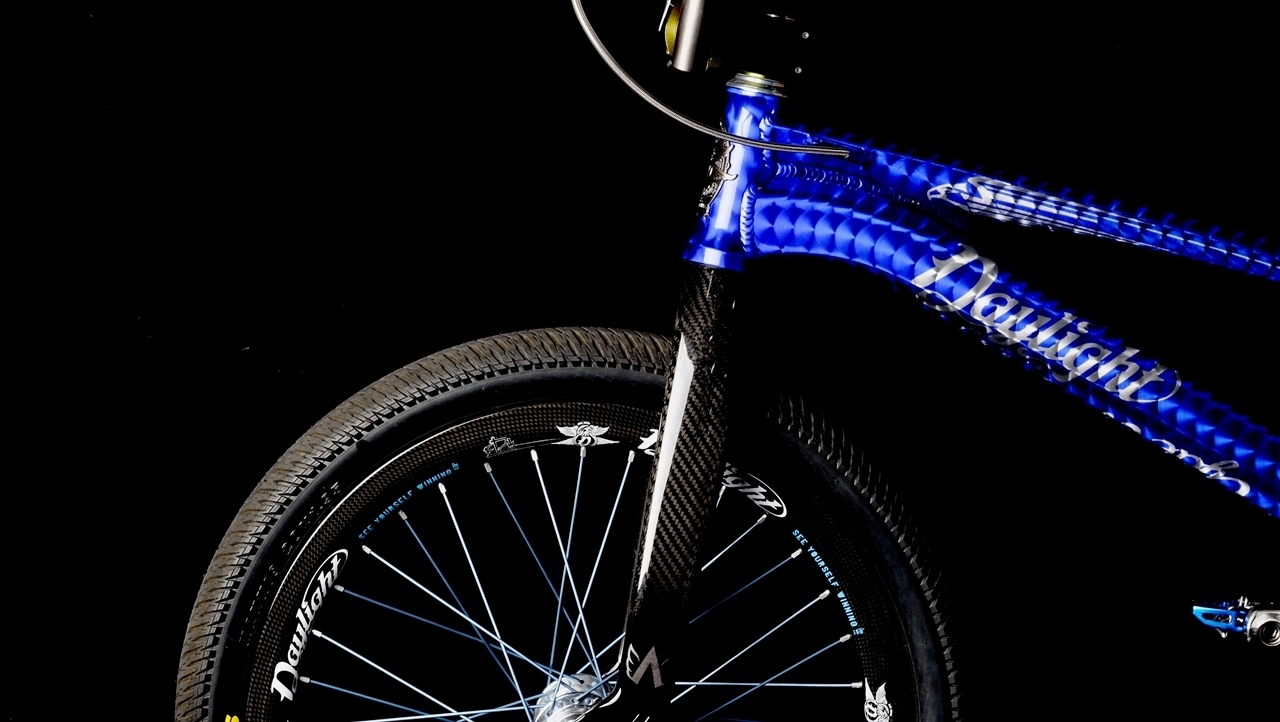 Crankset: "Cane Creek EEWing Titanium, w/ custom polished preloader ring
Bottom Bracket Spacers: BB Infinite — Custom Polished
Spider: Neutrino Components — 6mm offset — Custom Polished
Chainring: Rennen 45T threaded — Custom Polished
Chainring Bolts: Rennen Infinity Titanium Bolts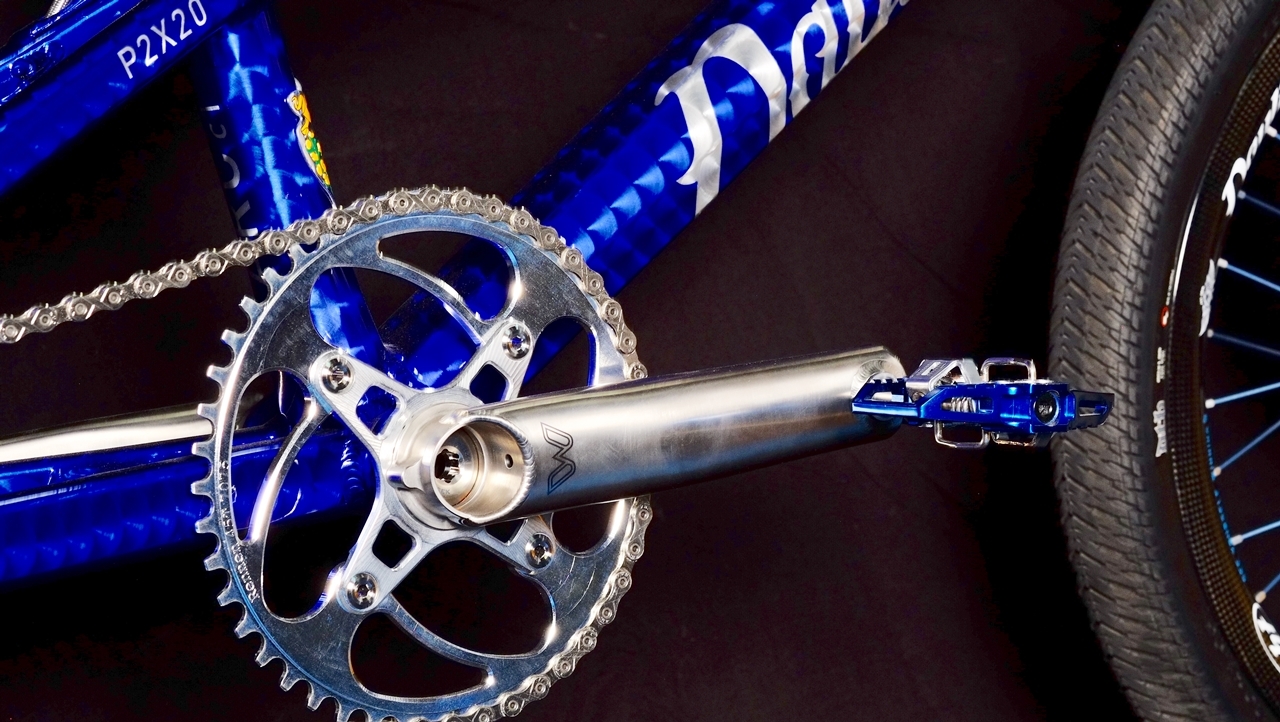 Chain: KMC X1
Seat: MCFK UD Carbon
Seat Post: Schmolke TLO Carbon — Custom length for this Daylight
Seat Clamp: Control Tech titanium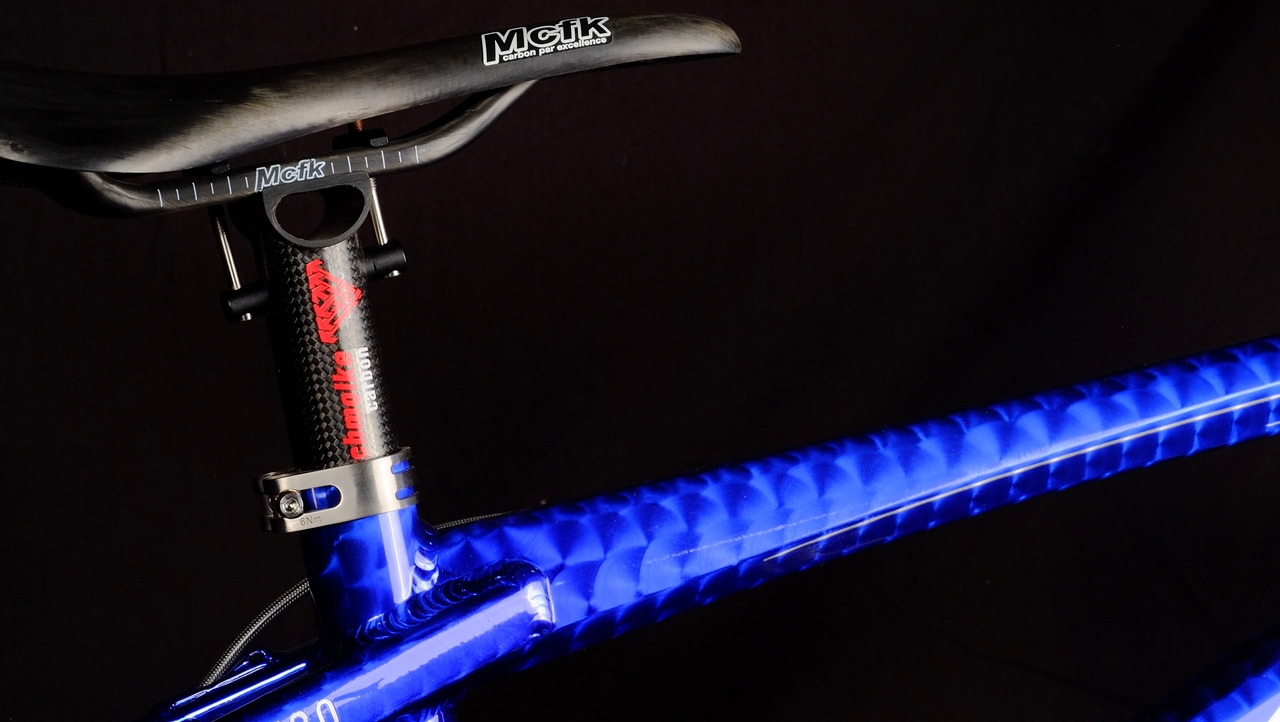 Brakes: Hope Tech 3/X2 Hydraulic Disc Brake — Silver/Blue with braided steel brake line and Extralite titanium bolts.
Rotor: Carver 140mm titanium with Extralite titanium bolts.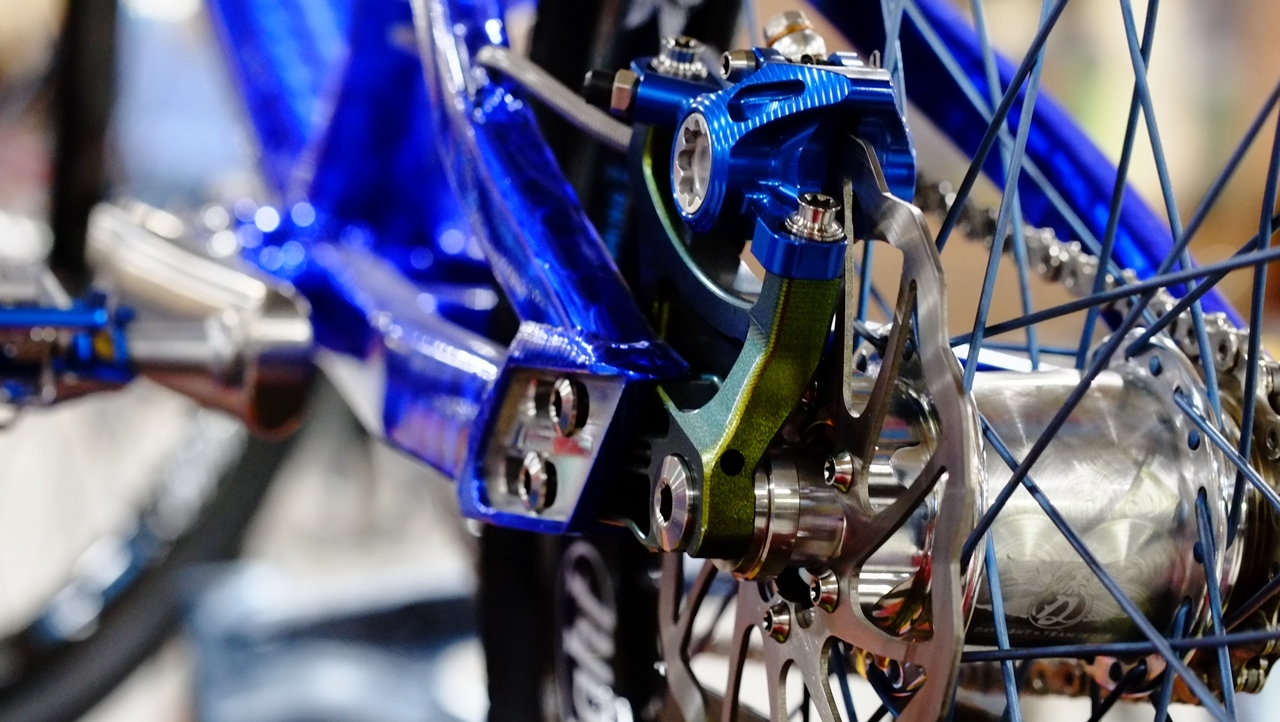 Wheel Set: Onyx Ultra SS Rear Disc Hub — 20mm axle, custom engine turned and laser etched with Daylight Team Issue logo.Daylight 20mm thru axle and Drop Out system with Titanium 20mm axle Bolts.Onyx 20mm From Hub with Onyx Thru Axle
-Daylight Pro Carbon Rims
-USA Titanium Spokes — Blue Ti
-Polished Alloy NipplesVelox Cloth Rim TapeOnyx Stainless Steel Rear Cog
Tires: Maxxis Torch
Tubes: Tubolito Tubes
Valve Stem Caps: Onyx — Custom Polished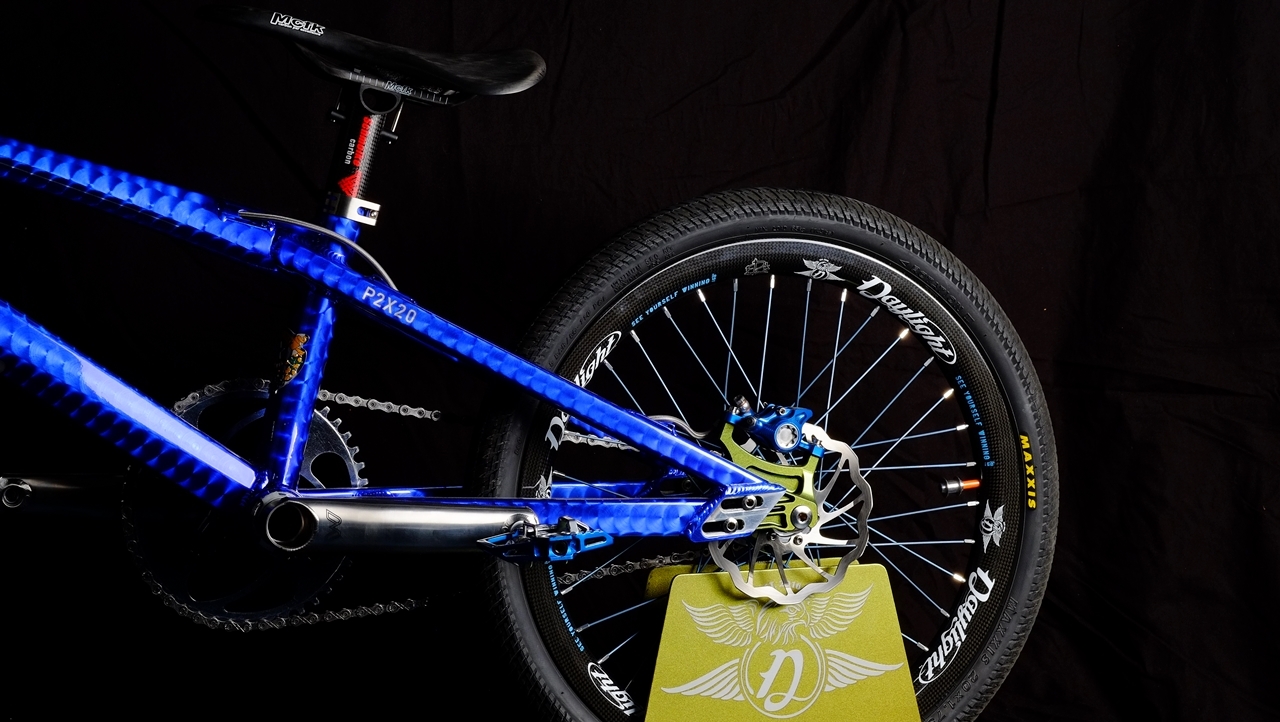 Bike Stand: Daylight Stasis Stand — Custom Ceramic Coated

All black anodized parts were stripped of all black and polished, including all brake parts, caliper parts, and hub parts.
Weight of complete bike excluding pedals is 15.9 lbs.Cost was approximately $10K+.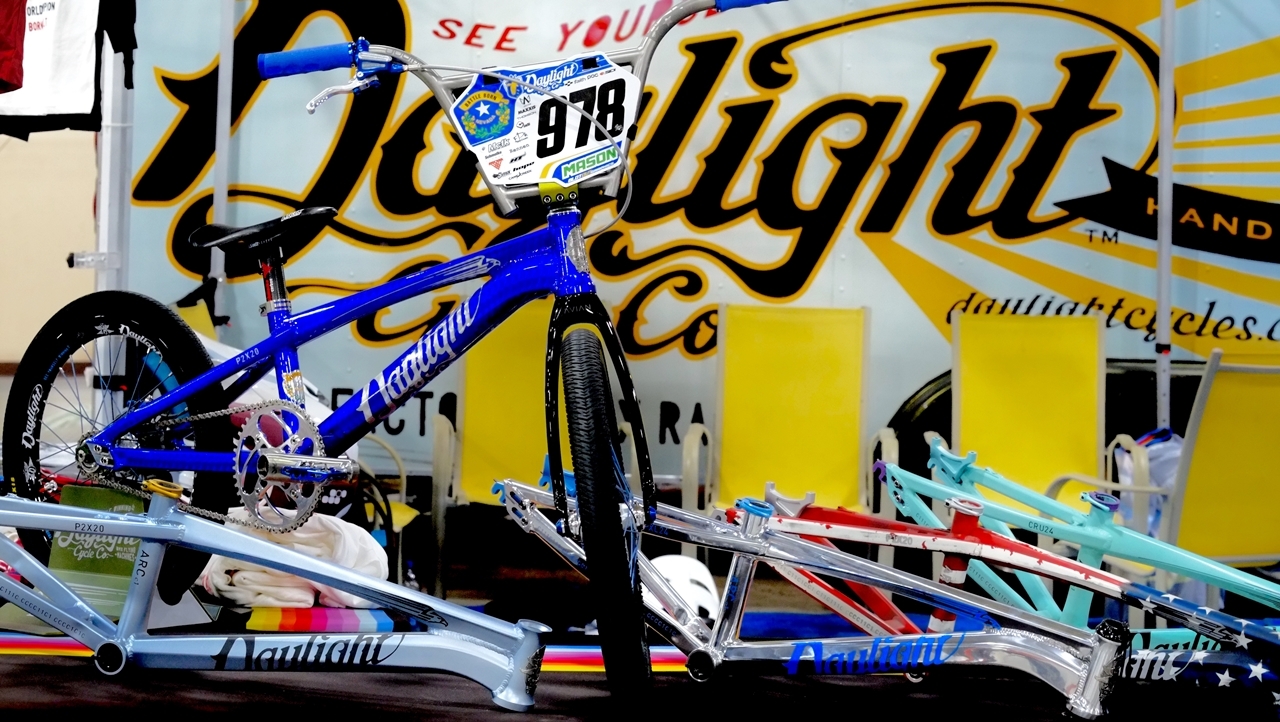 EPILOGUE: The Daylight Nevada is a show piece at this point, a piece of BMX history and an instant collector's piece.  Kevin and I are already discussing a Daylight "beater" bike he will be more comfortable getting on the gate with and getting dirty.  ~Richard Huvard/Daylight Cycles
Now THIS is how you present a Bike Of The Day entry!! Thank you Rich and Kevin for submitting this amazing bike to be featured!!
If you'd like to know how to get your own Daylight Arc C1 custom visit DaylightBMX.com
Ok readers let's see those reactions! Be sure to click on the reaction emoji's below and or leave a comment on what you think of this bike.