The folks at Mafia Bikes made a custom colorway, signature Chenga complete for BikeLifeSoup. The UK Wheelie bike, BMX rider has been getting a big buzz with his IG edits and ride outs. Now Mafia Bikes blessed him with his own colorway and specs. Most people would call this a "Wheelie Bike" these days but we'll know it for what it truly is, a BMX bike.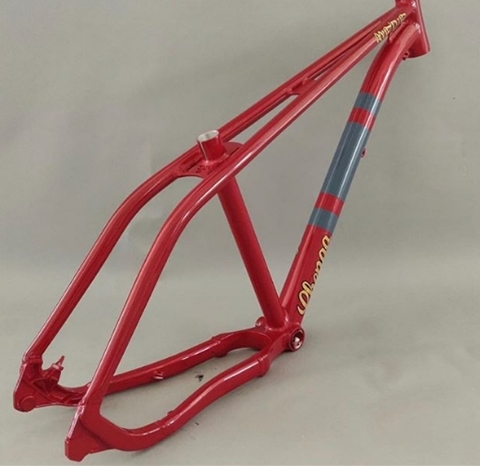 Specs:
27.5" wheels, hydroformed 6061 T6 alloy frame with double TT and CNC logo detail , taper headset, 4130 forks, fat double wall rims, sealed front hub, microshift 10 speed, hollow BB, Samox alloy cranks with CNC chainwheel, solid rear axle for pegs, wide chain stays for frame work, Tektro liquids, quick release wheelie seat, holographic decals, snakeskin wheelie tyres.
So far we've only seen the bike promoted on Mafia Bikes and BikeLifeSoup's Instagram Page. We haven't seen it available on the website yet.