Global streetwear brand, The Hundreds linked up with The Shadow Conspiracy to release a limited-edition chrome BMX bike with that old school flavor. The bike features retro-inspired graphics in bright colors. The frame features a twin top tube just like the classic 80's freestyle bikes. The Shadow Conspiracy's team laced the bike up with custom parts and its signature Shadow Chain.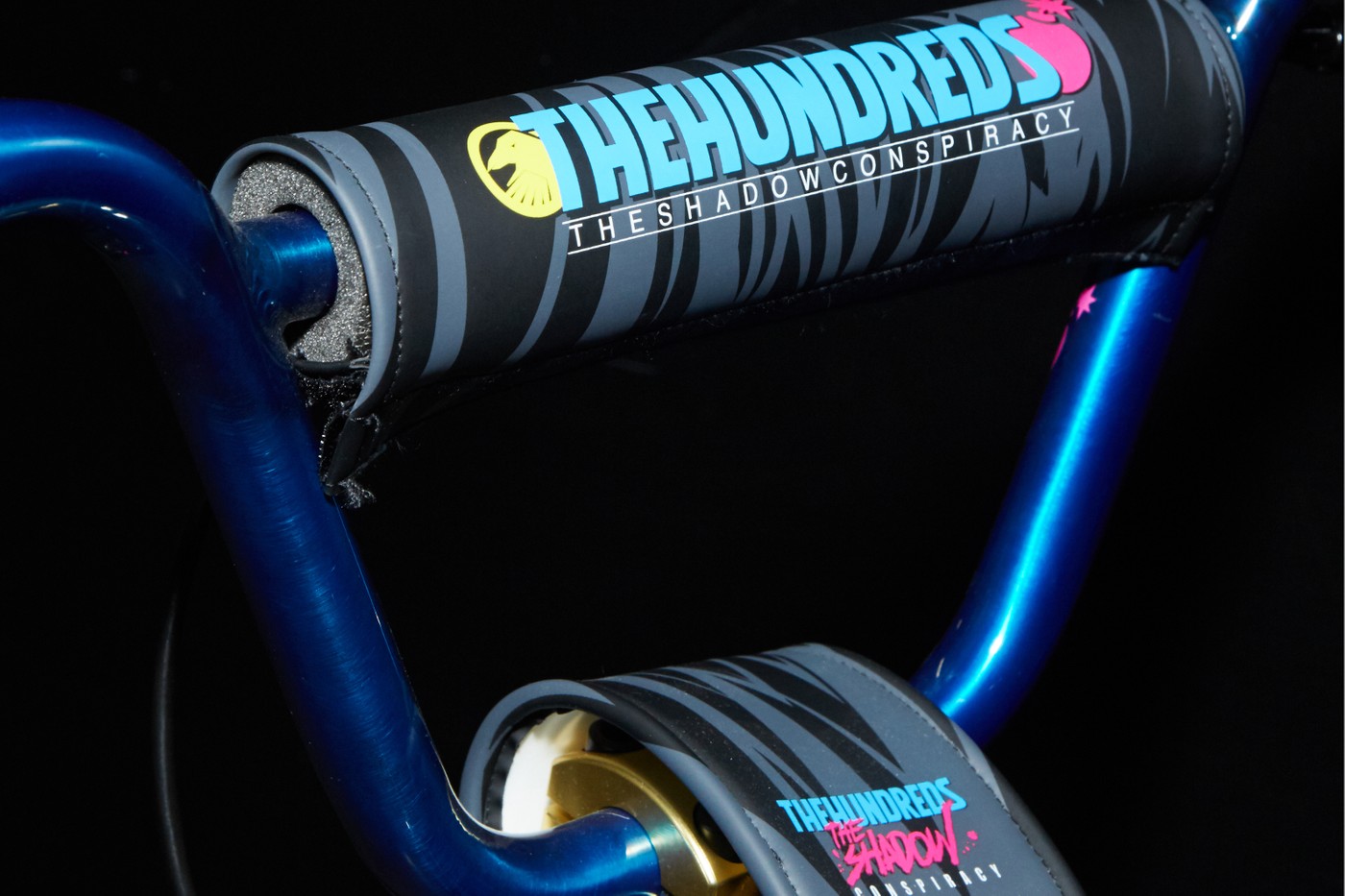 "The great thing about a 26" is that it reaches a broader audience and we wanted this project to be about people riding together. It's a big, comfortable BMX bike that makes it easy to cruise," stated founder Ronnie Bonner. "The bike is our canvas. We build the bike and then Patrick and The Hundreds team handle the artwork to fit the desired aesthetic. Patrick and I looked at what had been done with bikes in different time periods while designing it, but he really handled that end of it. The Hundreds brings the art, we bring the function."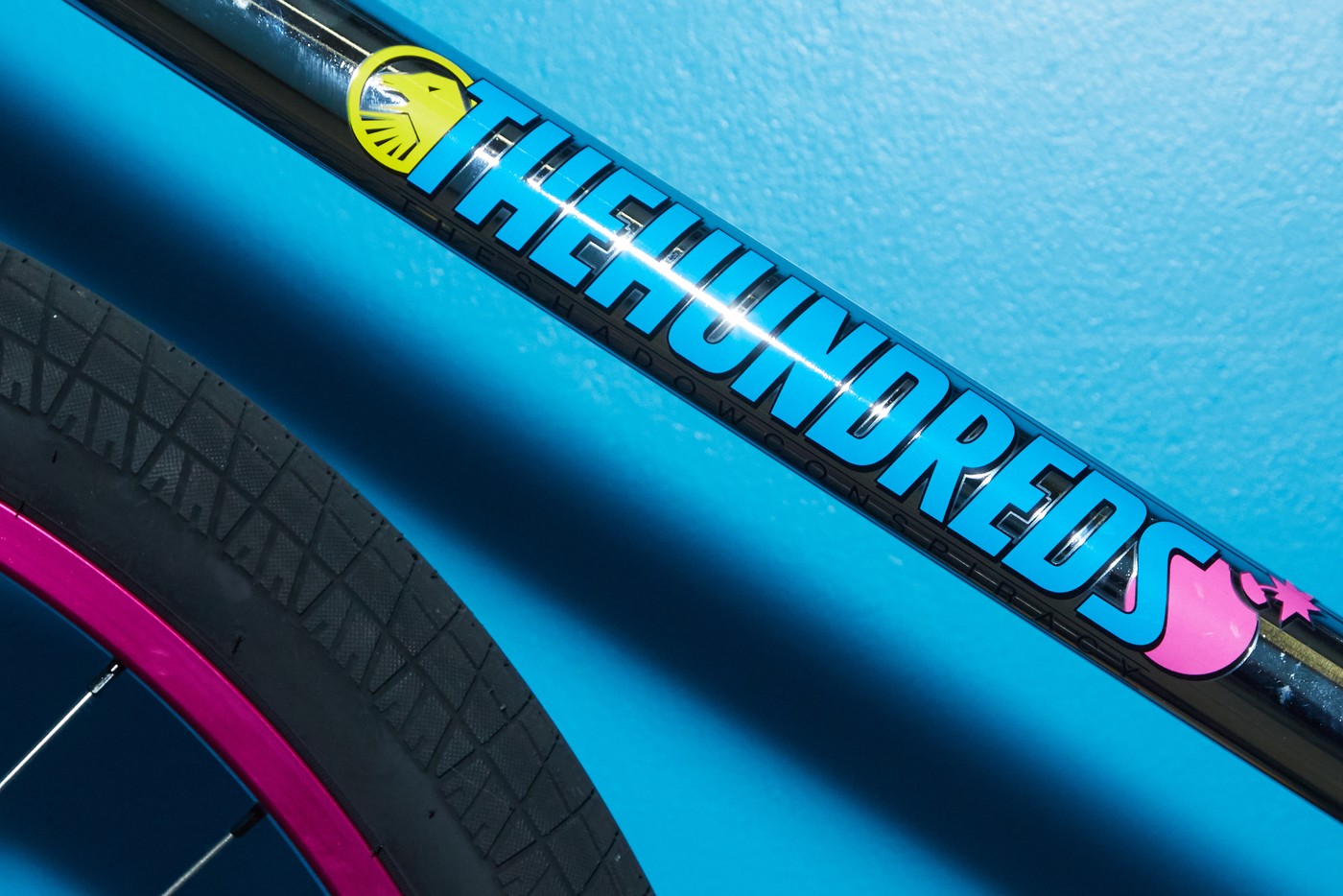 Specs:
| | | |
| --- | --- | --- |
| Frame Material: 100% Chromoly | Toptube: 22.0" | Chainstay: 16.0" |
| Headtube: 72" | Seat Tube: 73" | Standover: 14.75" |
| Break Mounts: Welded | Forks: 100% Chromoly 30MM Offset Tapered Legs | Bars: 100% Chromoly 2pc 7.0" |
| Grips: Shadow Ol' Dirty | Bar Ends: Shadow Deadbolty Ally | Headset: Rant Bang UR Integrated |
| Stem: Shadow Chula Upload Stem | Front Rim: Rant Squad 36H Alloy Double Wall | Rear Rim: Rant Squad 36H Alloy Double Wall |
| Front Hub: Rant Party on V2 Sealed Female | Rear Hub: Rant Party on V2 Sealed Cassette Male Axle | Front Tire: 26 x 2.0" |
| Rear Tire: 26 x 2.0" | Cranks: Rant Bangin' 8 Chromoly 3pc 170mm | BB: Rant Bang UR mid BB Sealed |
| Sprocket: Shadow Sabotage | Gearing: 25-11 | Chain: Shadow Interlock V2 |
| Pedals: Shadow Surface Plastic | Seat: Drop Nose Railed | Post: Cro-Mo with Alloy Guts |
| Seat Post Clamp: Shadow Alfred | Brake Lever: Rant Spring Lever | Brakes: Rant Spring Breaks V2 |
| Extras: Padset | Weight KG: 14.47 kg | Weight LBs: 31.9 lbs |
As you can see in the specs about this bike isn't just a pretty face, this thing is meant to be ridden and shredded on. But that's not it!! There's also some fresh gear to go with it. The capsule includes a co-branded moisture-wicking mesh jersey, embroidered snapback, graphic tees and a hoodie.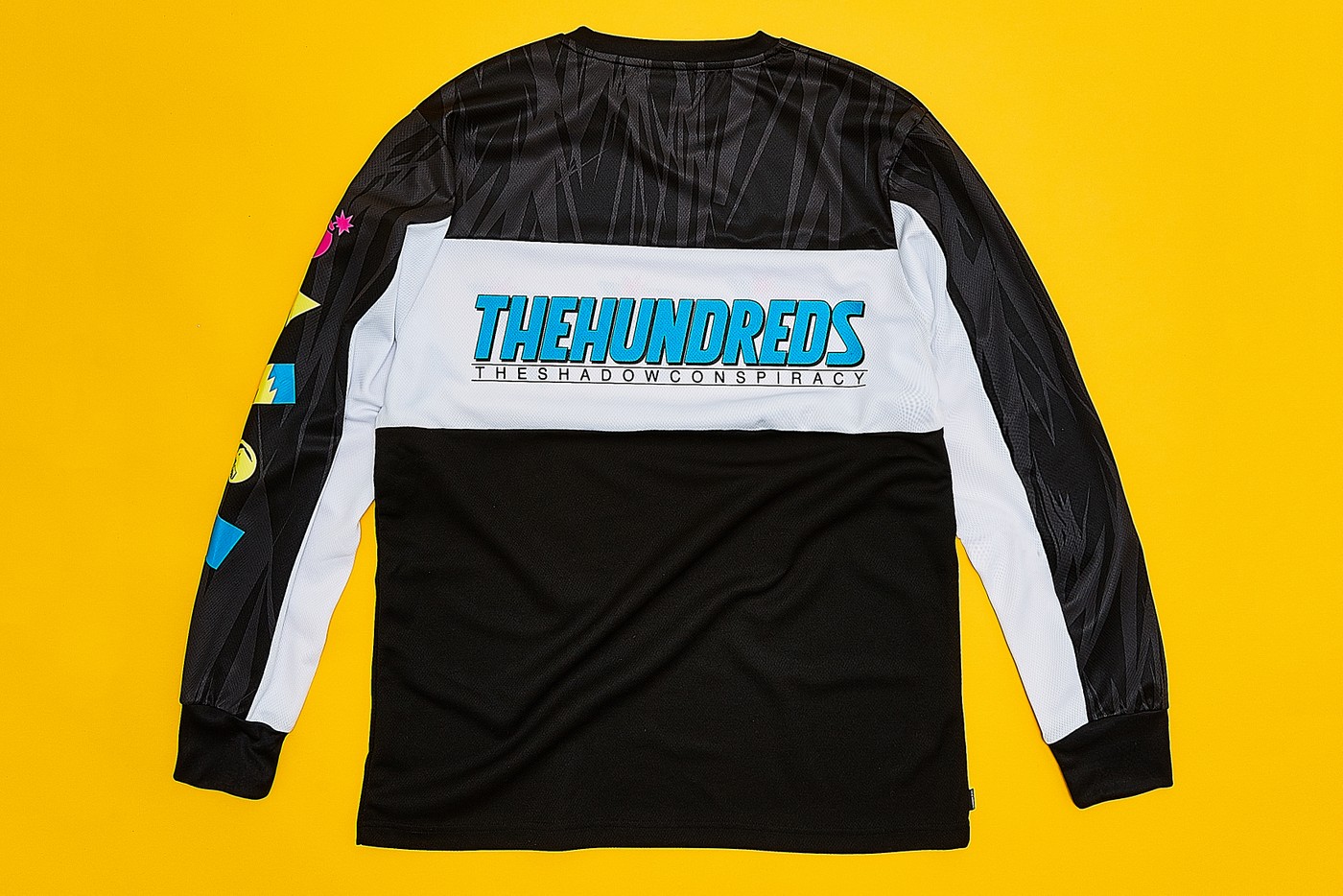 We found out about this collabo pretty late. The capsule and bike was released back in March of 2019 but the bike is still available for $799 on TheHundreds.com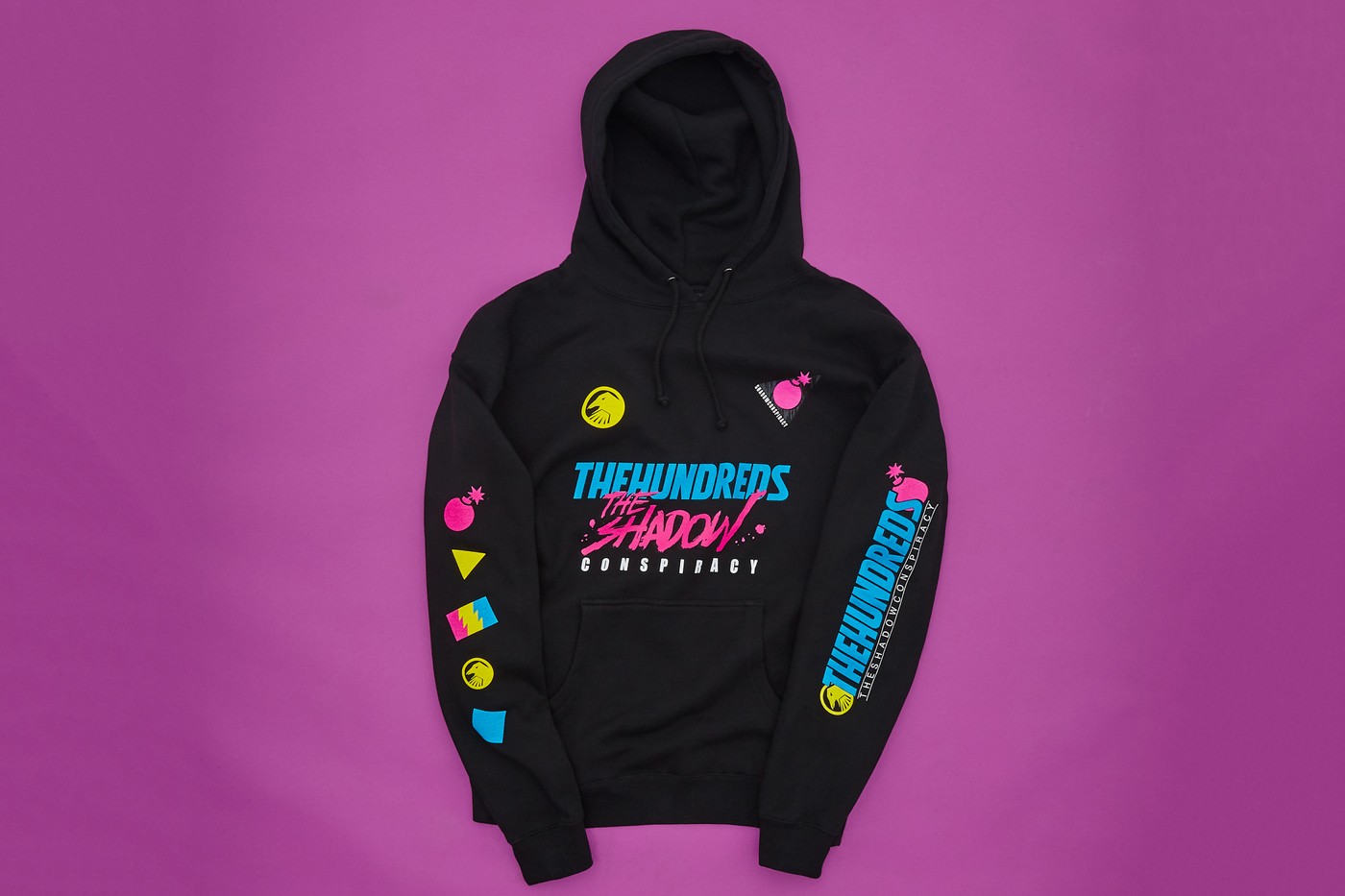 Press Release:
The Hundreds X The Shadow Conspiracy 26″ BMX double top tube bike is both an 80's relic and a modern marvel, with callbacks to the golden era including the all-chrome body and bright neon logo hits. But the bike isn't all Old School, as The Shadow Conspiracy built this big body beauty with a laundry list of proprietary technological advances, including their signature interlock chain. Whether you want to hit the dirt jumps or cruise the streets, this is the bike for you. PS: The TSC Pad Set is included with purchase of the bike.  ~The Hundreds