It's a little known fact that Football Hall Of Famer and Media personality Michael Strahan loves BMX. The Two-time Emmy winner and Super Bowl Champion talks about how he was able to get the classic Kuwahara Lazerlite when he was a kid on his web series Strayland. He still has the bike and has it on display at his house "AKA" Strayland. The Strayland episode was released back in 2018 but I just recently saw it on Youtube so it's new to me 😉 This is awesome! I wonder if he ever raced BMX when he was kid. Maybe one day we can get him to host a BMX race? I have a ton of question that I need answered. Stay tuned.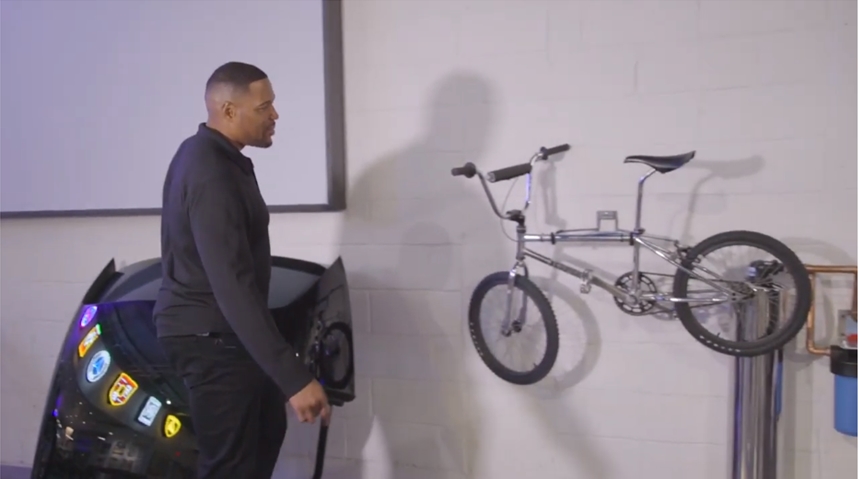 About The Holy Grail of BMX // Michael Strahan's STRAYLAND
"At Strayland, I have all kinds of incredible stuff, from trophies and awards to cool cars and other big-kid toys. But the one thing here that I treasure the most is one of the oldest. My childhood pride and joy, the thing I mowed half the lawns in Mannheim to earn enough money for: the super-awesome BMX Kuwahara Laserlite." ~Michael Strahan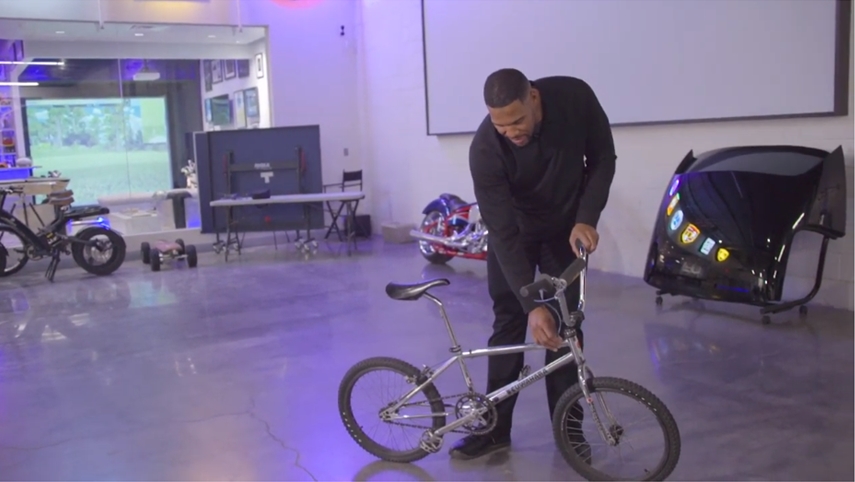 I really love that after all Michael's amazing achievements in life, he still represents his BMX roots. Be sure to follow Michael Strahan on his Official Instagram page.
UPDATE!!!
I just found out my dude Andy Curry, owner of Chip N Dale Bike Shop actually rebuilt Michael's Kuwahara. It was for an episode of NFL's Football Life. On the episode he tell's the story about earning his bike. They even had his mom talk about not wanting to give it away