When I first saw this custom Haro Citizen build, I knew I had to featured this one as Bike Of The Day! The build comes from Steve Waldrop who had an idea of doing a Haro Master inspired, retro-mod to the colorway of the frame. The results are AMAZING!!!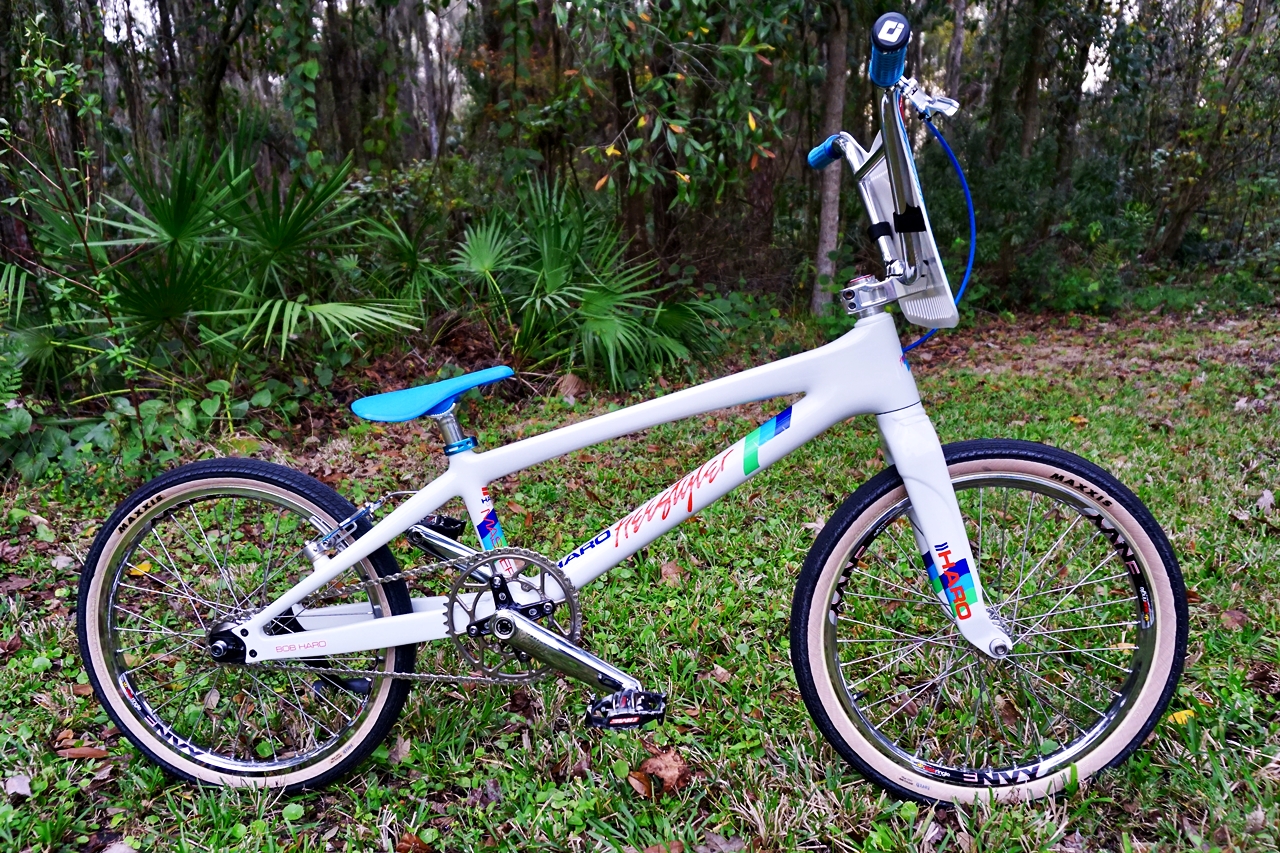 About The Build:
"This bike sort of happened by accident, starting with a simple post I made on a BMX Facebook group. I needed to find some bikes so my family and I could jump back into the sport, and I wanted to do so without breaking the bank. I ended up finding a complete Haro Citizen with a pretty awful rattle-can paint job, but it had some pretty good parts. Once I got the bike and started to consider what I would do with the paint, a Haro Master retro-mod was all I could think of. I only managed to salvage a few parts from the complete bike I bought, but once I got started it had to be right. This was the result… "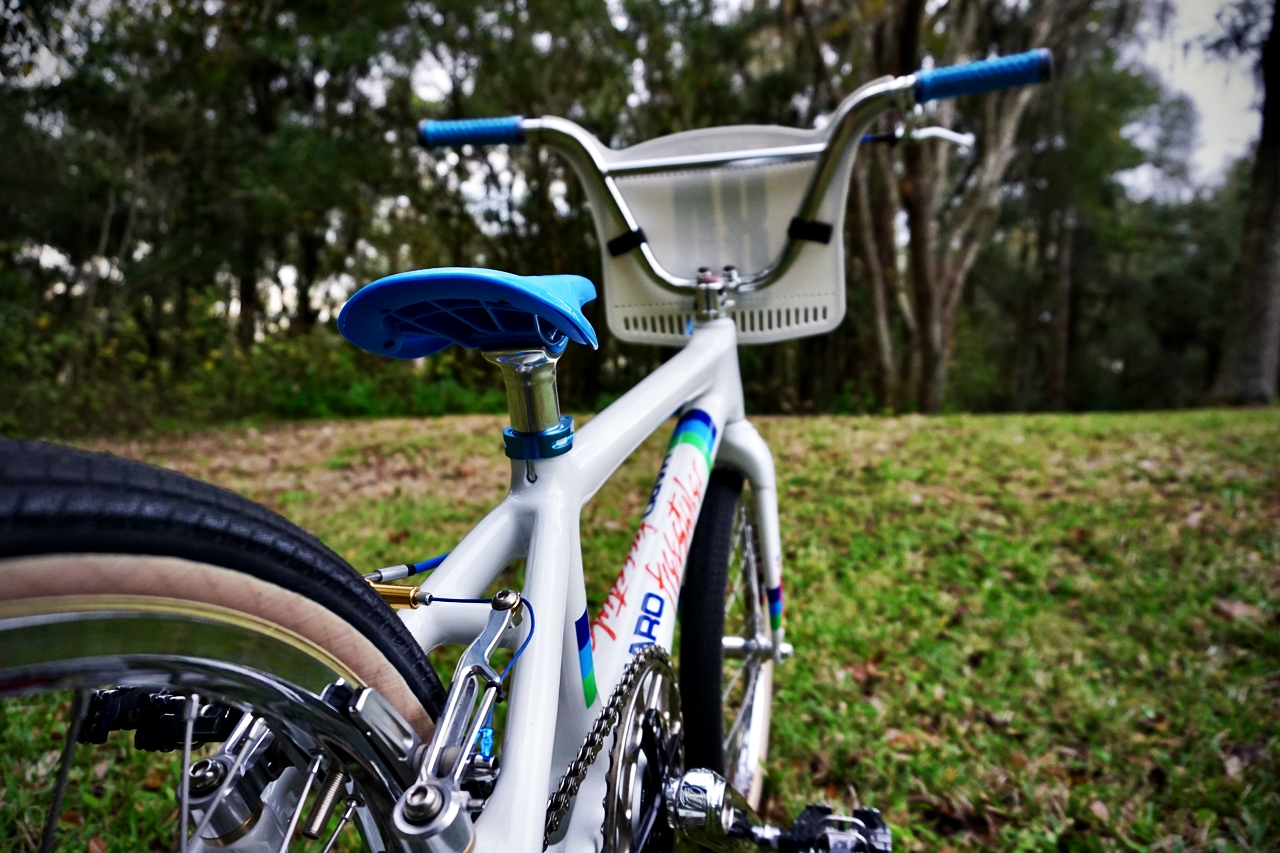 Parts List:
Frame: Pro XXL Haro Citizen

A friend and fellow racer painted the frame for me. The replica '84 Haro Master sticker kit I got from Haro was definitely not designed to go on anything other than round chromoly tubes, but he made it work and it turned out amazing. Thanks Scott!


Fork: Haro Citizen w/10mm Dropouts
Bars: 8.25″ Cliq in Chrome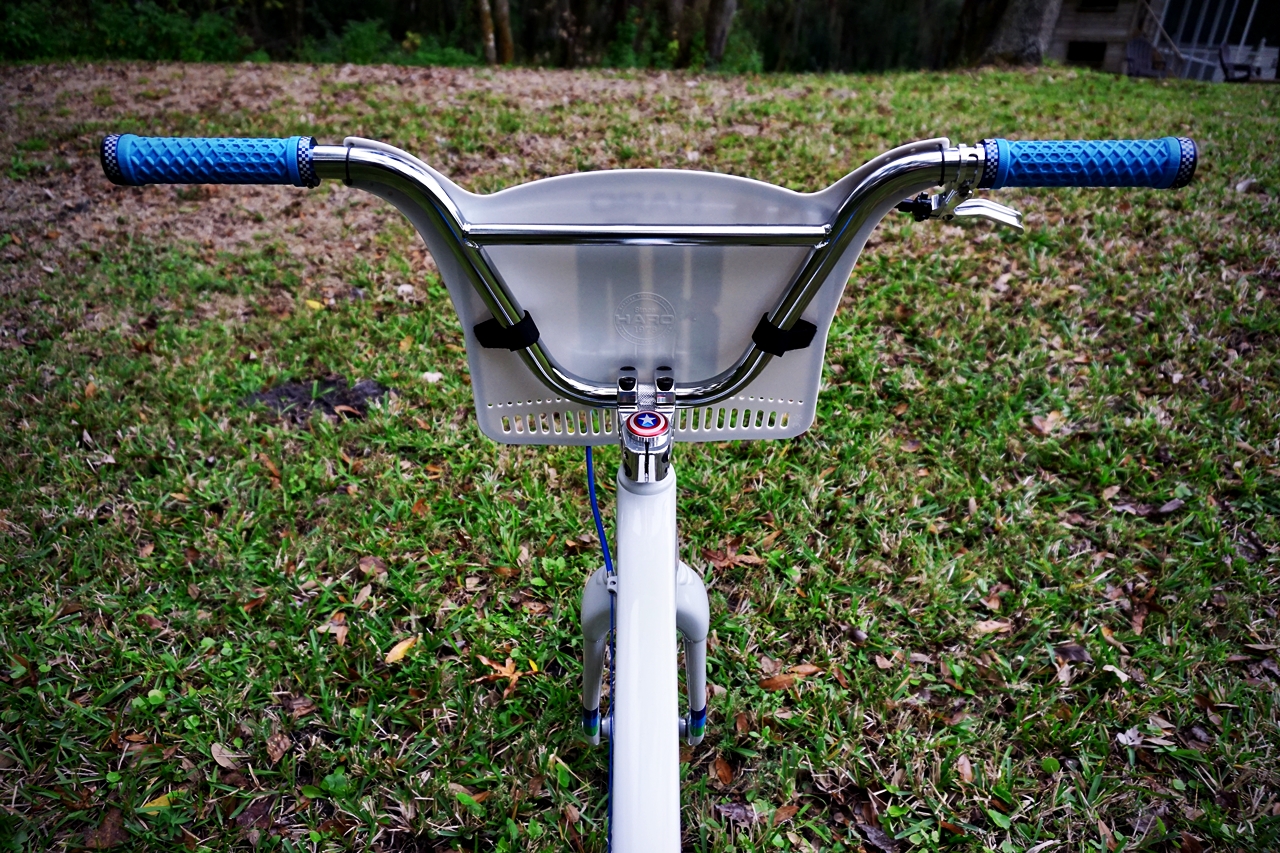 Stem: 53mm S&M Race XLT
Grips: Vans ODI Lock-on
Brake Lever: Bombshell

I knew I wanted Bombshell brakes, but I didn't want any of the colors they had. I called Bombshell on a whim to see if it would be possible to get a raw lever and they had one in the mail the same day! It's the little details that make the biggest difference.

Brakes: Polished Bombshell brake arms
Hubs: Polished Profile Elite
Rims: Chrome Envys

I had a tough time finding new chrome hoops. No one makes chrome rims anymore! A buddy hit me up and gave these to me for FREE! Much appreciated Lamar!

Front Tire: Maxxis DTH Skinwall 1.95
Rear Tire: Maxxis DTH Skinwall 1.75
Cranks: 177mm Profile Elite in Chrome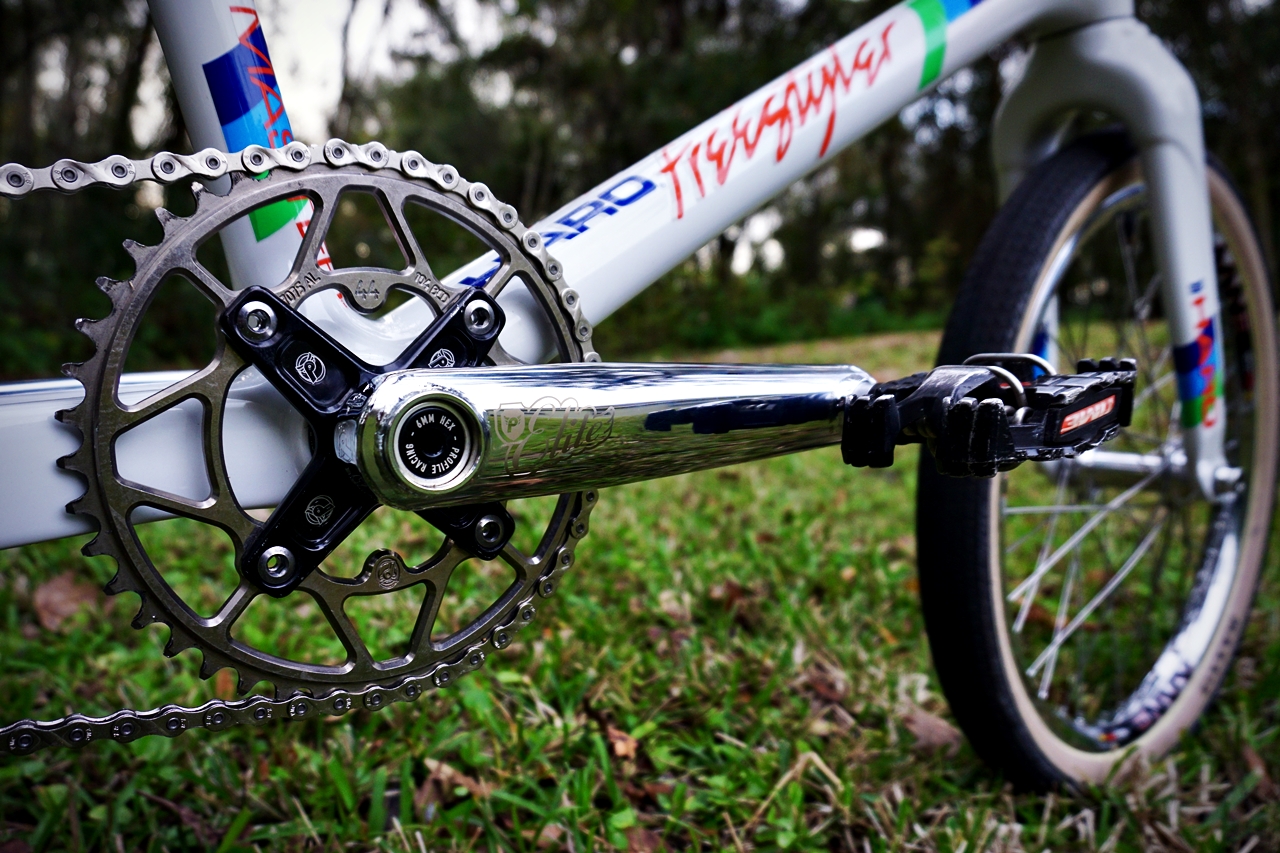 Sprocket: 44t Profile Elite
Chain: KMC 8spd
Seat: Supercross E-line Pivotal

I used steel wool to sand the supercross graphics off and then followed up with a torch to smooth it back out. Like they were never there!

Seat post: Tangent 27.2mm post

I stripped the clear anodizing from the post and then polished it up.

Number Plate: Replica Series 1B plate
Numbers: 7″ Haro Race numbers. Not easy to find
"My ultimate goal was to build a current race ready machine to rival just about anything out there now, but to do so using only period correct colors and style. I think I achieved that goal. There are a few things I might have done differently if money were no object, but I wanted to keep it fun and somewhat affordable. I'm planning on racing it at this weekend's state race in Tampa, and with some luck, I'm hoping to do it the justice it deserves. It's gonna look sweet in staging either way, and isn't that what's most important when you're the last moto of the day?" ~Steve Waldrop
BRAVO STEVE!! This is an instant classic!