Today's Bike Of The Day is a sick yellow 2018 GT Speed Series with black Skyway Tuff Wheels. The bike also features a cool Oakley pad set to complete the retro vibe of the bike. I love how Tuff Wheels enhances a bike's looks. Jason Deming is the owner of this awesome build and it's not just built for looks, Jason races this bad boy too!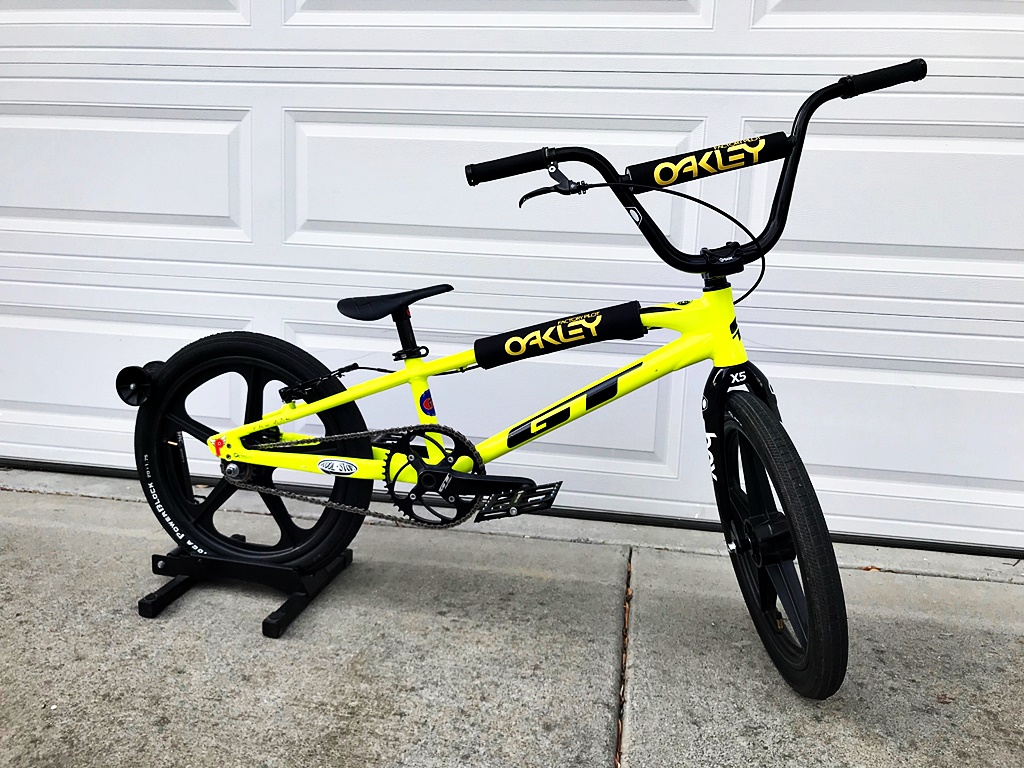 About:
"My son started BMX racing in Donny Robinson's BMX racing league in Napalast year. I was able to race in the parents Moto. So I built the bike I always wanted when I was a kid. GT was king in the 80's.
We moved to open racing, I'm the only one who races with Skyways. They are heavy and flex but it's fun to ride and I think they look cool. I use it for practice mostly and some racing. All the oldschool guys compliment it when they see it. Kids thinks it's cool too cuz they have never seen them haha. Skyway should make 1 1/8 wheels for the kids.
I have a 2019 GT as well when I want to seriously compete." ~Jason Deming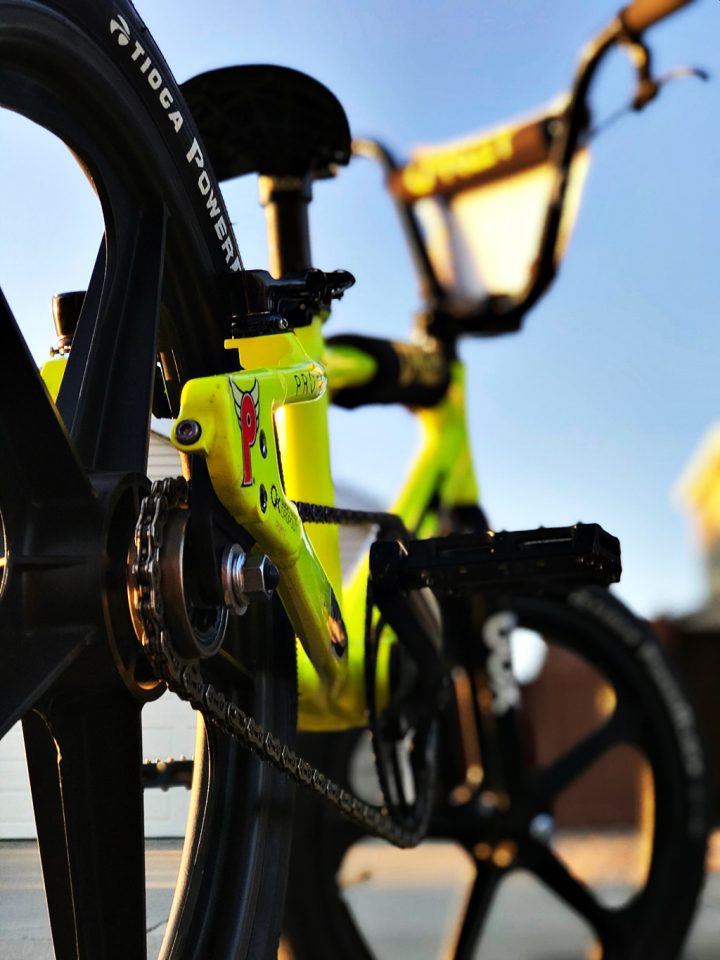 Parts List:
2018 GT speed series XXL frame.

Box forks 20mm with 10mm adapters for the skyways.

Skyway Wheels, Turbolito light weight Inner tubes.

Tires Tioga Powerblock 1.75 Rear/ 1.95 Front.

Box 8.5 chromo handlebars, Box Stem, Box grips.

Box Carbon brake lever. Box brake line. Box brake calipers with Kool stop brake pads.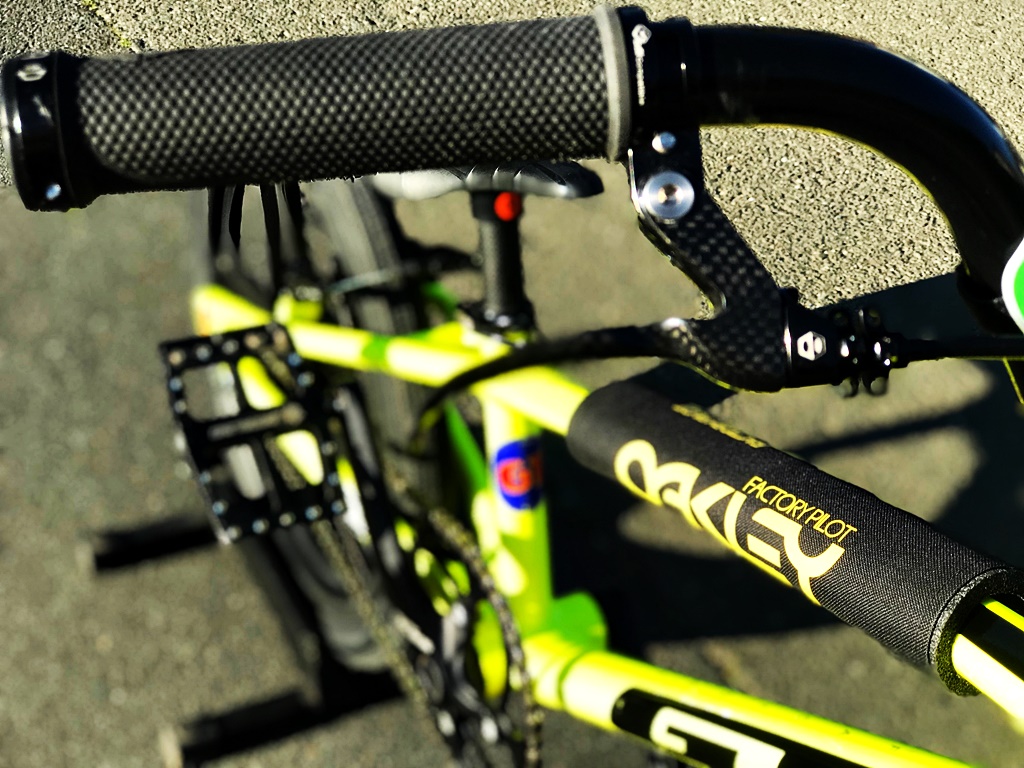 Profile elite freewheel. 17 tooth

Rennen front chain ring 47.7

GT cranks 180mm

Catalyst pedals

FSA headset

Box Carbon seat.

KMC chain.

Bike weighs 22 lbs 7 ounces.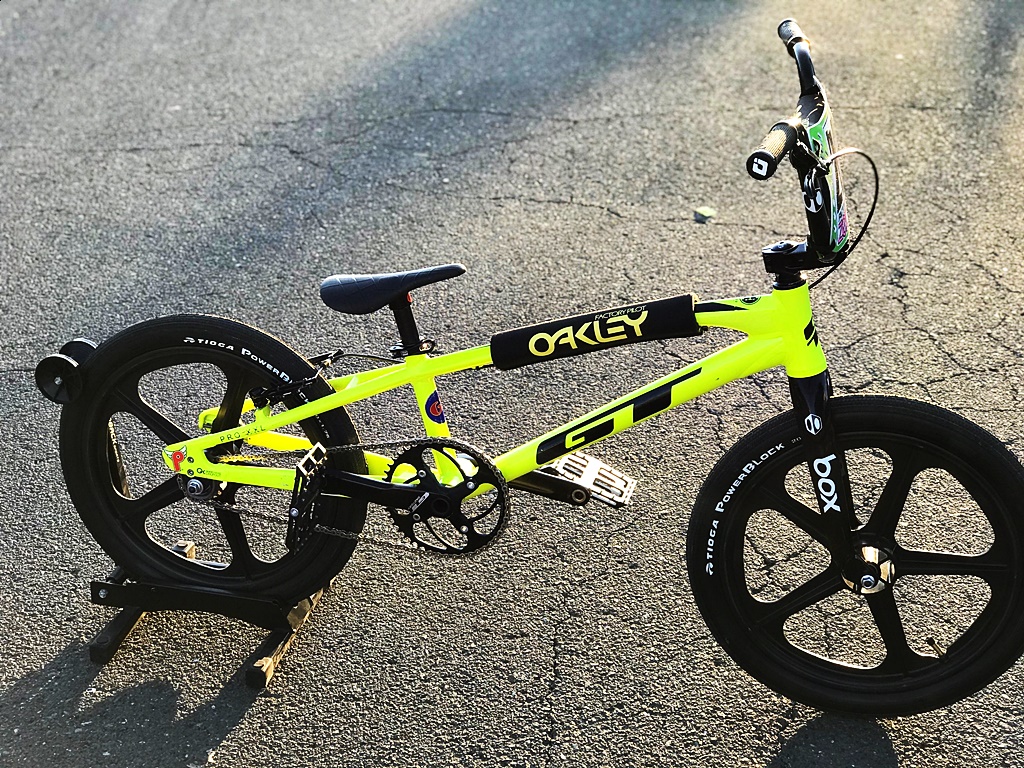 SUBMIT YOUR BIKE!!
If you would like to get your bike featured as Bike Of The Day, 1. COMMENT ON AT LEAST TWO ARTICLES ON SUGARCAYNE.COM 2. Send us some high quality photos(full and close up), a Full Parts List with a description about the inspiration for the build. 3. Email the photos, parts list and proof of your website comments directly to sugarcaynecom@gmail.com. If we like your submission, we'll feature it. Any custom built BMX bike of any size and type are eligible. IF YOU DO NOT COMMENT ON ANY ARTICLES ON THIS SITE, YOUR SUBMISSION WILL NOT BE VALID.