Thom Browne released photos of these cool baseball inspired kicks. It's called the the Longwing Baseball Brogue sneaker and it comes in a crisp white colorway that embodies the design of a traditional baseball.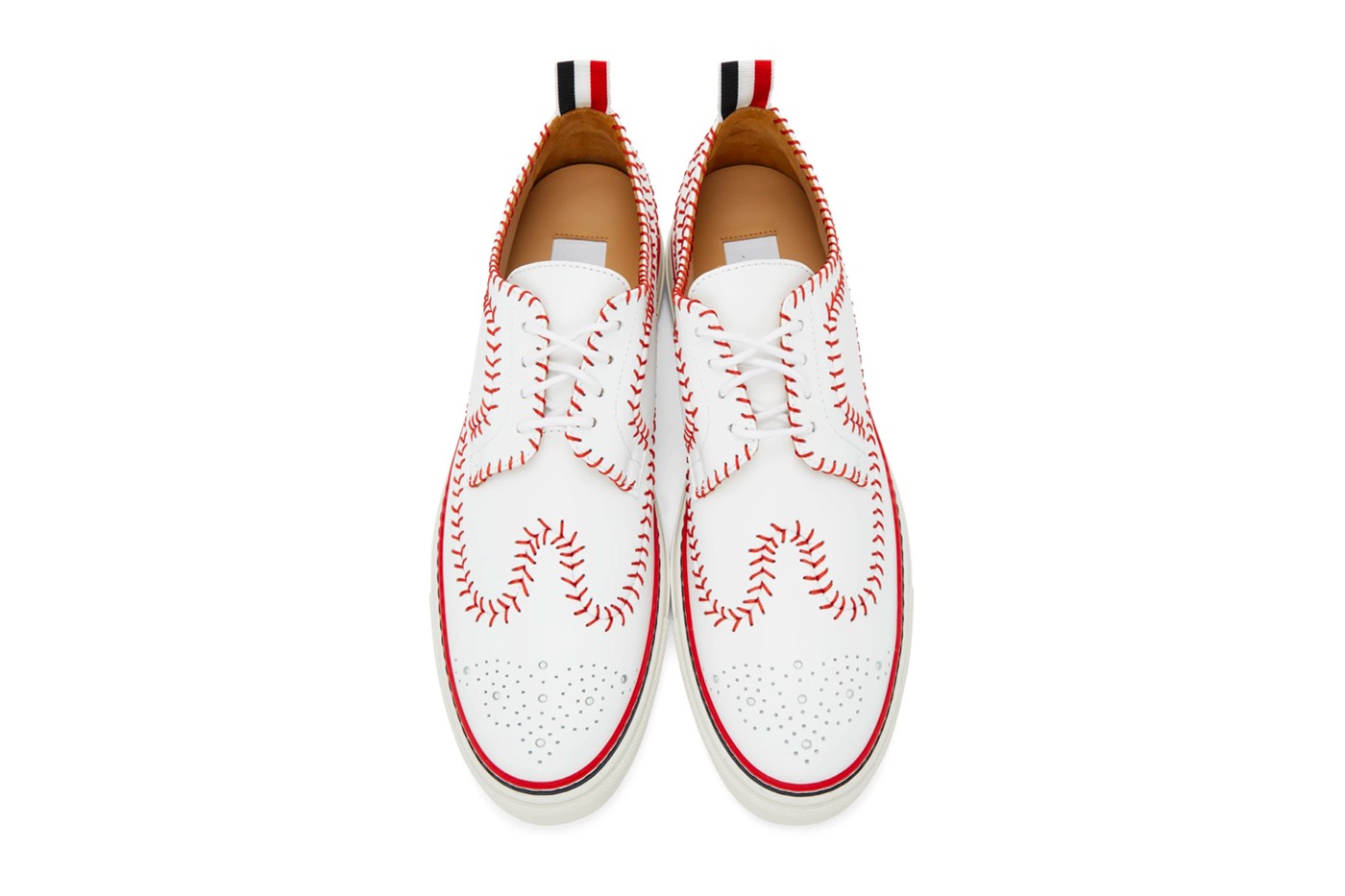 The sneakers features a contrasting red double-stitching throughout the upper. The upper collars, along the edges of the collars, lower seam, the vamp, the lower seam and the wingtip toebox.
Other features include thin round tonal laces, backstay, brown leather interiors and Thom Browne's signature tri-color motif on the heel tab. It all sits on top a white sole
Now all that was cool! A nice set of kicks with stitching inspired from an actual baseball but then I saw the price tag. $990?!?!?! WTF!!! Pass on that unless somebody gives them to me for free. I'll put them joints on and scuff the hell outta them while riding my bike just because 😉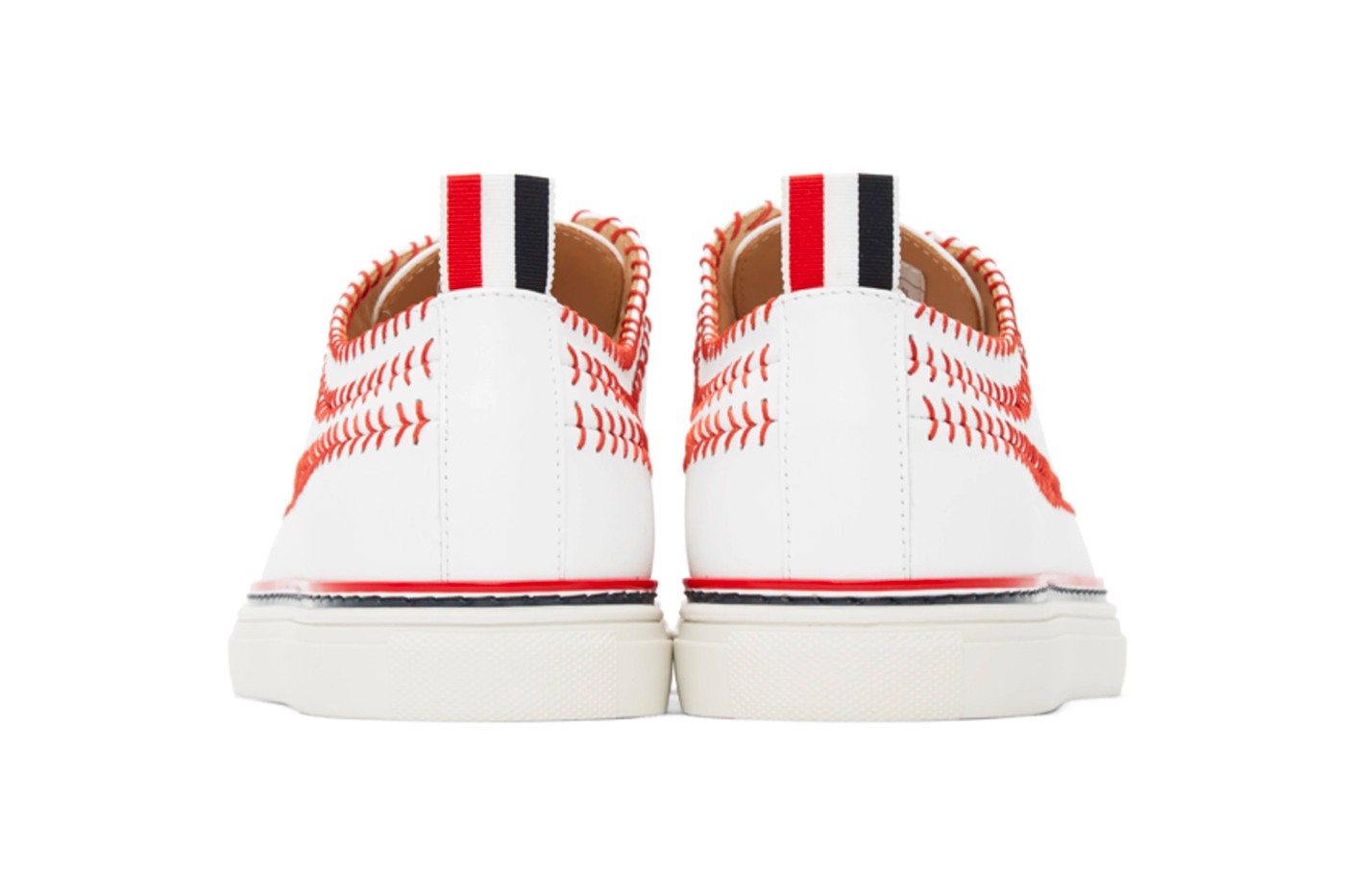 You can get your feet in a pair of Thom Browne's Longwing Baseball Brogue Sneakers at SSENSE's website for $990 USD. Too bag you'll loose an arm and a leg to pay for them lol!