Earlier this year at Toy Fair NY I randomly ran into Chantel Calloway, creator of Rhyme Antics. Rhyme Antics is a Rhyming and vocabulary game center around the art of emceeing. This was my first time hearing about this game and sounds like a great idea.
You know I had to interview Chantel to find out more details about the game. Of course I had to find out who her HipHop influences are. I also wanted to find out if she had bars 🙂
Once this whole social distancing stuff is over I have to get her on Spittin In Da Wip with her game for a special edition of SIDW.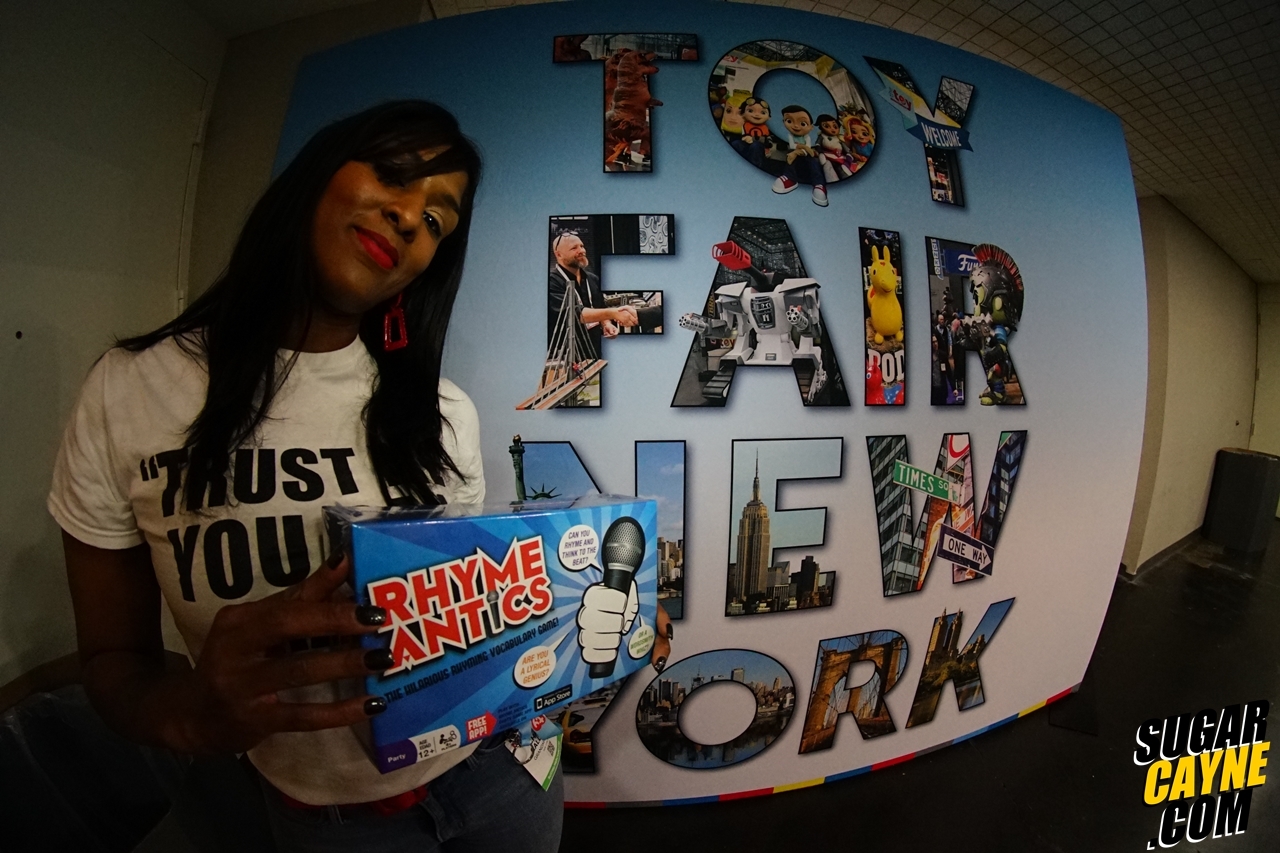 About Rhyme Antics:
Rhyme Antics Is A Hilarious Rhyming Vocabulary Game Inspired By Hip Hop For Ages 12+. Think To The Beat While You Freestyle Rap In Proper English Only! Sounds Challenging….. Because It Is. But It's Also Lots Of Fun! Engage In A Battle Of Word Wits That Will Test You And Your Team's Vocabulary Knowledge At A Rapid Speed.Kids, Grown Ups ,Grandparents, Geeks And Gangsters All Love Rhyme Antics And You Will Too!