With the current social distancing rules in NYC due to the Covid19 pandemic, events like the annual Harlem Skyscraper were in jeopardy of not happening. But the creative forces behind the event figured out a way for the event to happen virtually! So the tradition continues!! 🙂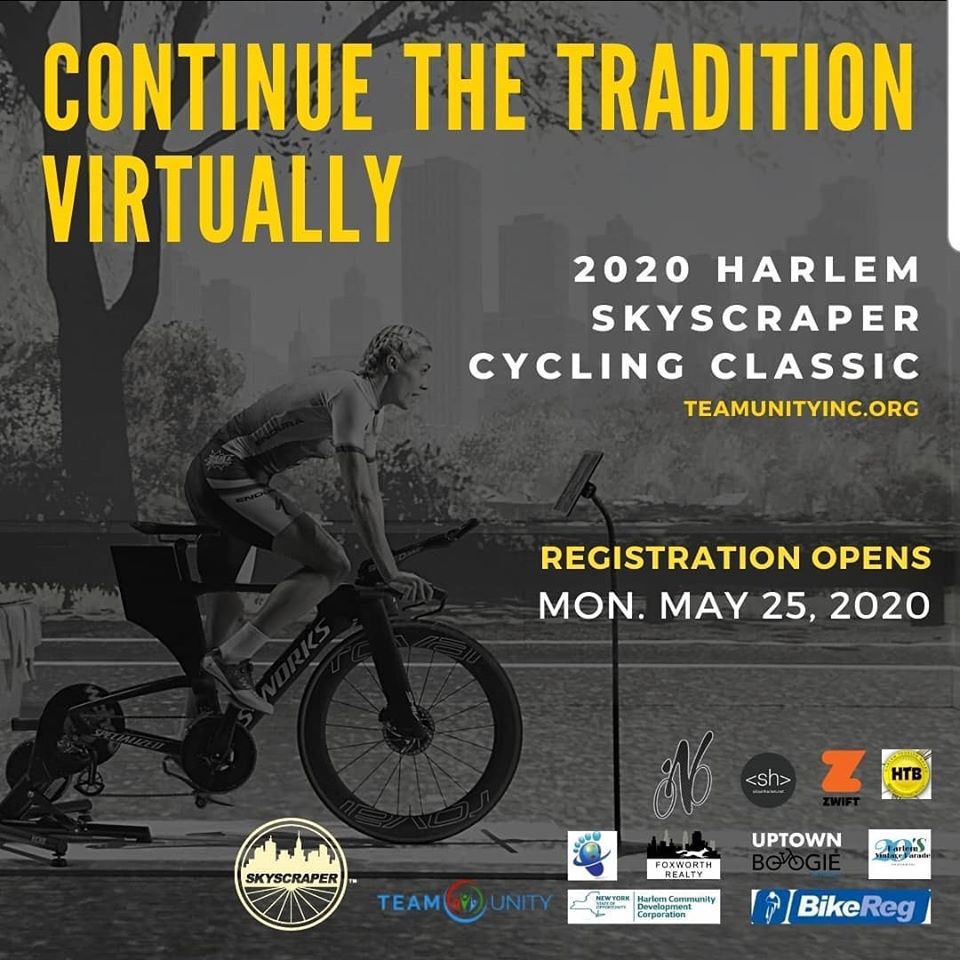 We are still working out the details as we gain more supporters. "Continue the Tradition–Virtually".

Richard Cox, Director/Unity Sports Productions
More details about the race will be coming soon but since the flyer has the Zwift logo on it I'm gonna assume it'll probably be something like a Zwift race. Zwift is training app known for recreating virtual courses of real locations. Cyclist can train and even enter virtual races on the app. If they recreate a virtual version of the Harlem course, that would be so sick! We'll keep you posted on that!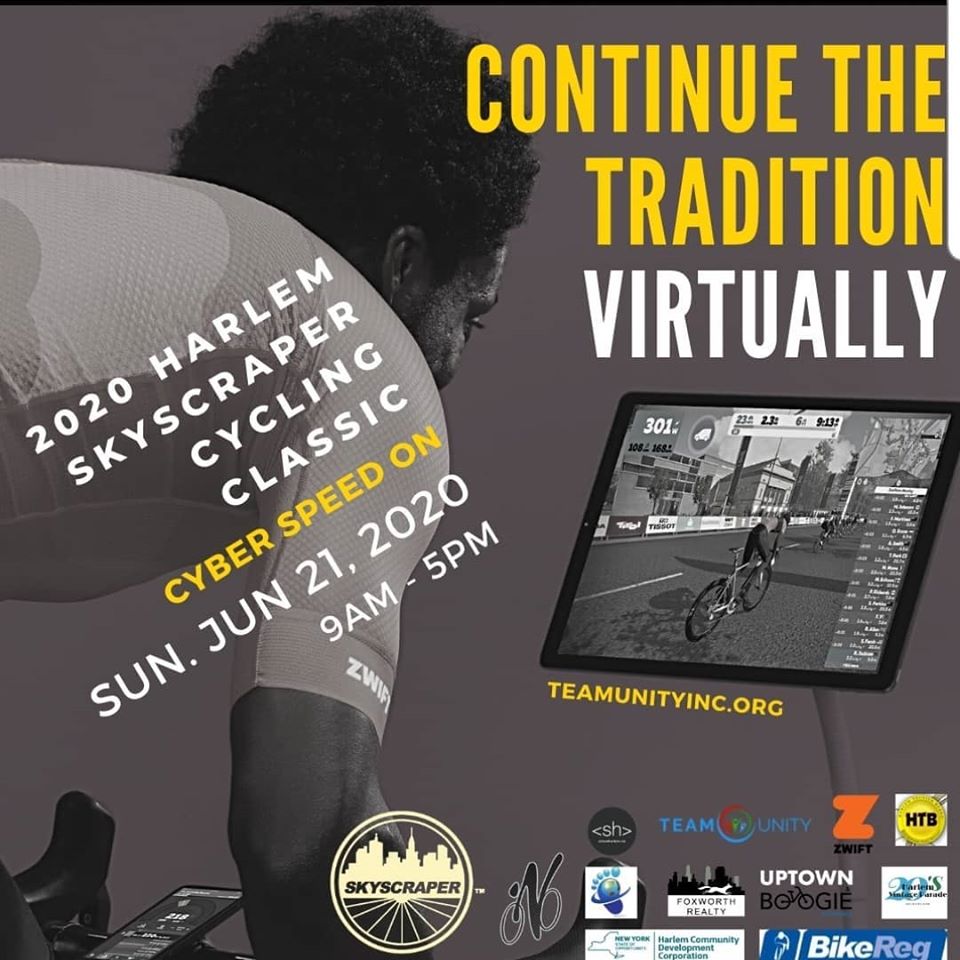 About The Harlem Skyscraper:
The Harlem Skyscraper Cycling Classic is an annual event where cyclist race along the outer border of Harlem's Marcus Garvey Park in the NYC.
Origins:
David Walker— a New York City Police Department's Community Affairs Officer in Harlem's 28th Precinct created the Harlem Skyscraper Cycling Classic in 1973. The Harlem Skyscraper Cycling Classic was designed as a community event focused on bicycle racing and safety programs for young men.
The event held its initial contest on (Father's Day) Sunday, June 17th, 1973 at (the formally known as)—Mount Morris Park which was just renamed Marcus Garvey Park—in honor of the famed Activist, Journalist and Publicist Marcus Garvey. Within three years, the race grew and became one of the premiere attractions of the United States Cycling Federation.
Each year the event draws more than 400+ United States Cycling Federation (USCF)—(now known as USA Cycling) licensed cyclist from the greater NYC area as well as nationally ranked competitors and international licensed riders—in addition to 100s of community amateur participants.
About Zwift:
Zwift blends the fun of video games with the intensity of serious training, helping you get faster. Level up in the virtual worlds of Zwift with a community that motivates you every minute. Choose from training plans, group rides, races, and more.
Registration for the virtual Harlem Skyscraper opens on Memorial Day, Monday, May 25th!
I will be posting updates about the event when I get more details!