If you didn't know already, Rad the movie was recently brought back to life with a full 4K restoration. Well on July 24th the classic BMX film was released all digital and on-demand platforms such as Apple TV, Amazon, VUDU, and more. On July 10th there also was a 'special edition' premiere on the new digital streaming platform Altavod .
The re release was highly successful. It's is currently sitting at #9 on iTunes!! It's ahead of movies like Spiderman: Far From Home, Constantine, Birds Of Prey, Avengers End Game and several other major movies. That's Huge!!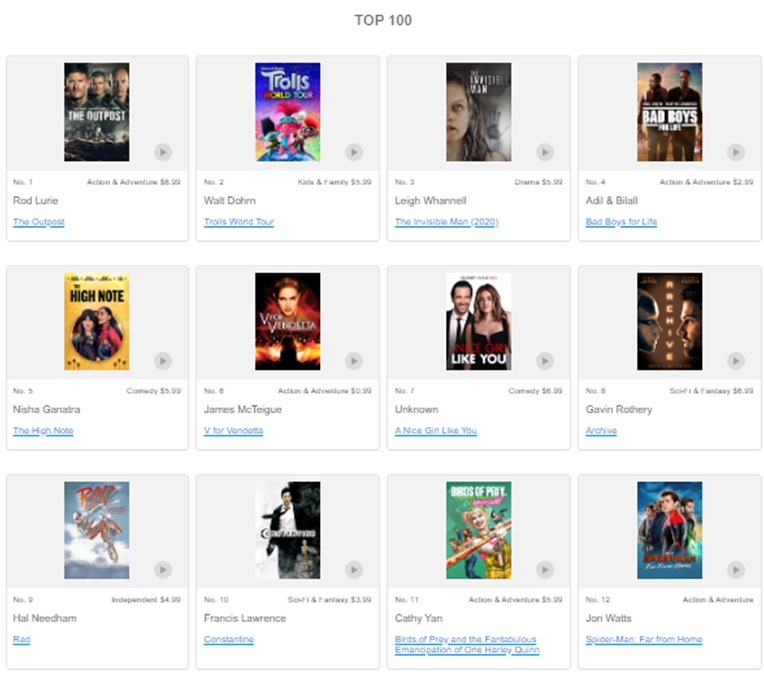 There was also a limited edition Blu-ray of the Rad 4k available directly through Vinegar Syndrome. Of course the BMX Cult classic sold out quick! The Blu-Ray included the follow features
• 4k Ultra HD (Region Free) / Blu-ray (Region A) Combo
• Newly scanned & restored in 4k from its 35mm original camera negative
• Limited Edition 3D Lenticular (front) and Holographic (back) Slipcover
• Brand new commentary track with lead actor Bill Allen
• Brand new commentary track with actress Talia Shire and Robert Schwartzman
• Archival commentary track with: Bill Allen, actor Bart Conner, writer Sam Bernard and various BMX stunt riders
• "The Stuntman Directs" – an interview with director Hal Needham
• "Writing something Rad" – an interview with Sam Bernard
• "Rad 25" – footage from the 25th anniversary event
• Multiple archival video interviews with cast and crew
• "Break the Ice" music video
• Original theatrical trailer
• Extensive behind-the-scenes stills and promo material
• Reversible cover artwork
• SDH English subtitles
Yep you missed the boat on that!
Big shout out to Bill Allen! He's really been holding to torch for this film and keeping it alive with all he's done over the years. It's all come full circle and that's so awesome!
Follow Rad on it's official Instagram page
Follow Bill Allen on his Instagram Page