If your a fan of the classic BMX comic strip Radical Radical created by artist/illustrator Damian Fulton, your gonna drool over these 40 year anniversary Limited Edition RR Signet Rings!
The face of the signet features the "STAY RAD Don't Be A Wimp" motto circling Rick's classic likeness. "40" and "RR" are featured on the side shoulders of the ring. It's all nicely sculpted and molded with precision. Black is used to accent the amazing sculpting and molding to really bring out the detailed craftsmanship put into each ring.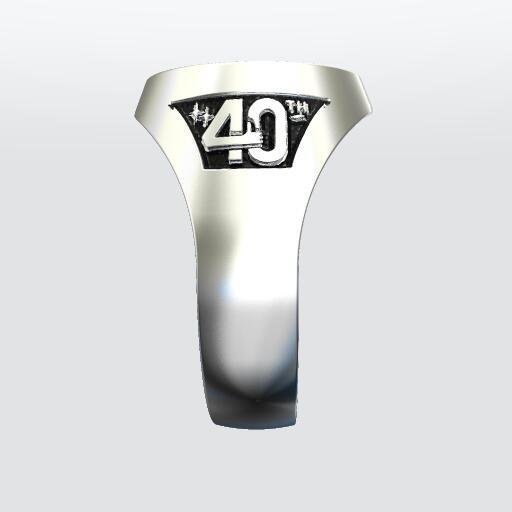 This one of a kind ring is finished in beautifully appropriate antiqued patina and can be sized for your ring finger, as a pinky ring, or if you're really rad, a wedding band!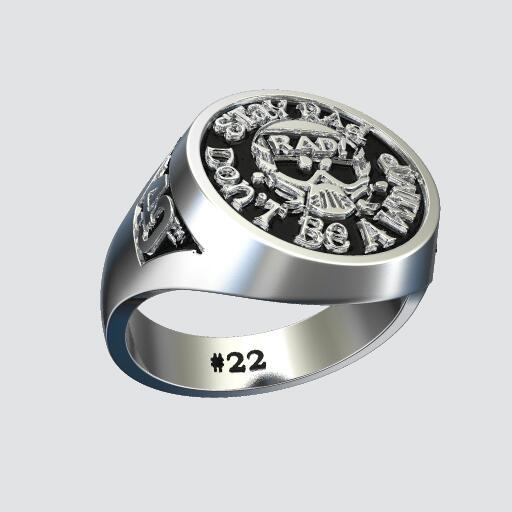 Each ring is unique with an individual number molded in the band (1 to 40). All casts are destroyed in the production process making thee rings super exclusive. Once these 40 rings are gone, they will not be available again….
Only 40 of these RADICAL RICK 92.5 Sterling Silver rings will be produced EVER!!!  🙁 So when they officially start taking orders on COLLECTIVEBRANDSHOP.COM at precisely 10am(PST) on August 20th(Tomorrow) for $165, you better be on point!! Be Sure you already know what your ring size is before your order.
Each ring also comes with a sick custom certificate signed by Damian!! HOW COOL IS THAT!!! Huge shout out to Damian Fulton for sending me this exclusive on this awesome news.