And the BMX treats keep coming ya'll!!! It was recently announced that there's a Skyway TA inspired Bike Stand called the Stolz Stand, available for pre order!! The design of the stand is inspired by Rein Stolz who is the man behind the original Skyway TA design.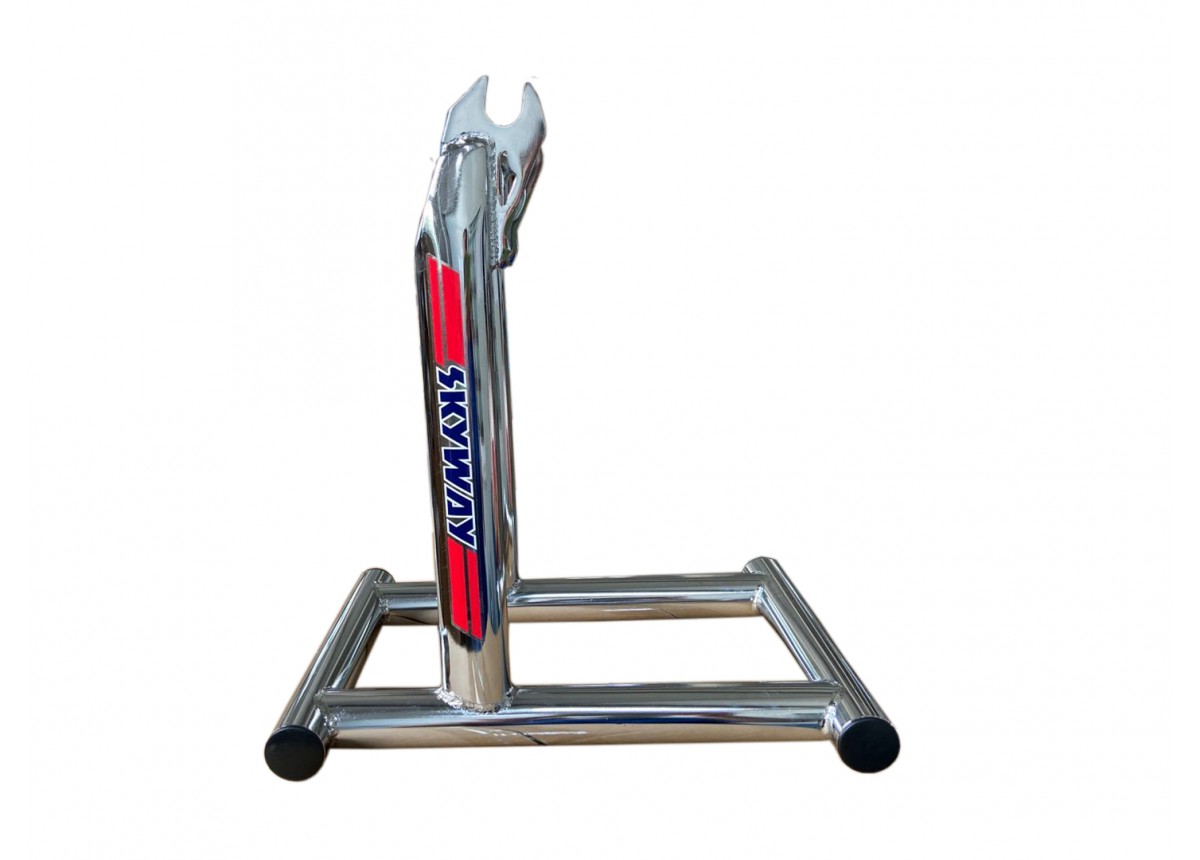 Skyway Stolz Stands are designed for use on the Skyway TA Replica bikes, but can be used on any BMX bike with 15mm axle nuts on the rear.  Named after the designer of the original Skyway TA Frames and all other Skyway Products in the years ahead, the Stolz Stand is the perfect companion for that collectable TA complete in the lounge room.
The stand features the classic Skyway tear drop for design and made it into a bike stand. That's so cool!! They come in two different colors, white and chrome, just like the frames 😉 …….Oh snap, Imagine if they made the candy red or blue ones in the future….huuuummmm 🙂
These are limited edition so you better act fast if you wanna get one! Visit oldschoolbmx.com.au for more details.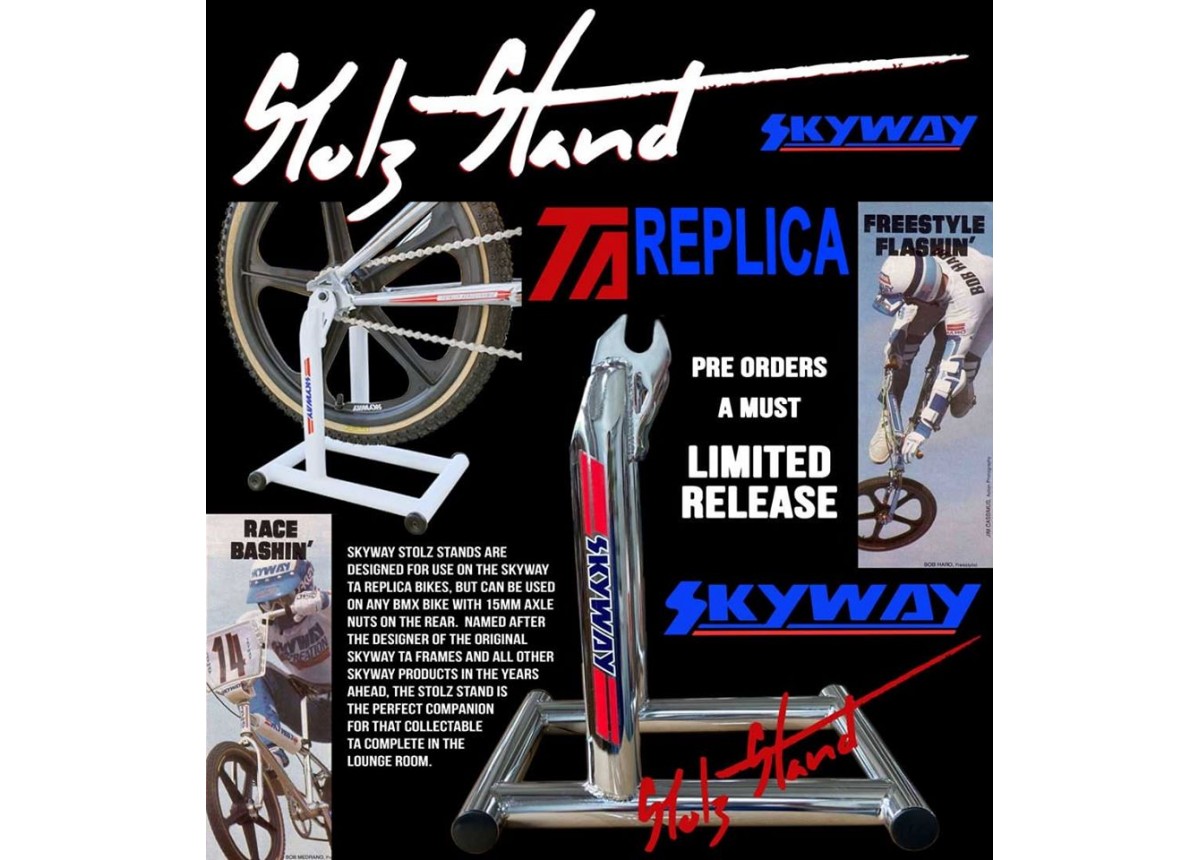 Features
Chromoly TA Teardrop Tubing
Plastic Tube Plugs
17mm axle nut slots (for 15mm nuts)