Truth BMX Products recently released their new Black Mamba 26 MTB Dirt Jumper frame! The brand is expanding to the Big BMX bike market and we love it!.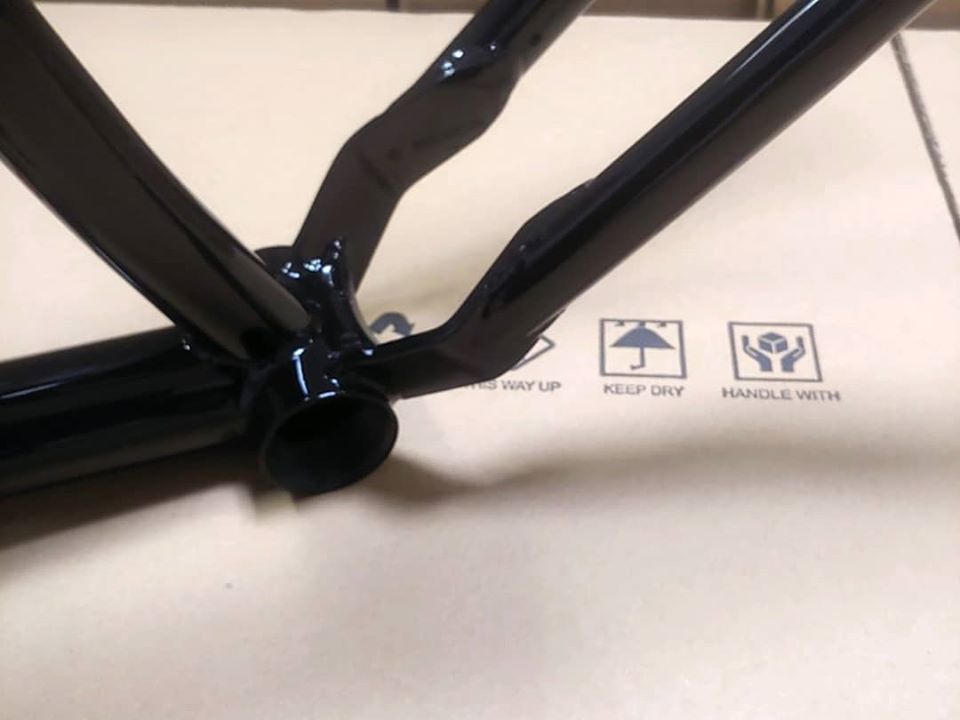 Press Release:
TRUTH BMX has just revealed our Truth 26″ Black Mamba DJ chromoly frame. The Truth Black Mamba frames uses tapered headtube for increased stiffness of the front triangle, as a tapered tube will always be more rigid than a non tapered one.
The headtube fits Zero Stack ZS44/ZS56 semi-integrated heatsets.
Headtube angle -71.8 deg. gives the Black Mamba a shorter wheelbase and better angles for better rider control.
The Truth Black Mamba uses custom chainstay Plate Yoke technology. The yoke does not only provide lots of tire and chain ring clearance, it blends smoothly to the custom made and tapered 4130 Chromoly chainstay tubes, wrapping around the a standard 1.37″ x 68mm bottom bracket shell for extra welding surface area.
The yoke plates are supported by a gusset, this combination will provides an extra strong connection to the bottom bracket and overall stiffness of the rear triangle.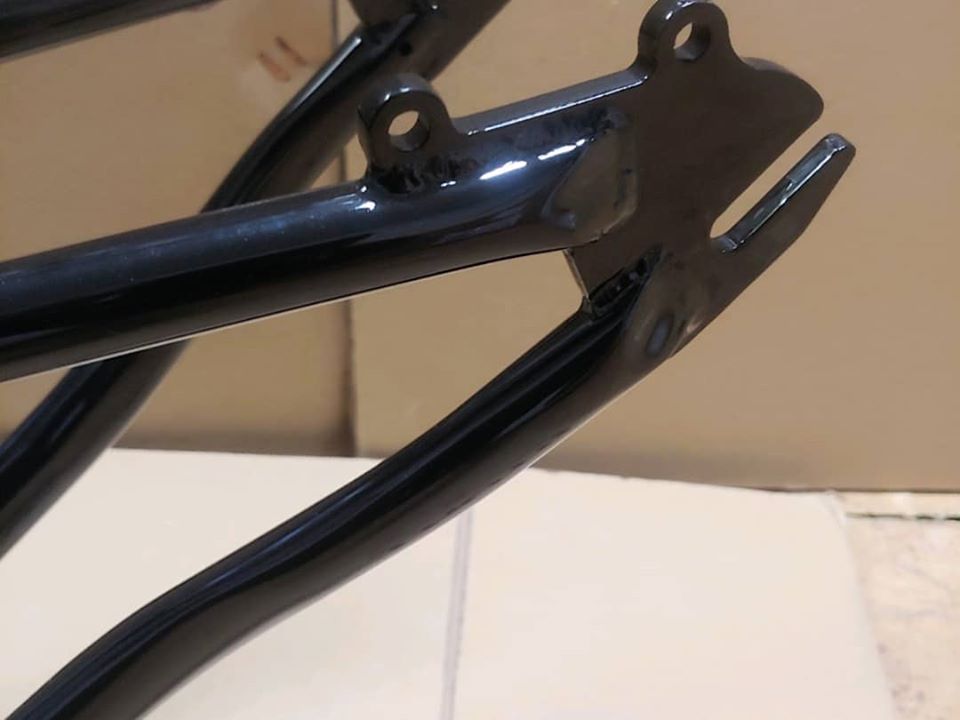 Specs:
HEAD TUBE LENGHT 110 MM
HEAD TUBE ANGLE 72*
1-1/8″ – SEMI-INTERGRATED ZS44 TAPERED
TOP TUBE LENGHT. SR 22.50″, JR 21.50″
STAND OVER HEIGHT 10.60″
CHAINSTAY LENGHT 14.05″ TO 14.52″
27.2 MM SEAT POST
MAX TIRE CLEARNCE 26″X2.30″
FULL 4130 CHROMOLY
Meets or exceeds ENBMX Racing standards.
For more info visit TruthBMXProducts.com