I got my Supercross BMX, Radical Rick Bobble Head and I finally unboxed it! After doing my unboxing for the Supercross Retro Rey figure, you know I had to do a new unboxing video for this awesome piece! One of the things I really like about these Supercross Bobble Head figures is the actual box they come it. So much cool detail and information is put on the box making it a collectible in itself.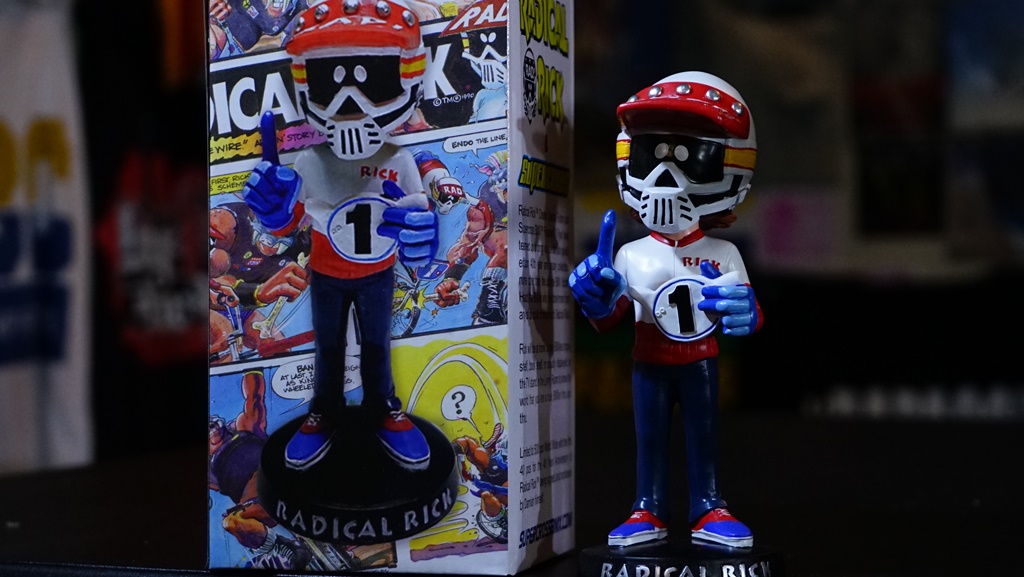 Details:
Radical Rick™ Creator Damian Fulton and Supercross BMX™ Founder Bill Ryan have teamed up to bring you the ultimate special edition 40th year anniversary collectible, none other than the ultimate BMX Bobble Head. The BMXer who has done more than any of us could of dreamed of, Radical Rick.Rick! The legendary BMX comic strip character will be at home on any BMXers trophy shelf, book shelf, or proudly displayed on the TV stand in the Living Room to show the world that you are a true BMXer thru and thru.
Limited to 500 pcs World Wide with the first 40 pcs for the 40 Year Anniversary of Radical Rick™ being signed and numbered by Damian himself.
The first 40 Signed pcs are in hand now and will be shipping the first week of December, 2020. The remaining pcs, will be shipping in approx 3 weeks as they are still in transit to us. But should be here in time for the holidays so that Rick™ can enjoy the festivities with you and tell BMX stories of Crushed Crank Canyon while you sip egg nog and hot chocolate around the Christmas Tree.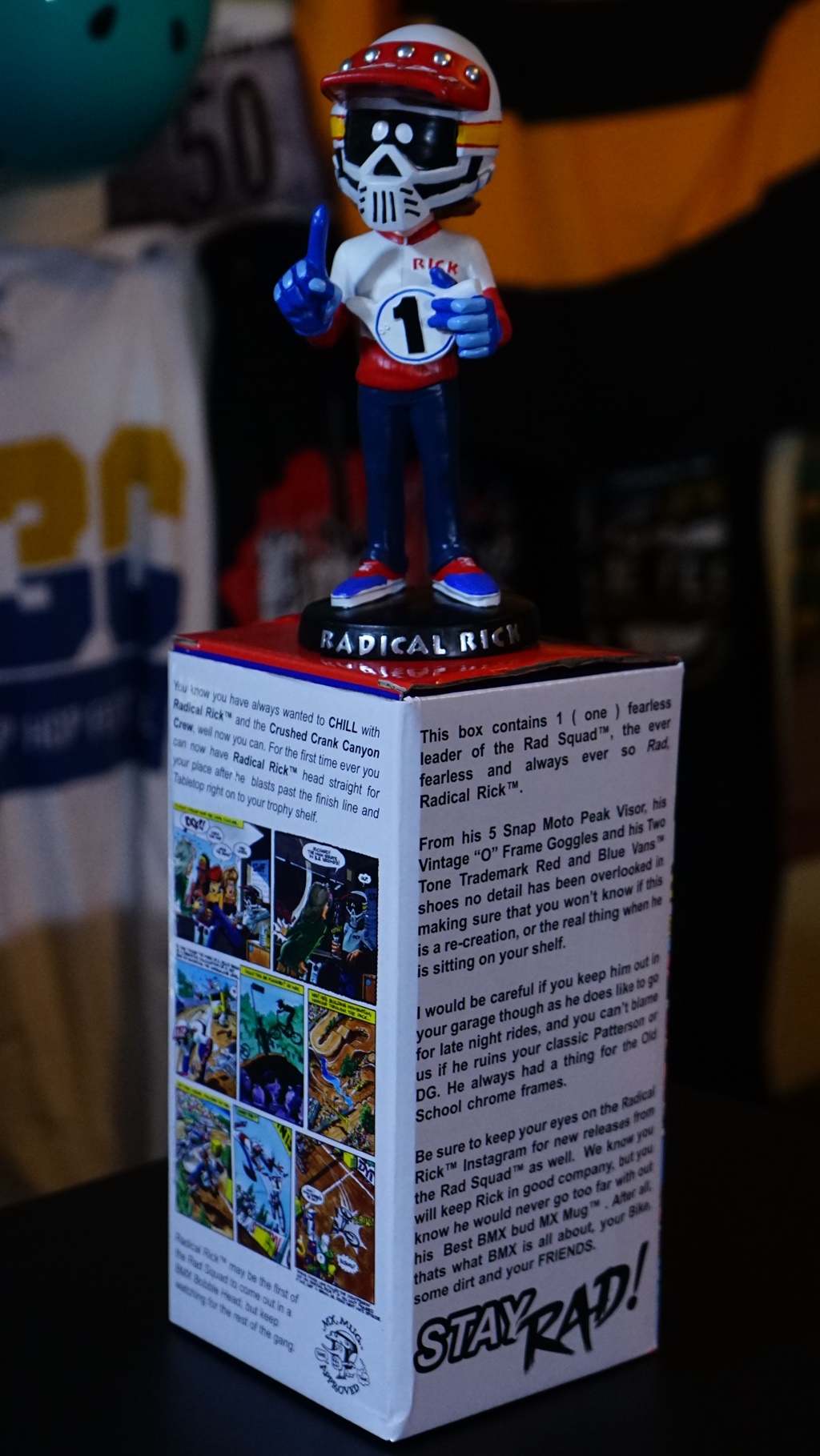 Radical Rick™ Stands a little over 6″ tall from his base. He has his trademark 2 tone Vans® shoes, his 5 Snap Moto Peak Visor and is proudly letting you know he is #1.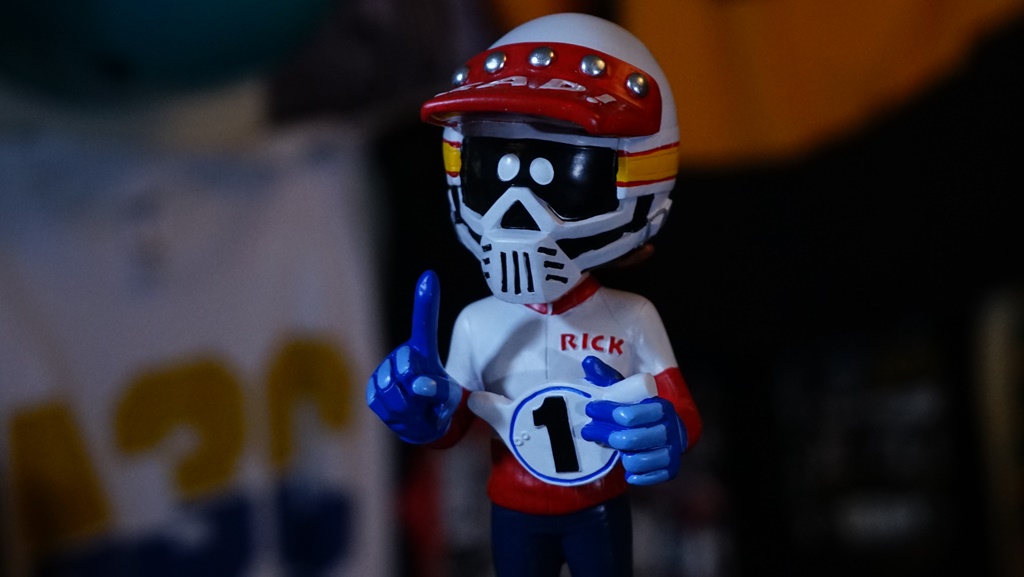 Rick's home to travel to you is a beautiful 4 color display box with bits of Damian's classic art, and a few clues that might tip you off to who might be the next in the series of Radical Rick™
Get yours now while supplies last.