One of the most technical street riders in the game Demarcus Paul just got picked up by Etnies!! The sneaker brand has been making a push to get deeper involved in the BMX scene and they picked up the right dude to do it!! Be on the look out for Demarcus shredding with some fresh Etnies Kicks!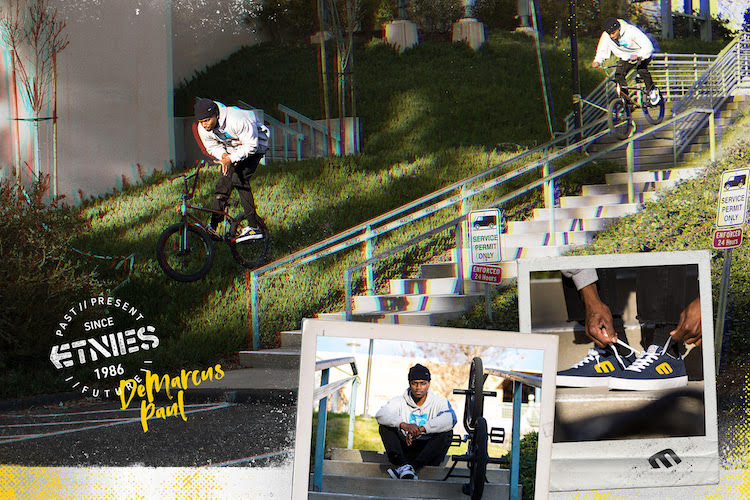 Press Release:
Today, Etnies proudly welcomes X Games Real BMX Medalist DeMarcus Paul to the pro team! Joining the ranks of Nathan Williams, Tom Dugan, Chase Hawk, Jordan Godwin, Devon Smillie and Felix Prangenberg, DeMarcus will fit right in with the Etnies' squad.
Originally from Albany Georgia, DeMarcus' natural street style speaks for itself as he is known to lay down hammers with a casual approach and humble demeanor.  In addition to his 2017 Bronze in X Games Real BMX, DeMarcus landed the coveted ender of the 2015 Volume 1 BMX film and the 2018 Our BMX "Headlights"video.
To keep up with etnies, be sure to follow and like:
https://www.etnies.com