The team over at Gorilla BMX is heating things up with their Technique Platinum Hybrid Pedals! They're a perfect mix of old school inspiration with modern day style and tech.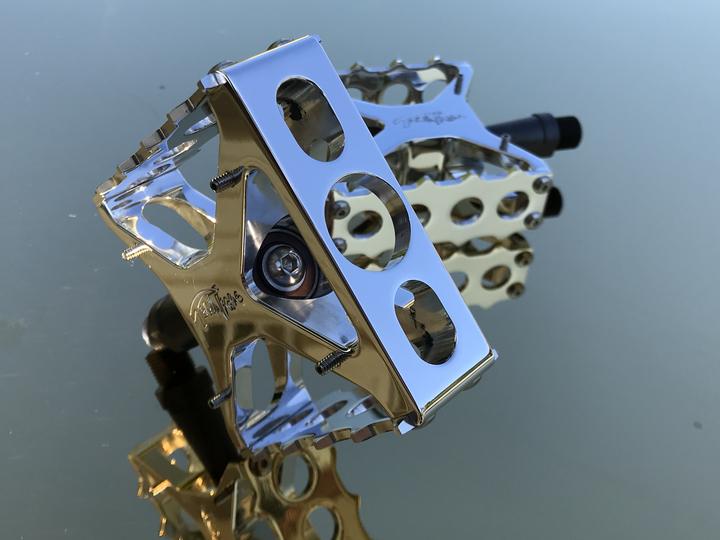 These sick pedals feature 4130 HRC 36 shafts, 6061 T6 Billet bodies, 6061 T6 cages, Nachi Japan bearings and stainless hardware. All the components are made in the US. The bearings are made in Japan and the hardware is made in Taiwan. I love the all polished set but you can get them with black, red, blue, gold or purple cages. These are some beautiful pedals!
All this dopeness is gonna cost ya! The Technique Platinum Hybrid Pedals will run you 264 big ones! For that price I would definitely holla at RND Bikes to get some custom pedal protectors for them. Let us know what you think of these pedals in the comments below.