The USA BMX Foundation RISE program is doing great things! RISE is a 6 month mentorship and education program to support undersrved youth. Three graduates from the program were selected by the foundation to compete at this years USA BMX Grand Nationals! Find out more below.
PRESS RELEASE:
Officials from USA BMX Foundation and the Terence Crutcher Foundation announced on Juneteenth the launch of RISE, an innovative mentoring program targeting underserved youth in North Tulsa. RISE stands for Resiliency, Inclusion, Social-Awareness, and Education.
The class started and finished each session on their bicycles at the USA BMX National Headquarters while guided and coached by Olympians and Pro BMX athletes. Through this journey, USA BMX hoped to increase the youth's interest in STEAM and offer interested participants the opportunity to elevate their skills in BMX and create new circles of influence.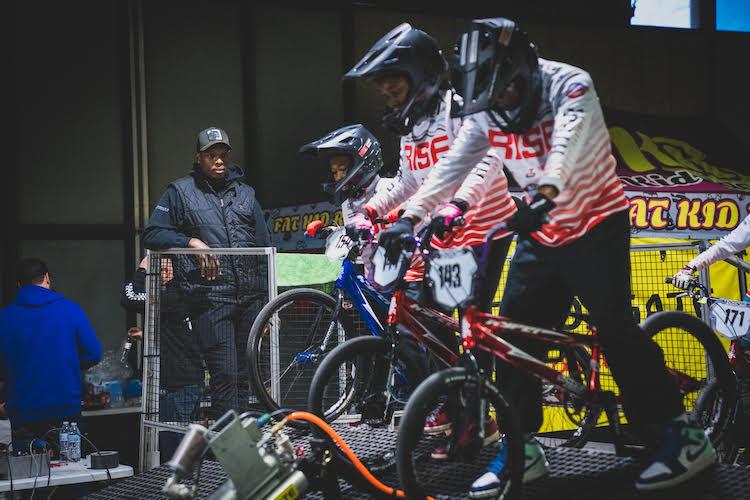 Three riders were selected based on participation and staff observation to compete in the 2022 USA BMX Grand Nationals in Tulsa: Brandon Hampton, Briseis Hampton, and Salomon Young. 
"I can't think of a better way to celebrate 25 consecutive years in Tulsa than starting a new tradition of inviting racers to the Grands that were part of our first RISE educational and mentoring program," said Shane Fernandez, USA BMX, and USA BMX Foundation President. "We launched the six-month RISE program on Juneteenth to help underserved youth in the Greenwood District, and today, the top three riders in the program competed in the Grand Nationals in Tulsa! We are just getting started with much more to come with our USA BMX Foundation programs."
The industry benefactor of RISE is Hyper Bicycles, who provided 23 bikes for all the participants. The community benefactor is the Tulsa-based Schusterman Foundation. Other sponsors and supporters include Fox Racing (who provided 30 helmets), Up With Trees, the Oklahoma City Thunder, the Oklahoma Center for Community Justice, USA Cycling, and Danny Boy O'Connor.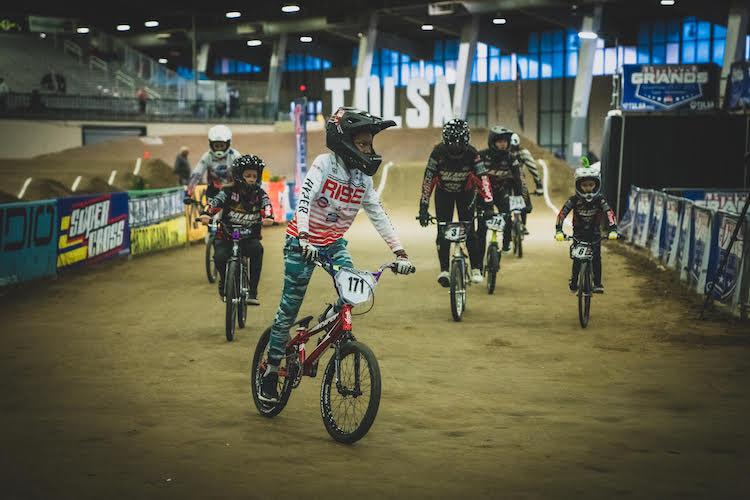 ABOUT USA BMX Foundation:
The USA BMX Foundation's programs focus on STEM education through hands-on, project-based learning concepts, in which young students are learning new ways of seeing science, technology, engineering, and math all through the lens of a BMX bike.
ABOUT Terence Crutcher Foundation:
The mission of the Terence Crutcher Foundation is to create just and liberated communities free from racial violence and harm. We do this through building power, policy advocacy, community development, and education. We engage community, law enforcement, and policymakers to identify, prevent, and confront racial inequities in Tulsa, Oklahoma and across the country.
For general information on USA BMX visit USABMX.com.
For more information on the Tulsa Sports Commission visit TulsaSports.org.
For More information about Terence Crutcher Foundation visit TerenceCrutcherFoundation.org
Article spotted On FatBMX.com