The Fast And Loose BMX crew linked up with VANS on a sneaker collaboration! They took the classic Vans Slip-on shoe and gave it that Fast And Loose style!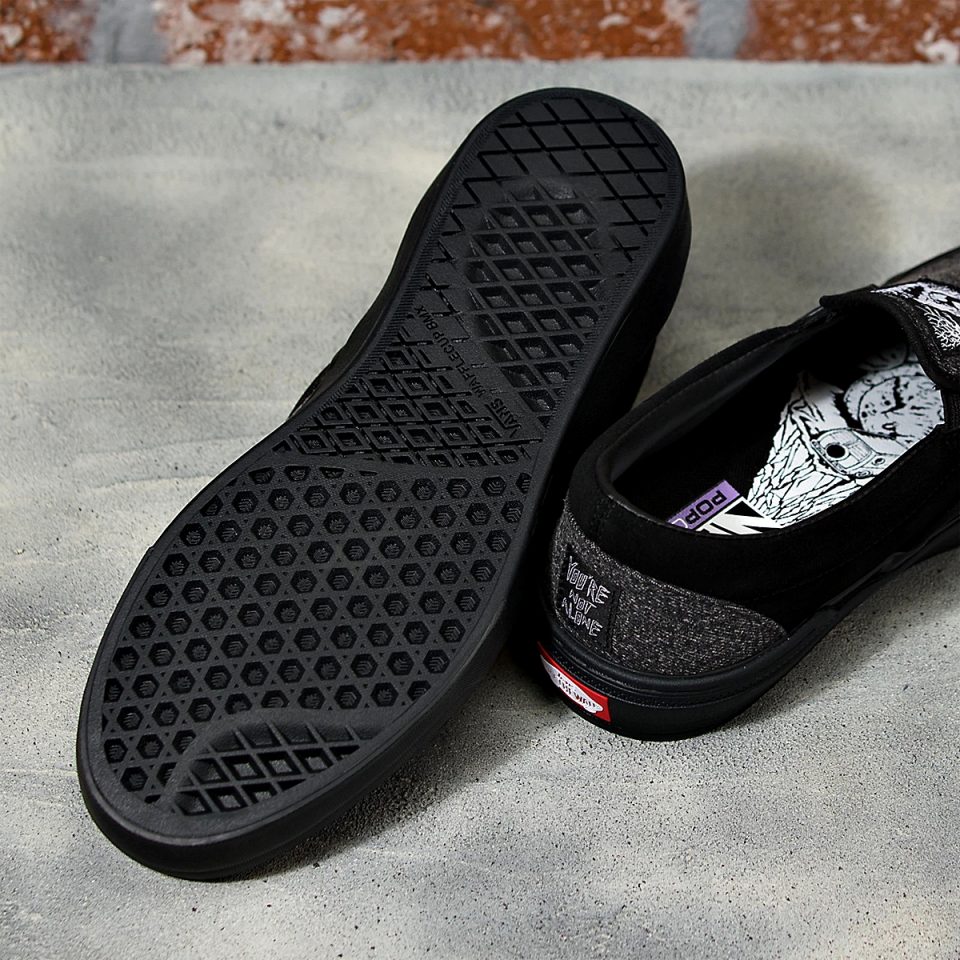 Press Release:
The FAST AND LOOSE crew has members all over the world from all different backgrounds. It is the shared love of BMX that brought them together and formed the strongest bonds. When it came to building their Holiday 22 collection, the idea was simple: to make footwear and apparel that would allow them to stand out as individuals but still feel connected to the crew that reminds them that they are never alone.
Featuring an exclusive FAST AND LOOSE colorway, the BMX Slip-On is made to handle the unique support and durability needs specific to BMX. Designed with BMX in mind, we added POPCUSH™ sockliners for extra cushioning and impact protection, DURACAP™ reinforcement, and WAFFLECUP™ BMX outsoles for maximum pedalfeel and support . . . with timeless style. Add in our brand new Van Doren Factory Pedal Recipe for a specifically formulated gum rubber compound to enhance pedal grip and durability, and you've got unrivaled BMX innovation to support your progression.
The Vans x FAST AND LOOSE BMX Slip-On is made with suede and denim uppers.
Features:
Vans x FAST AND LOOSE collection
VANS WAFFLECUP BMX CONSTRUCTION – A first of its kind in BMX, specifically designed to deliver the best combination of pedalfeel, support, and durability.
UNRIVALED DURABILITY – Medial sidewall crank bash reinforcement and reinforced DURACAP™ underlays in high-wear areas add unrivaled durability to prolong the life of each shoe.
POPCUSH CUSHIONING – Our best cushioning and impact protection. POPCUSH™ energy return footbeds protect your feet while helping to lessen leg fatigue for longer rides.
VDFPR (Van Doren Factory Pedal Recipe) – This is our latest proprietary gum rubber compound, specifically formulated to enhance pedal grip and durability. Tested and approved by the Vans innovation team and the top factory team riders, VDFPR is only available on BMX WaffleCup construction.
Visit Vans.com for more info.