John Jennings (@JIJennings) Talks About The Black Kirby Exibit

The super talented illustrator/writer/professor John Jennings was one of the organizers of the Black Comic Book Festival at the Schomburg Center in Harlem. I was able to interview him in between all the activity that was going on at the event. In this interview John talks about how he put together the Black Comic Book Festival along with Jerry Craft, Jonathan Gayles and Stacey Robinson h e also talked about the big turnout of the event. After that John gave a brief description of each of the Black Kirby Illustrasions on display, below is a description of Black Kirby via Blacksuperhero.com:
The illustrations of Jack Kirby have inspired an entire generation of artists both inside the comics medium and beyond. Talented illustrators and writers in their own right, John Jennings and Stacy "Blackstar" Robinson team up to create a visual homage to the legendary comic creator. The exhibit is titled "Black Kirby" and is described as "An exhibit celebrating the incredible work of Jack Kirby and his contributions to the pop culture landscape, while remixing his style, forms and ideas to explore themes like Afro-futurism, social justice, representation, and magical realism. It uses the culture of hip-hop as a methodology for creating visual communication."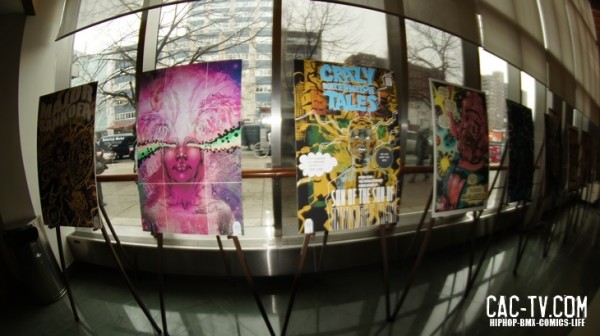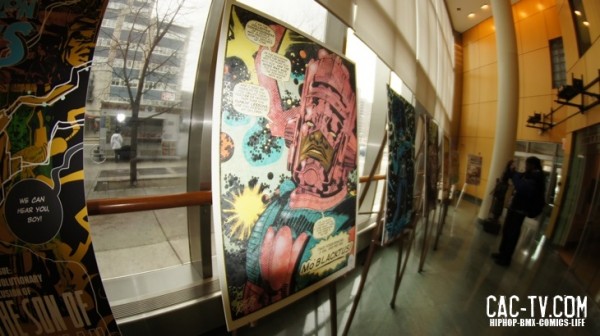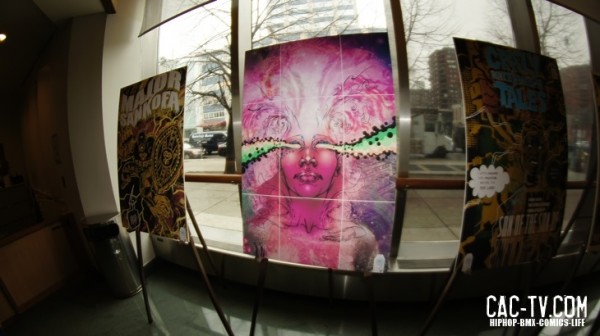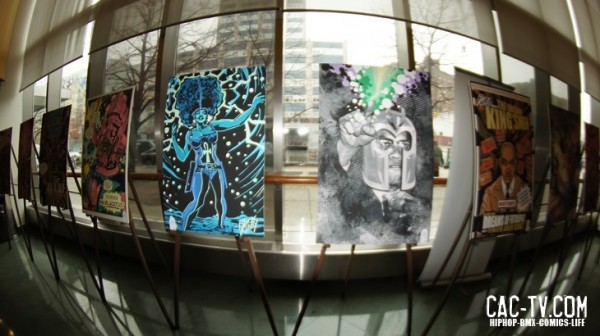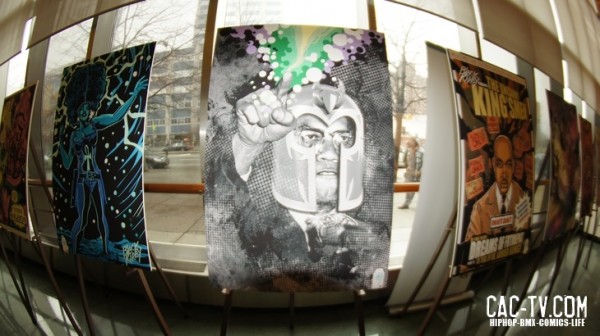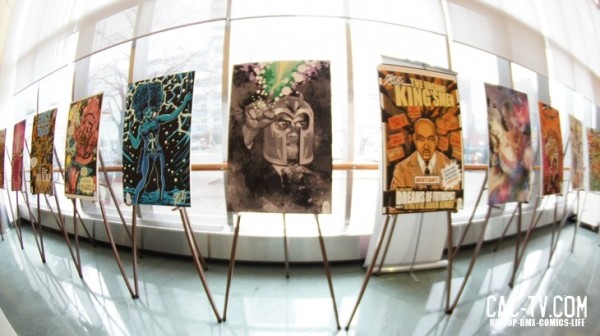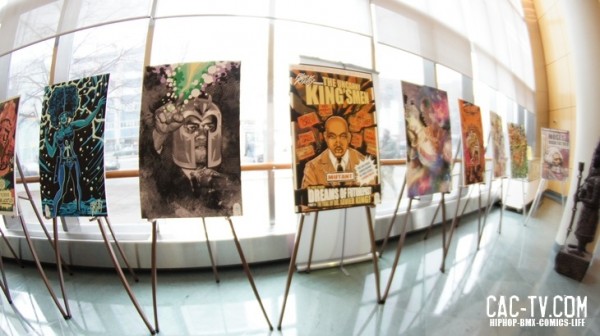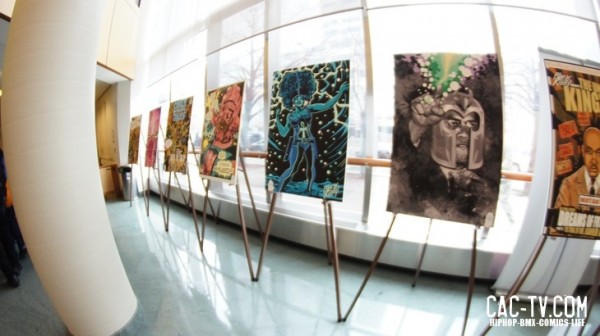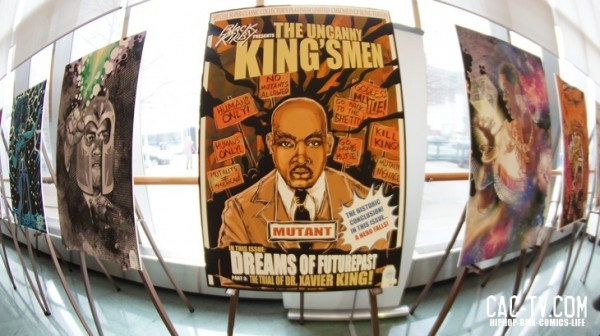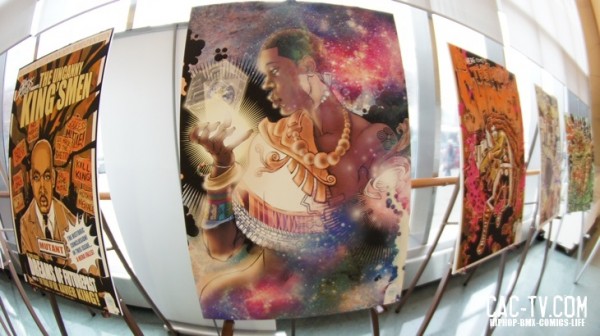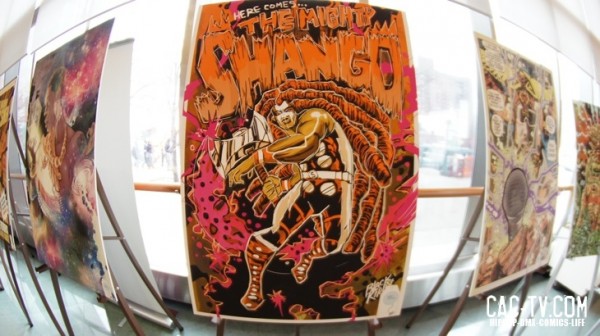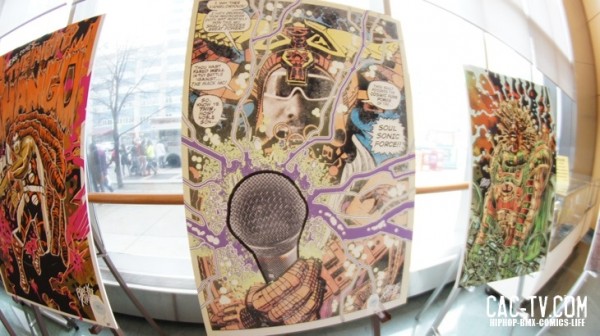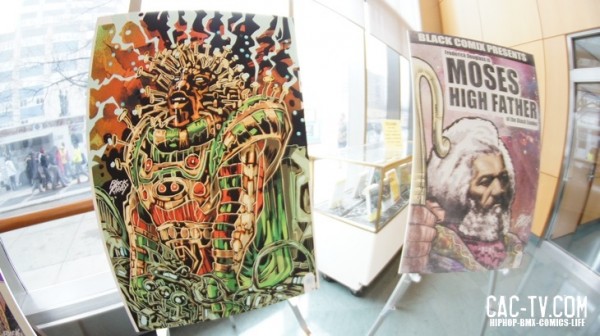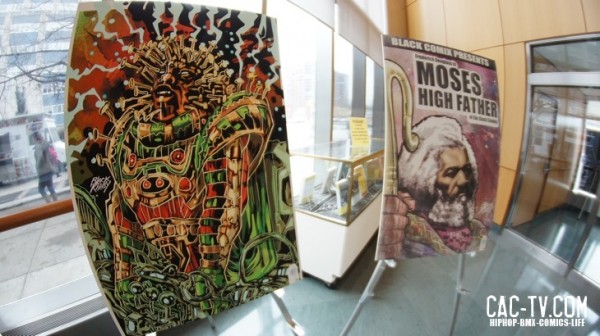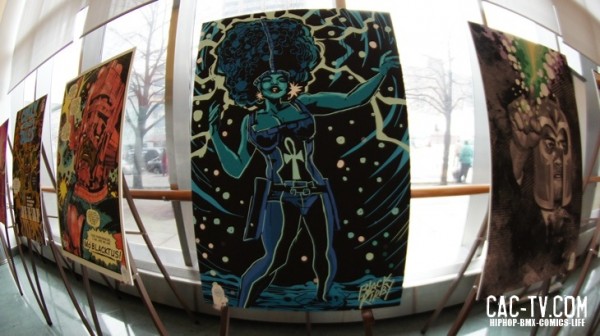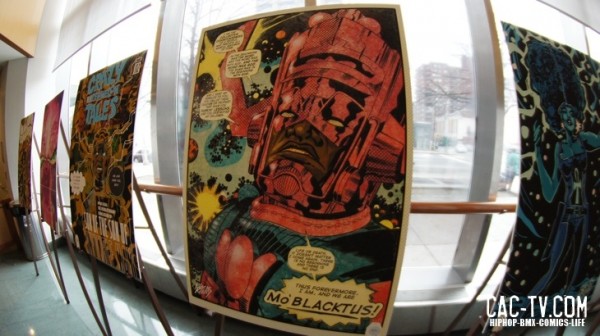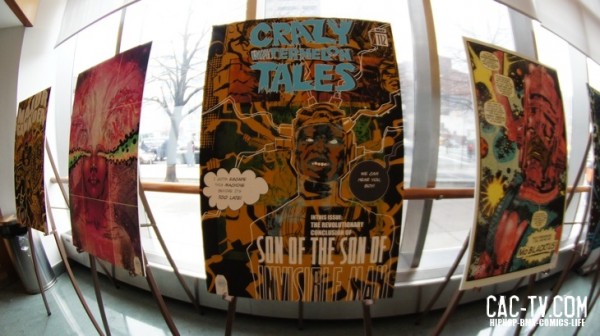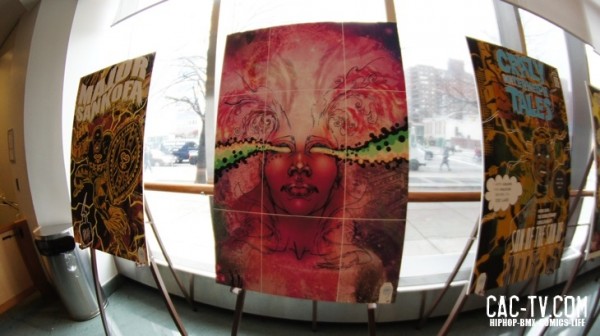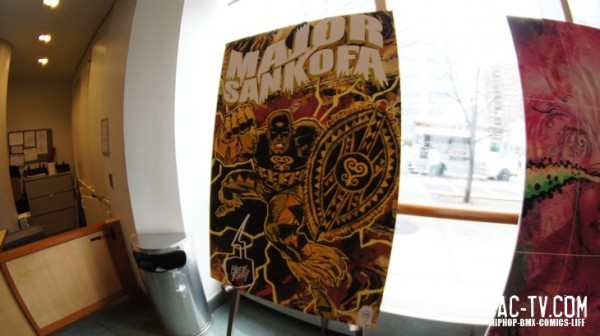 The following two tabs change content below.
Owner/CEO
at
Crazy Al Cayne TV, LLC
Creator of SugarCayne.com, TV Host, Music & TV Producer, BMXer, Underground HipHop Head, Supporter of Comic Book & Designer Toy Creators, Cosplayers, Comedians and unique entrepreneurs.
Latest posts by CrazyAlCayne (see all)