VIDEO: Mullaly Bike Park Walkthrough, Bronx NYC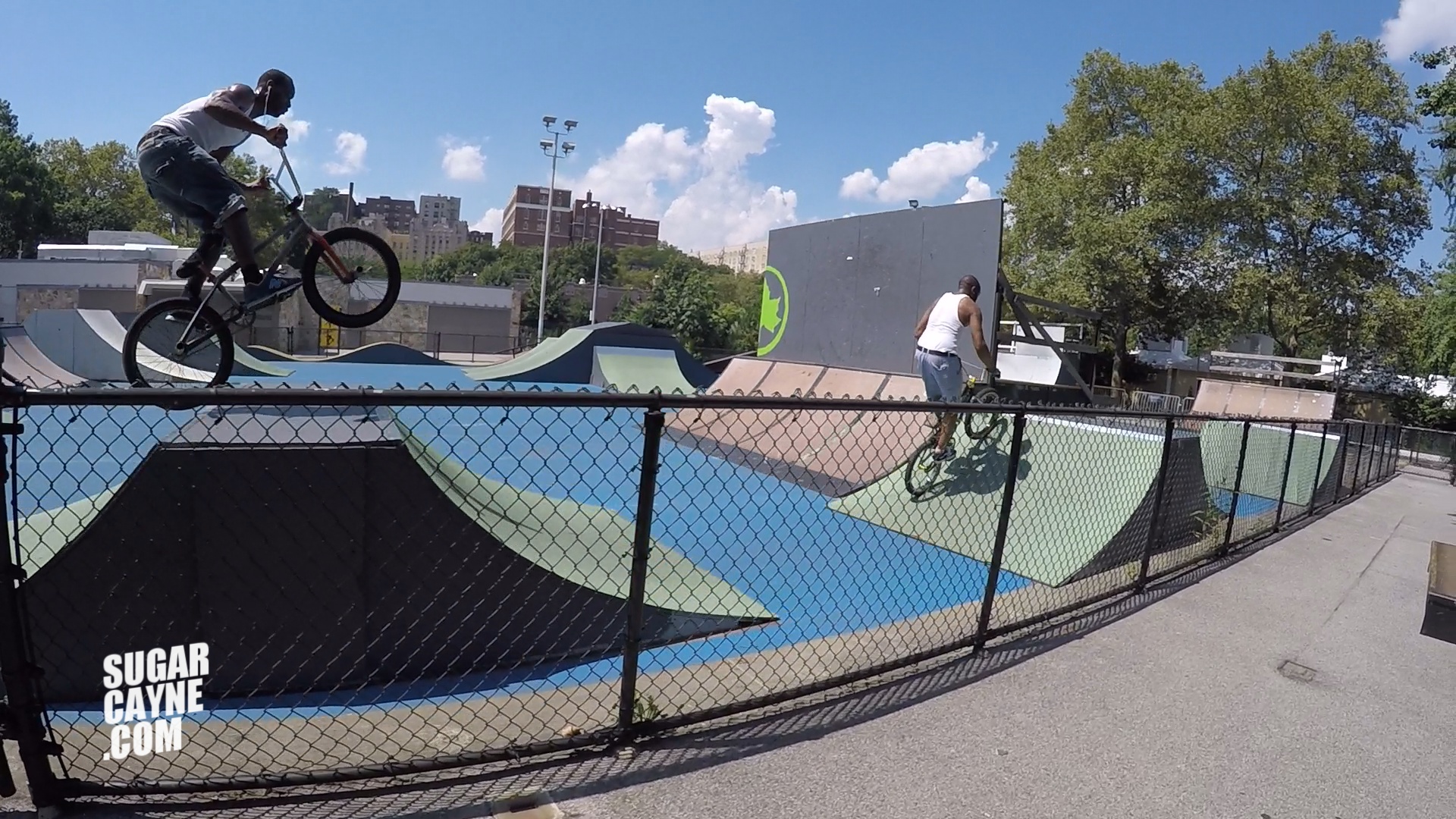 Crazy Al Cayne is back at it with another walkthrough video! This time he takes a tour of Mullaly Bike Park in the Bronx. There's been a lot of cool new ramps and features add to the spot and you definitely need to check it out! Some of the riders featured in the video ar UND Rob, Marv Henry, Haiston, Tah Boogie(BMX Kings), Max, Rambo, Branden Vail and more. Check out the clip!

About Mullaly Bike park:

Mullaly is NYC's Longest Running Ramp Park. It has been home to wheels of all varieties for three decades. In 2012 the rider of the park organized to help bring the park back to i's former glory and help to create a positive place for the youth to be outside, active, and creative.
Red Bull Pump Track Worlds, OKC Photo Gallery
So another stop on the Red Bull Pump Track World Championship qualifier tour is in the books! This time the qualifier makes it's first stop in the USA at the awesome Velosolutions pump track in the OKC Boat House District. Another first is the blue paint job done on the amazing OKC pump track, it looked sick!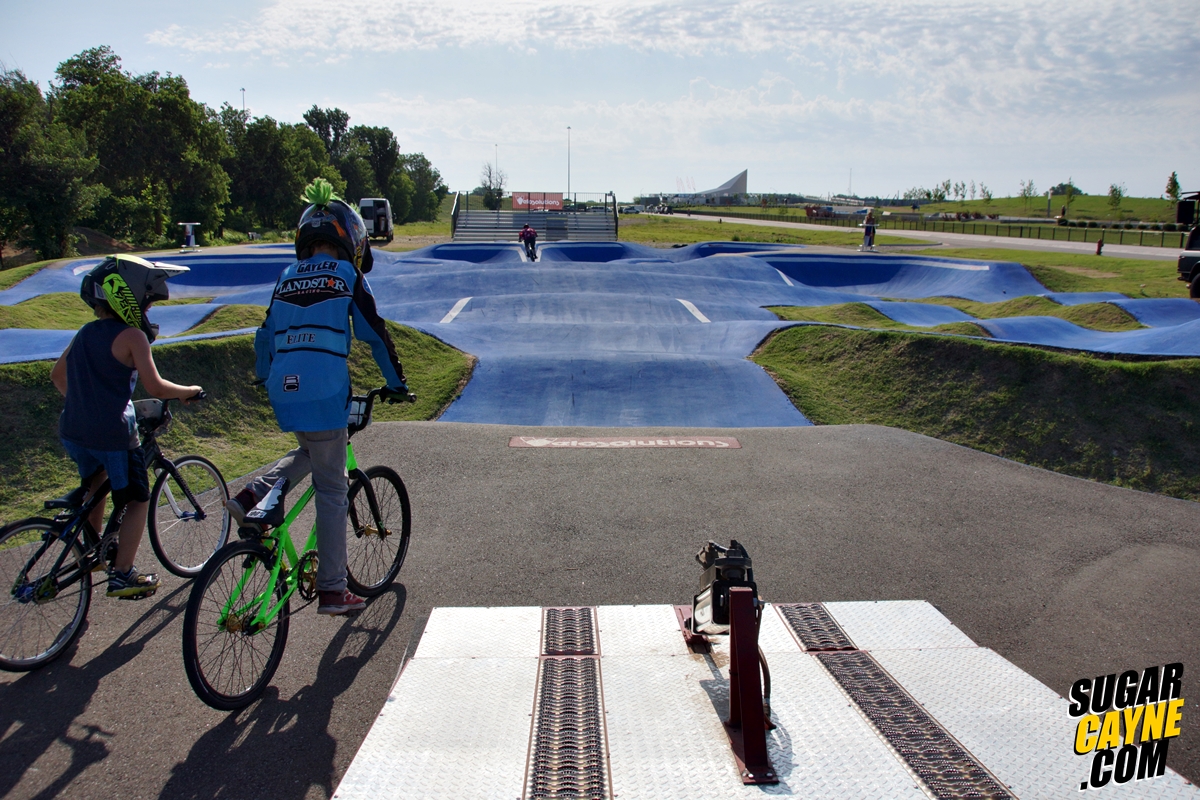 Velosolutions flew me down to the OKC to MC/Host event so you know I had to bring my camera and get some footage of all the fun and action! I also brough down some SCBF prize goodies for the top 4 men and women to take home courtesy of DHDWear, Team Corrosive and FreshPark!
This event brought out some heavy hitters like Tommy Zula, Alec Bob, Jill Kintner, Alaina Henderson, Colin Hudson, Keagan Nelson, David Lieb, Dillon Lemarr, Cory Johnson and many others.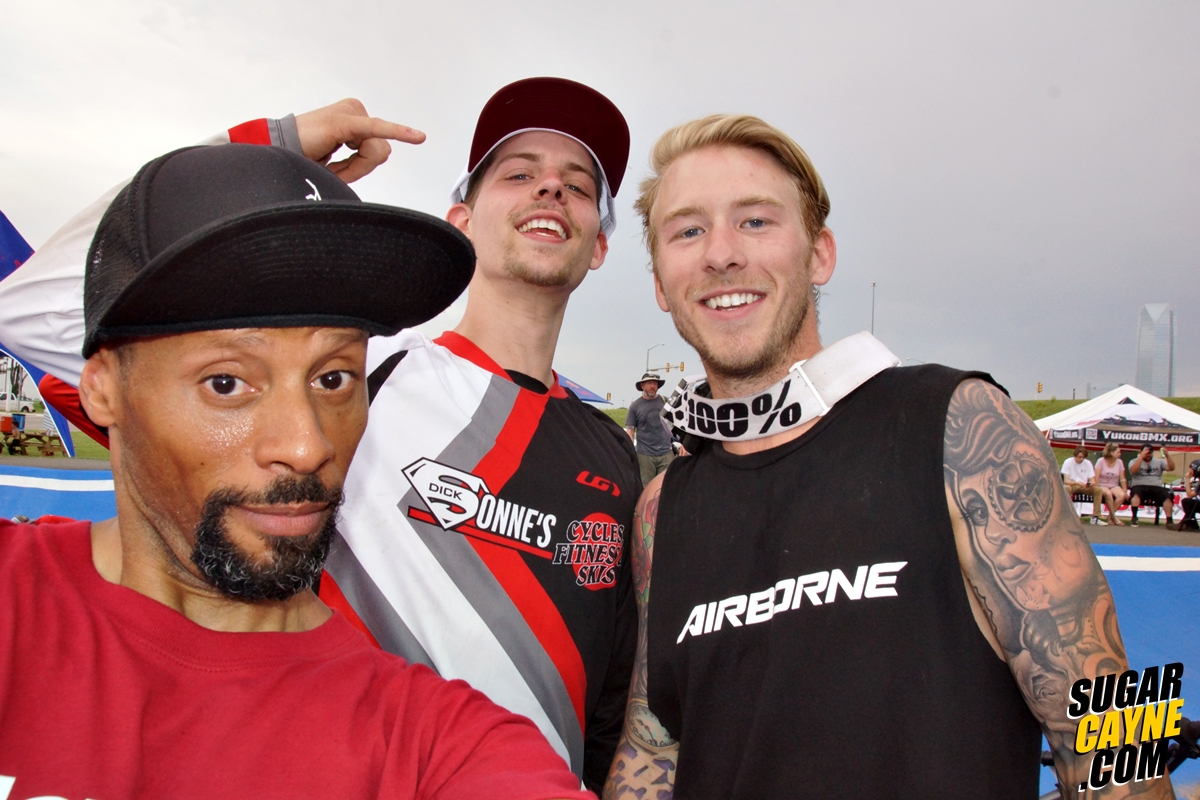 It was great to see Keagan, Tommy, Alana and Alec out there shredding, we go way back! It was like a little BMX fam reunion! Steven Penland and Brian Streiby came out to get busy at the event!!! Now I haven't seen them since the NBL days, it was an awesome surprise!
The vibes were awesome! All the people who work and run the OKC Boat House District/River Sports OKC facility were really nice as well as the all the OKC locals. I definitely made some new friends in OKC!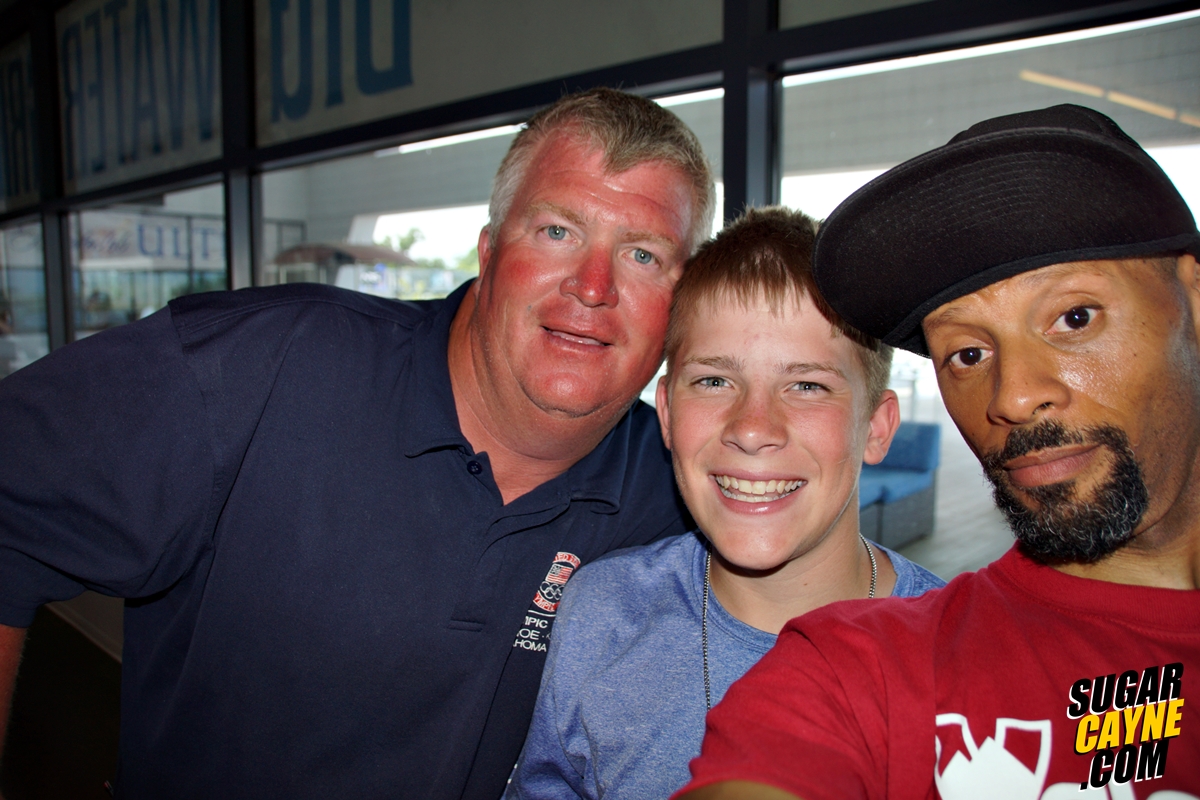 The action was great but when the 1/4, semis and mains went down it got crazy!! Super exciting head to head racing action went. This was definitely one of the best events of the year so far!
RESULTS: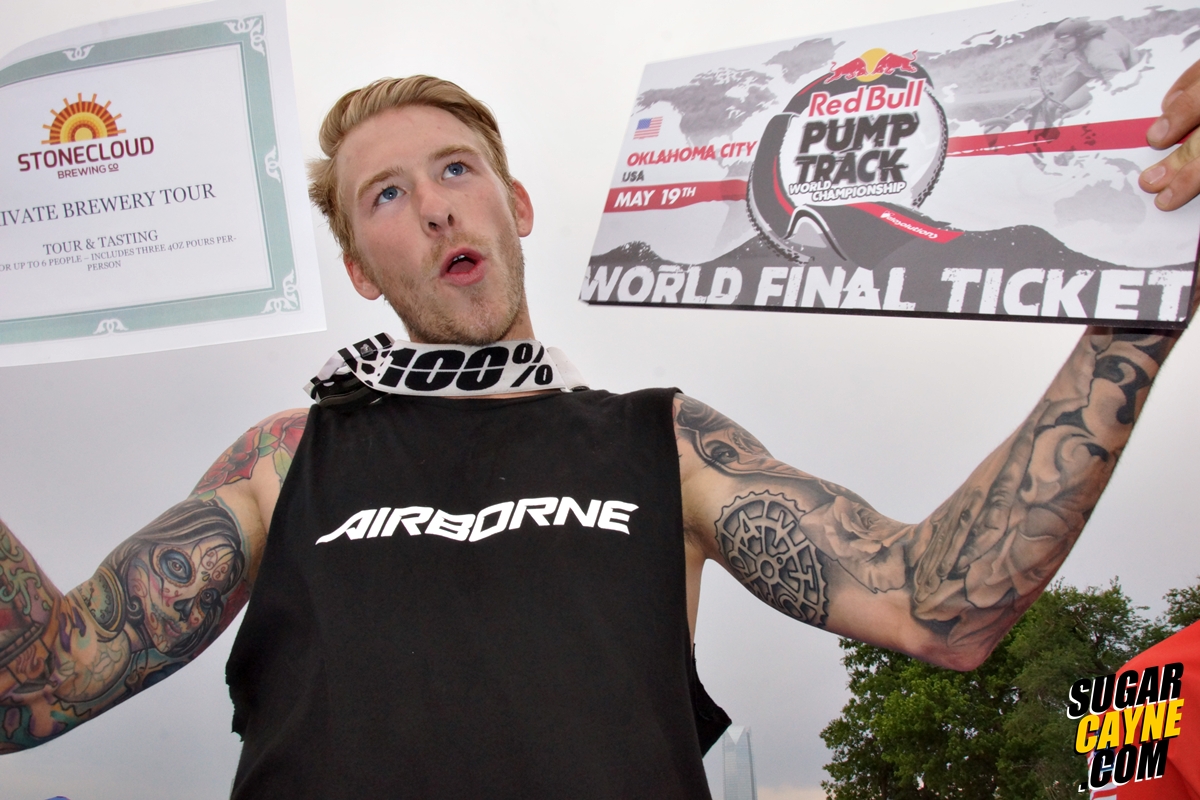 MEN:
Tommy Zula
1st place – USA
Keagan Nelson
2nd place – USA
Alec Bob
3rd place – USA
Collin Hudson
4th place – USA
WOMEN: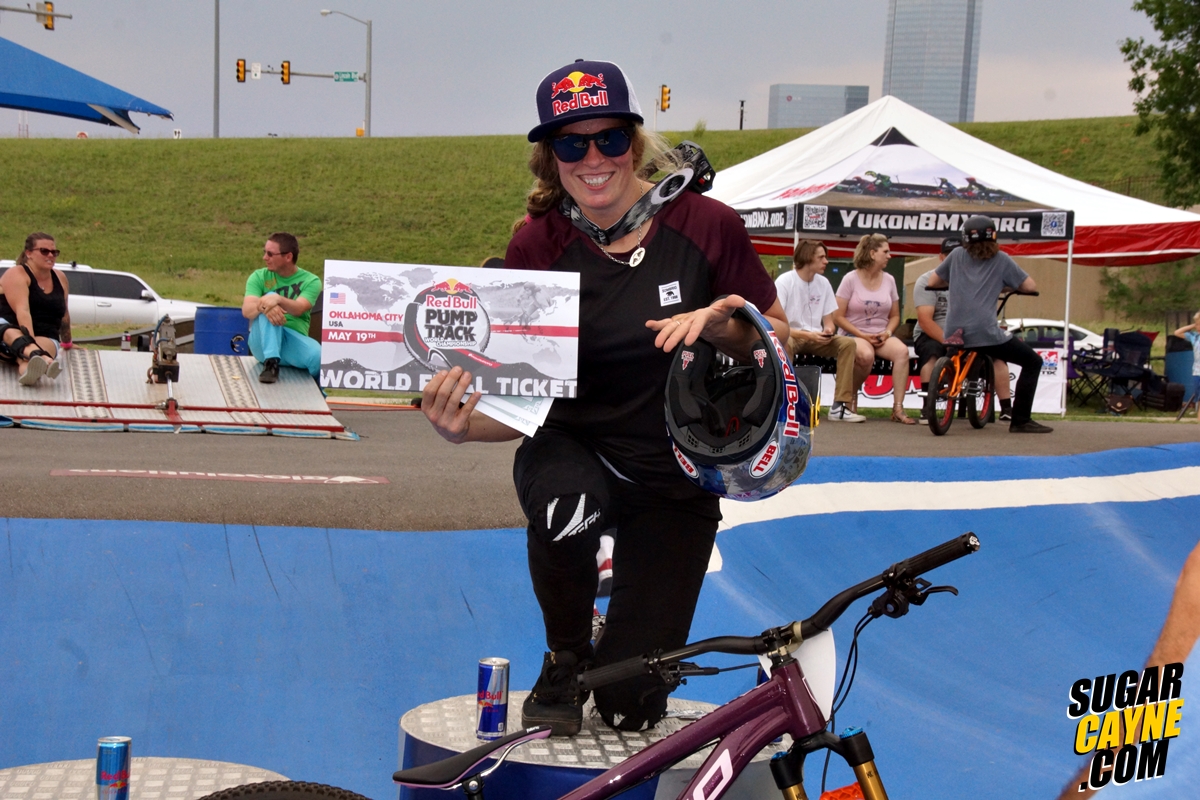 Jill Kintner
1st place – USA
Alaina Henderson
2nd place – USA
Christina Gayler
3rd place – USA
Sally Merriman
4th place – USA
To see the full results list and see even more photos CLICK HERE
There are only two more qualifiers left in North America.
May26th Leavenworth WA CLICK HERE to Pre Reg
August 4th Nanaimo Canada CLICK HERE to Pre Reg
(Exclusive) 2019 Mongoose Title – Elite Series – BMX Racing Complete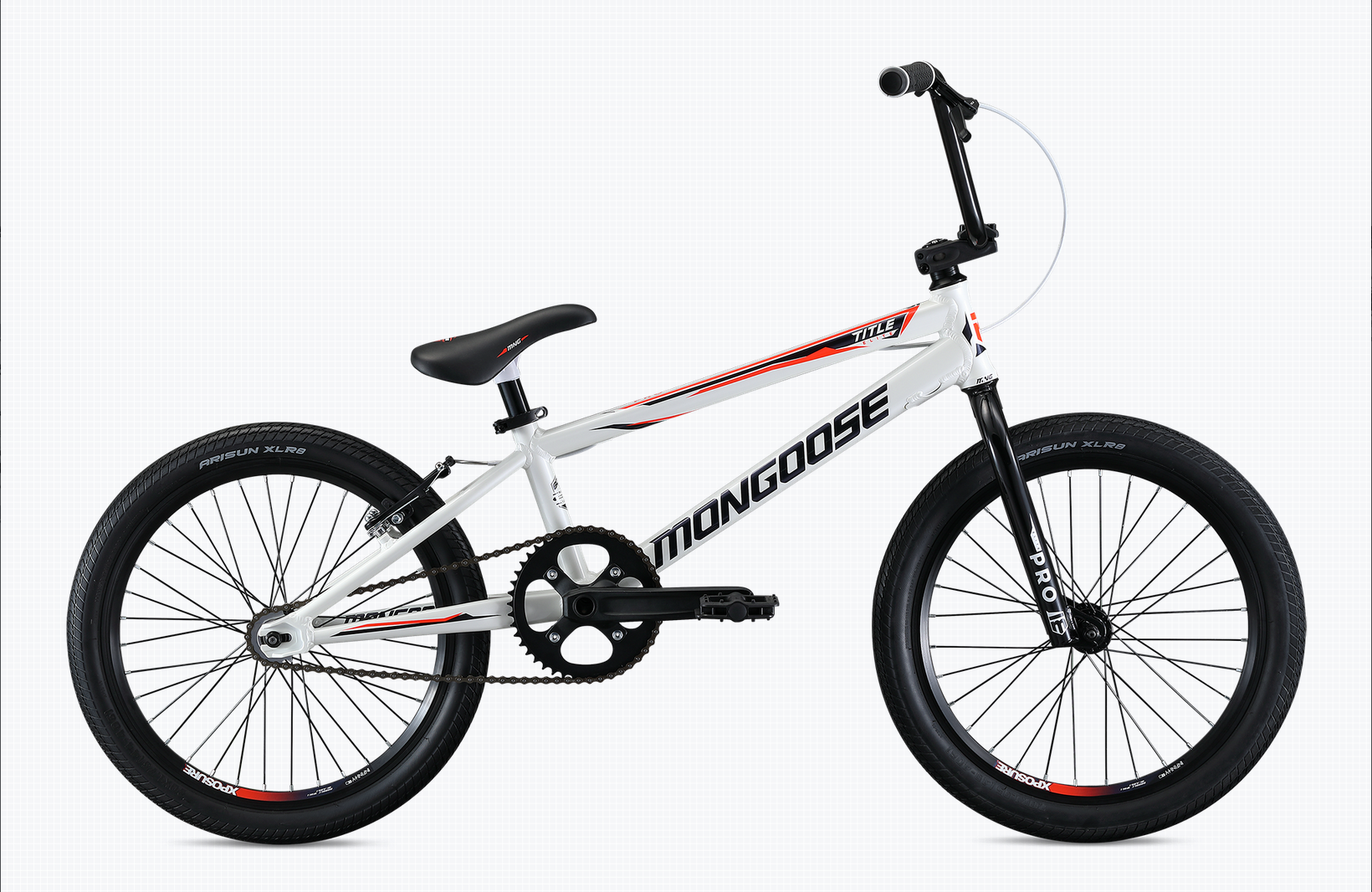 Legendary BMX Brand Mongoose had a successful and much talked about return to the BMX Racing scene with their super affordable "Title" complete series and now they're taking it a step further with the 2019 Title ELITE! The Title Elite takes the already awesome Title frame and upgrades it to elite level BMX racing quality. The stock parts also get a nice upgrade, Here's what we know so far…
1. The Title Elite will be coming in 3 sizes:
-Pro (20.75)
-Pro XL (21.26)
-Pro XXL (21.73)
2. The will only be available as completes
3. The Chainstay length with be a tad longer than the original title at 14.33
4. The bars and forks will be chromo on the Elite
5. The new cranks will be 2 piece this time and they will also be chromo
6. New extruded tubing is used on the frame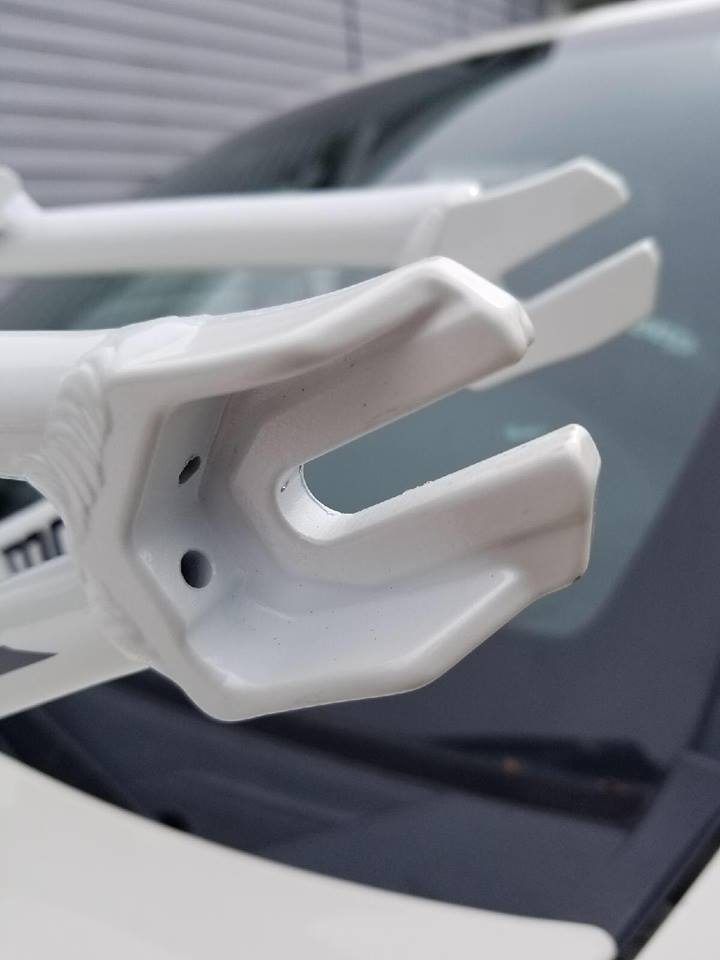 7. The dropouts get upgraded to the beefed 3d style for increased stiffness
8. BB86 Bottom Bracket
9. Flaired out seat tube
10. New colorway, White with orange and black decals
11. Price $450
12. Sealed cassette and sealed front hubs
13. Lock-on grips
Pretty awesome!!
You should be seeing the La Revolution Cafe team riders shredding the BMX racing tracks on the Title Elite really soon! Be sure to follow them on Facebook
We're super excited to see the Goose getting more involved in the BMX racing scene and we look forward to seeing these new Title Elites on the tracks this summer!
Now the previous Title line will still be available but for 2019 they will be getting the updated race decals and will be available in Blue. Wait a min. The last time we saw a Blue Mongoose racing bike was on the legendary, first generation Solution. Could the new blue colorway be a little tribute to the Solution?? OH SNAP!!
Red Bull Pump Track World Championship – Lesotho Qualifier Recap Video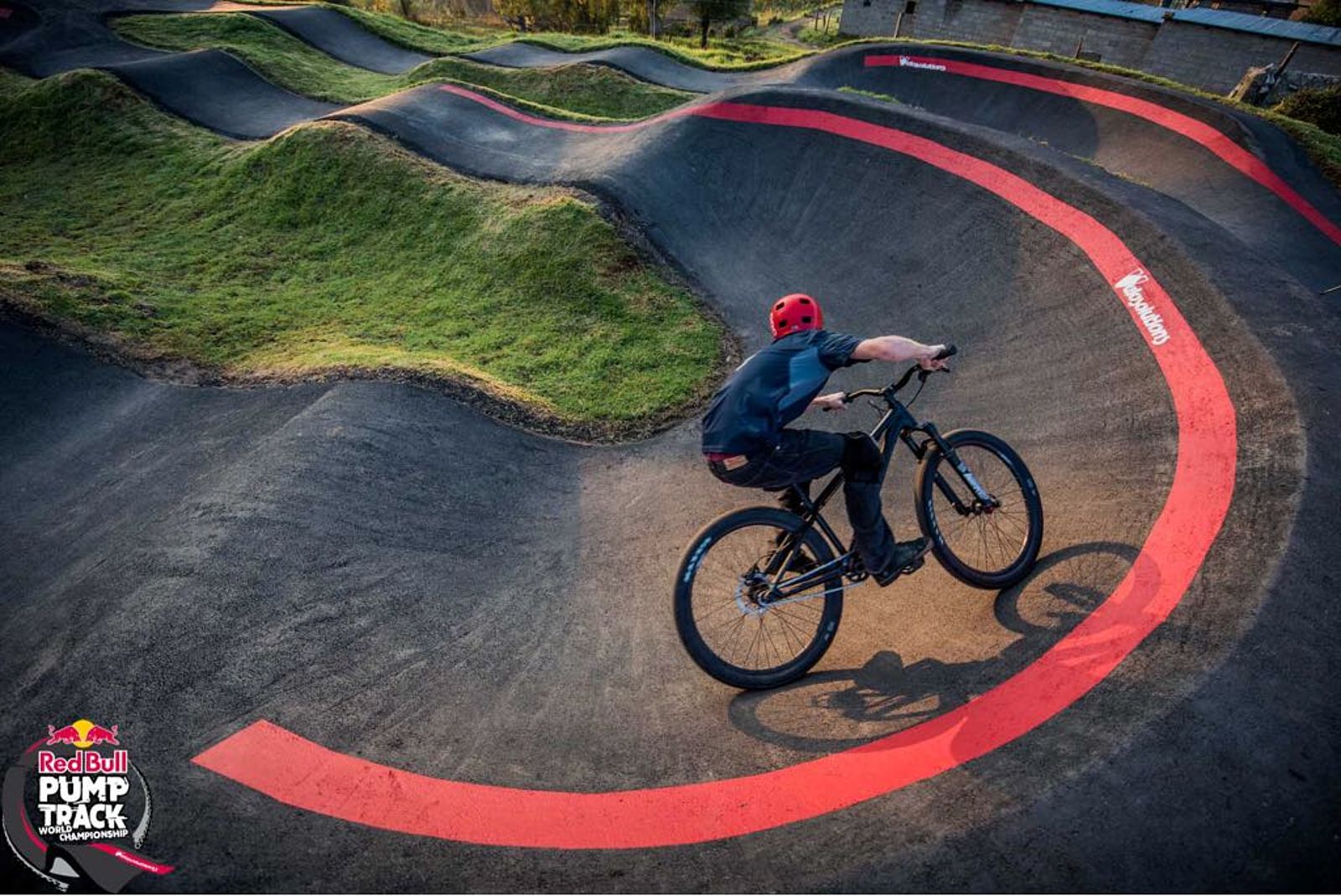 The Red Bull Pump Track World Championship continues it's qualifier series at the amazing Velosolutions pumptrack in Roma, Lesotho in Africa. The Lesotho pumptrack is the home of the first ever #PumpForPeace project from Velosolutions.
Results:
Cameron Wright
1st place – Australia
Oliver Jones
2nd place – South Africa
Dylan Williams
3rd place – South Africa
Brandon de Bruyn
4th place – South Africa
"When the Red Bull Pump Track World Championship was conceived our goal was to ensure that even the most remote communities could have their chance at being a world champion. Take a look at the impact #pumpforpeace has had in Roma, Lesotho one year on."
About PumpForPeace:
"#pumpforpeace is a global initiative from Velosolutions, building pump tracks in underprivileged communities, focused on making cycling and action sports more accessible than ever before. No matter your race, gender or religion, cycling has the power to unite communities around the world, #pumpforpeace was founded on this belief and that by making the sport more accessible we can help promote a more tolerant future."
CLICK HERE to see the full results and more photos.