Chrome Familia, Matt Reyes Welcome Edit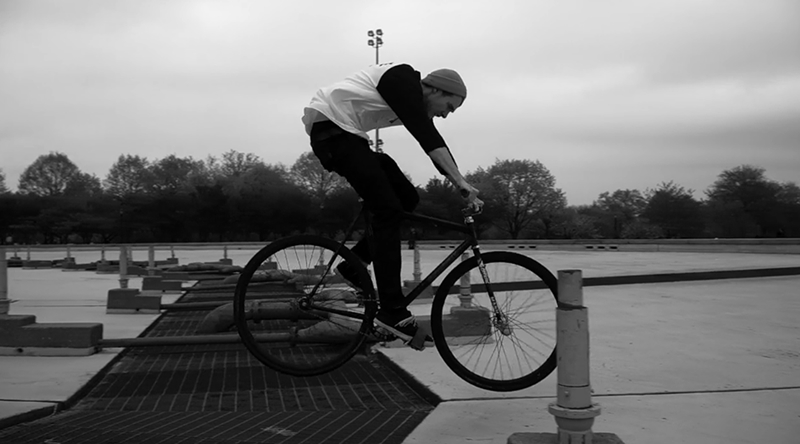 Matt "Slumworm" Reyes, super rad Fixed Gear Freestyle Rider/photographer/film maker and the master mind behind Wheeltalk Fixed recently picked up a sponsorship with Chrome Industries!! In celebration of his addition to crew, Chrome released this dope edit with Matt shredding around Flushing Meadow Park in Queens NY. We've been following Matt for a while now and we're super excited for him!!
Song: HYPERLATINO – Life Extension
Video shot by: Dan Wolfe

Raleigh Nelson Vails Inspired "Teaba", Frame Art By Zephyr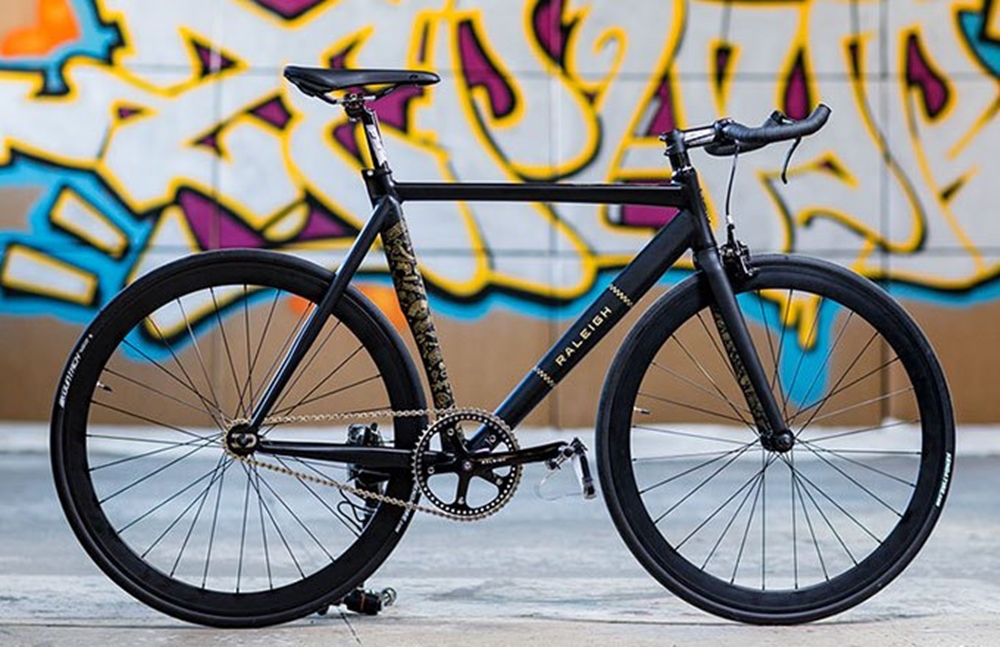 We're loving this new Nelson Vails inspired  fixed gear/single speed complete called "Teaba" by Raleigh.
PRESS RELEASE
"Designed for street riding and track racing, the Teaba is a fixed gear single speed steel bike with higher-end componentry for serious riders. This bike boasts a lightweight alloy frame, carbon fork, FSA stem and seat post, and fixed free capabilities (to run as a single speed or fixed gear), as well as removable brake hardware/cable guides for a clean, finished look. The Teaba comes with bullhorn pursuit bars and toe clips (for legal racing), an extra set of riser bars to swap out for riding around town, and extra brake levers and grips."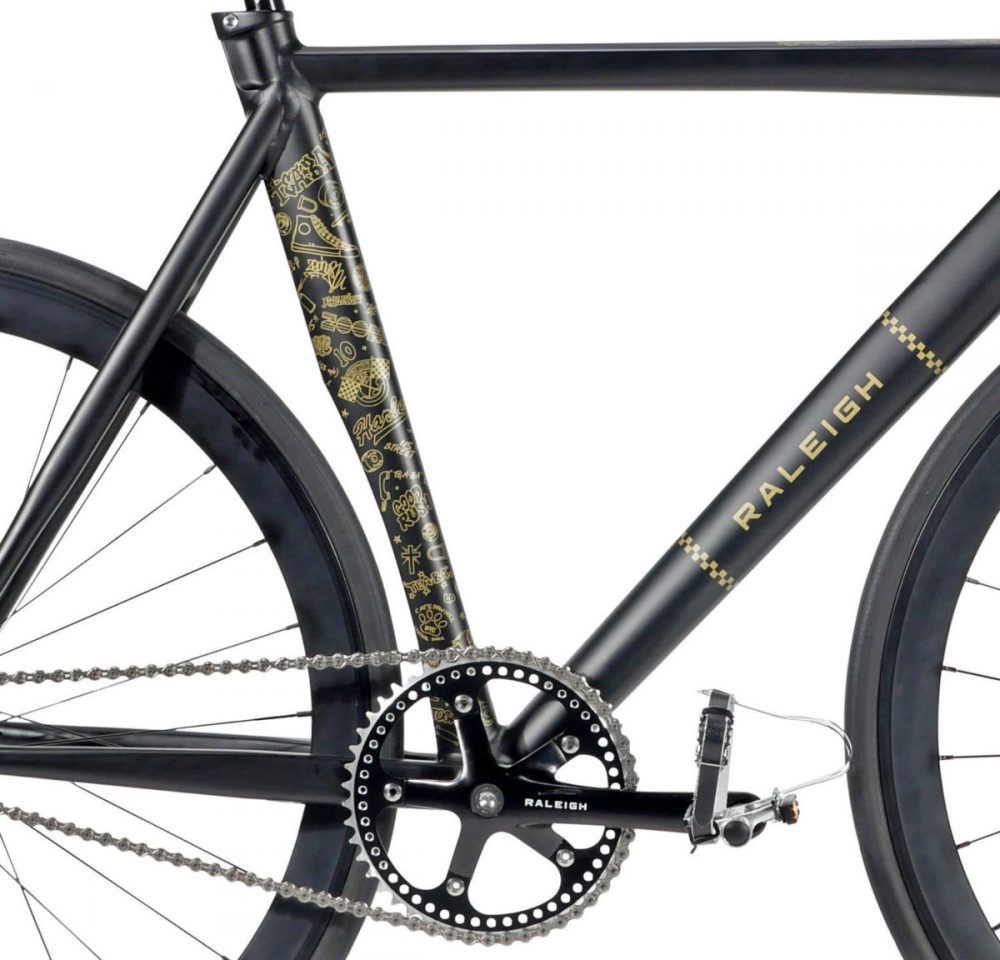 "The Teaba was inspired by Nelson Vails—the first African-American cyclist to win an Olympic Medal in cycling. Created by Raleigh in collaboration with Nelson and his best friend, famous graffiti artist, Zephyr, the Teaba's story actually takes place before Nelson's Olympic days when he rode fixed gear bikes as a messenger in NYC."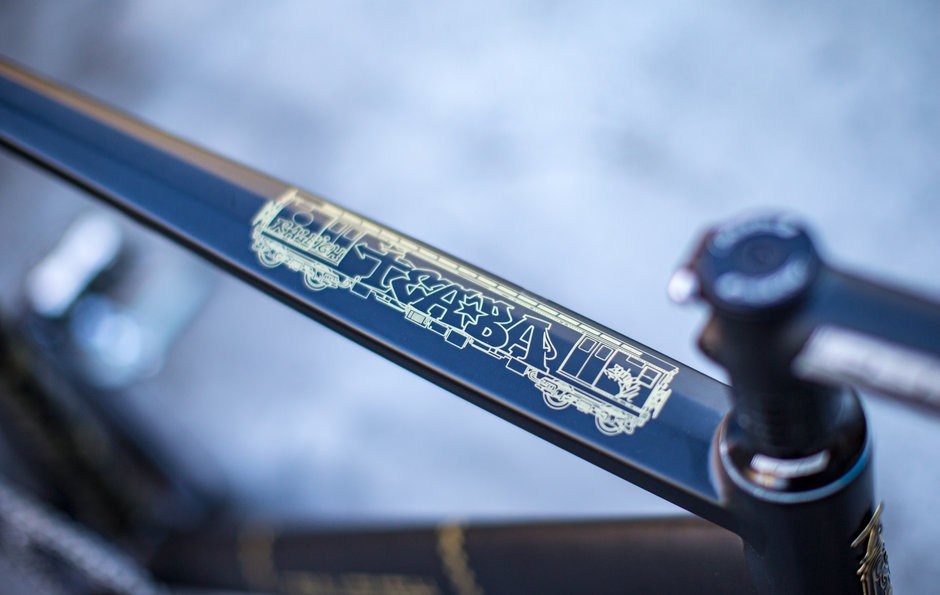 "The frame features unique top tube art and meaningful original illustrations by Zephyr including Nelson's signature Converse Chuck Taylor Hi Tops, an iconic dime (what Nelson used to call his messenger service for the location of his next job), the flags of the Checkered Cab (onto which Nelson grabbed bumpers to catch rides), the notorious TOGA bike shop (where messengers hung out), and Cat's Paw Hill in Central Park (where Nelson and the crew met to ride and skate), among others."
Below is a series of video Raleigh produced featuring Nelson Vails and Zephr talking about the Teba and their early days in NYC

Calvin Valentine "Glen Robinson" Instrumental Video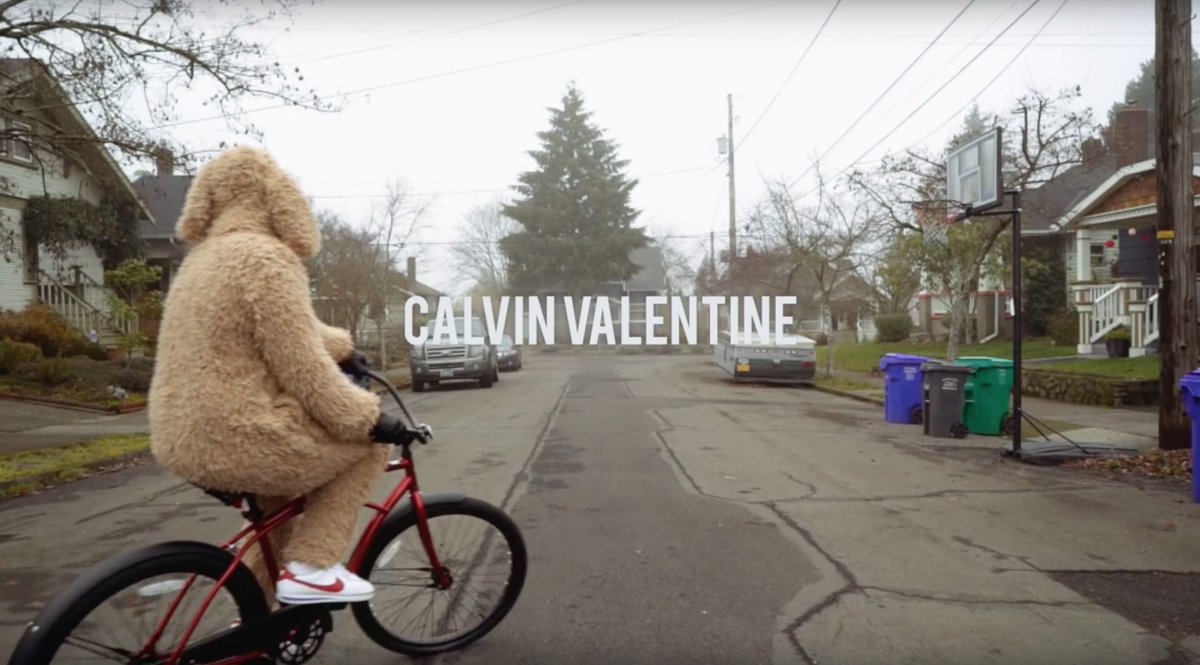 Mello Music Group producer Calvin Valentine dropped some visuals for his latest instrumental called "Glen Robinson"! The video features Calvin riding around on a Huffy beach cruiser dressed up in a dog costume just cruising around kicking over garbage cans and peeing on fire hydrants lol!  We get a little HipHop, Bike Life and Cosplay all in on video, Nice!! lol 😉
"The new track is from Calvin Valentine's upcoming instrumental album "Plush Seats" which heralds Valentine's arrival as one of the most formidable and versatile producers of his generation. Of course, this isn't his first rodeo. By his mid-20s, the precocious producer had already racked up a resume that could pass any certification exam, featuring collaborations with De La Soul, Nas, Bun B, Boogie, Juicy J, Illa J, Planet Asia, Fat Tony, and Devin The Dude." ~Mello Music Group
"Glen Robinson" is featured on Calvin's upcoming beat tape "Plush Seats" which is dropping on March 9th
ABout Plush Seats:
Plush Seats. Recline for a minute, spark a spliff, and savor the cozy luxury. Enjoy the foggy velvet majesty summoned by the new beat tape from the LA-by-way of Oregon singer, rapper, and producer known as Calvin Valentine.
In theory, these are merely instrumentals, but each is a self-contained narcotic universe. Novel strains invented from the finest hybrids of past and present. The genre tag on your iTunes reads "Bong Rips," and conceivably, this is the chill soundtrack to the weed dispensary in your heart, mind, and favorite herbal habitat. You can detect the DNA of past originators, J Dilla and Madlib, Kanye West and The Heatmakerz, but it's more than just tapping into the best of this millennium. Valentine drills into the atavistic soul that made their beats so cold. A brilliant new recipe for donuts, another panacea to be hawked at the medicine show.
Check out some more beats from the album below
Directed/Edited by Tim Slew (Sound Lapse Media)
A Peek At The 2019 SE Bikes Dirt Jumper "Prototype" (4 Photos)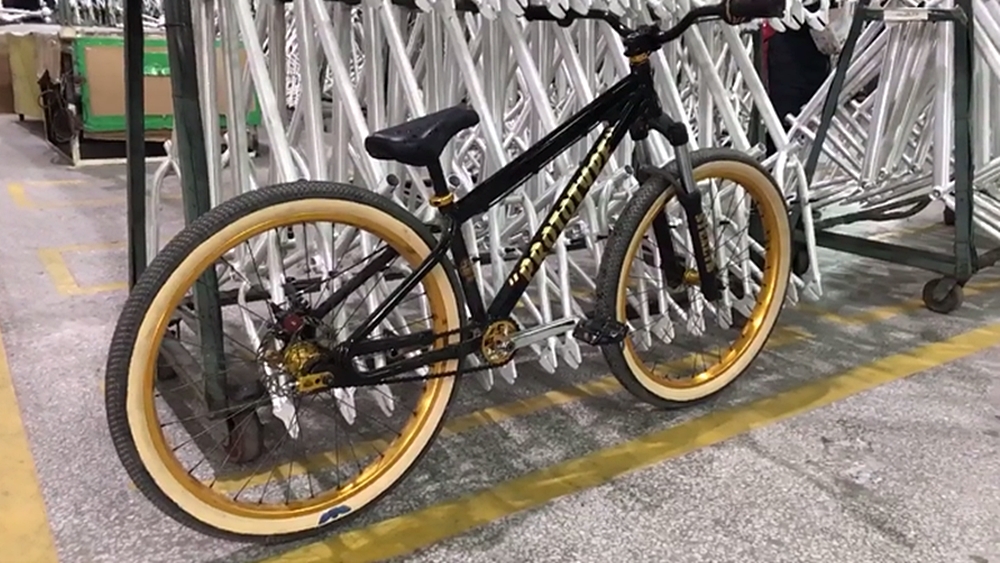 Yo!! SE Bikes is putting out BMX products like as much as the top sneaker brands be putting out kicks!!! The company's brand manager and mad scientist Todd Lyons has yet again made another "Prototype" complete but this time it's not a "BMX" bike. This time Todd is working on a MTB Dirt Jumper complete!! That's right SE Bikes is looking to invade the mountains with 2019 DJ! Right now it's in the early stages of development so he's calling it a "prototype".
The frame is based on the PK Ripper frame style. The frame also features a Perry Kramer gusset style, floval top and down tube, old school lock nut 1-1/8th thread-less head set spacer, tapered head tube, Top Secret suspension forks, 3/8th axle to keep tee price down, Vee Tire, available late summer early fall, odi grips, pivitol seat & seat post, SE seat clamp, SE cranks and disc brakes. The frame also features the PK loop tail design. So basically it IS a BMX bike. MTB bikes especially dirt jumpers are basically BMX bikes with suspension but that's a conversation for another time 😉
In the video above Todd goes in to great detail about the features on the bike. It's still at the early stages of development so everything is subject to change but it's look really good so far! We really love what Todd Lyons and SE Bikes are doing. Their work is not only helping to grow BMX (And its offsprings 😉 ) but it's also inspiring. Salute to them!!!
Follow SeBikes.com for the latest news