VIDEO: PixlPlay Camera At Toy Fair NY
This cool device makes Your Smart Phone A Fun Camera For Kids…..and big kids 😉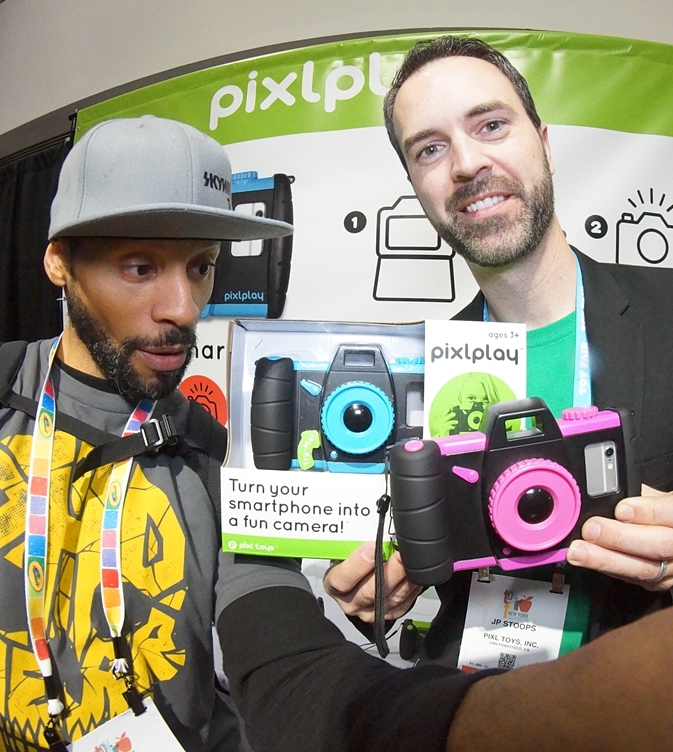 On my last day at Toy Fair NY, I was planning to just take photos but I came across the PixlPlay booth and had to record some video again!!
PixlPlay is an encasement for your smart phone that turns it into a fun camera for kids….and big kids too 😉 The design is inspired by the classic 35mm camera design and it makes it really easy for kids to enjoy the power of smartphones without risking damage to your device.
It works really easy. All you have to do is place your Apple or Android device into Pixlplay to take photos and create fun effects with the included activities and app. Pixlplay protects your device and encourages active and creativity play through photography! My favorite part about it is you can control the shutter/take pictures via the shutter button which is just like using a regular camera to take photos.
JP the creator/CEO and Founder of Pixl Toys Inc. hooked me up with a quick demo of the Pixlplay!! He also did a drop for the site!! Check out the video below!
Pixlplay works with most standard size smartphones including:
iPhone 7, 6s, 6, 5, SE, 5s, 5c, 4, 4s and iPod Touch
Most Android phones including Samsung S7, S6, S5, Google Pixel (See FAQs for full list)
Comparable sized smartphones with a maximum dimensions of 5.59 x 2.95 x 0.374 inches (142 x 75 x 9.5 mm)
For more details visit the PixlPlay Kickstarter page!!
Hyper Toy Co. – Bikes, R/C's, Ride-On's And More At Toy Fair NY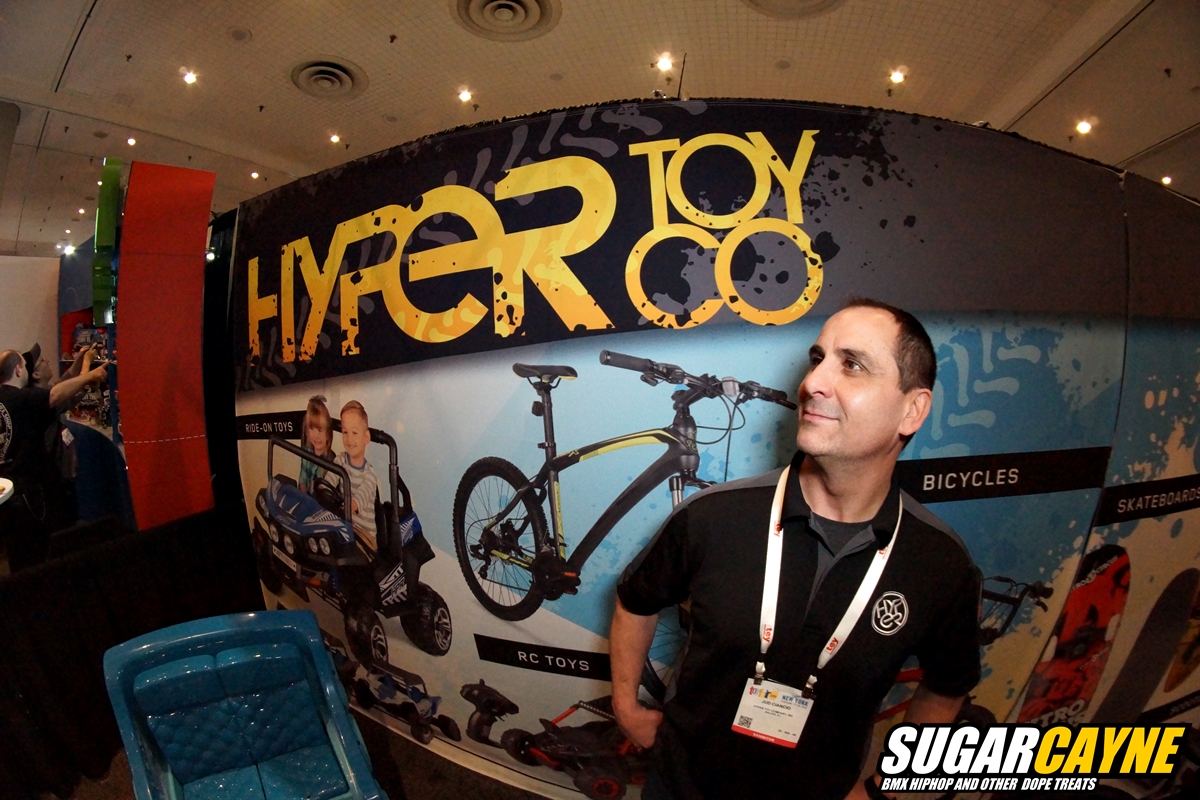 For the first time ever Hyper Toy Co. setup shop at The North American International Toy Fair  in New York City!
As most of you may already know, Hyper is known for their high end BMX racing frames and freestyle frames (High end MTB frames coming soon) under the Hyper Bicycles Brand. Hyper is also known for their full range of entry level BMX, casual bicycles and Nitro Circus branded goodies through their retail partners, Walmart, Target and Sam's Club. But what most of you may not know is Hyper has been making Ride-On toys like the Yamaha Raptor Ride-on for 10 years!!
Now with the addition of their new Yamaha R/C cars, scooters and skateboards, Hyper is making the move to put all their products under the Hyper Toy Co. brand!
I caught up with Hyper Brand manager and good friend Jud Ciancio who talked about the new branding direction. He also gave me the run down of the products Hyper is coming with this year like their carbon (full carbon frame) MTB complete which will be available at Walmart for $399. The awesome Mission 1 high end BMX racing frame gets an upgrade and will be called Mission 2. The high end MTB dirt jumper is getting a lot closer to being released and a lot more!!
I didn't know Hyper was going to be at Toy Fair so it was definitely a pleasant surprise!!  Jud has been supporting me as a rider and event promoter for years and it's awesome to see the growth of the brand over the years. It's looking like this year is gonna be the best one yet!!
Visit Hyper Toy Co. to find out more info.
Visit HyperBicycles.com for more info on the high end products
RAIN OF TLALOC custom Bambaboss figure by Ink Visuals!
The mastermind behind the amazing creations of Ink Visuals Rob Ramirez recently dropped this piece called "Rain Of TLALOC" and it's sick! Rob took a diy Bambaboss by 3A and hand painted with Swarovski Crystals. He also laced it with Swarovski Crystals.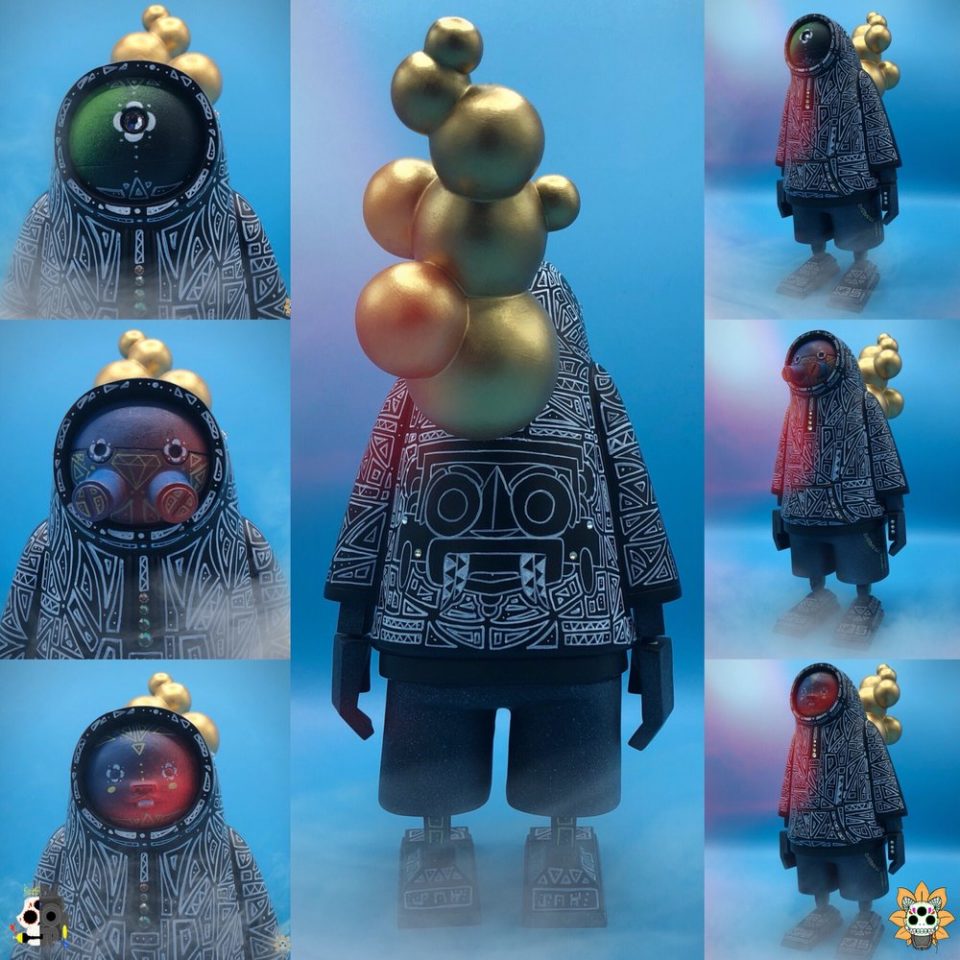 Each of my customs have 3 crystals in a row to represent passed loved ones. ~Rob Ramirez
About TLALOC
"As supreme god of the rain, Tlaloc was also a god of earthly fertility and of water. He was widely worshipped as a beneficent giver of life and sustenance to the urban jungle."
Martian Toys x Quiccs x Gorgocho – UKIUK Vinyl Figure Collabo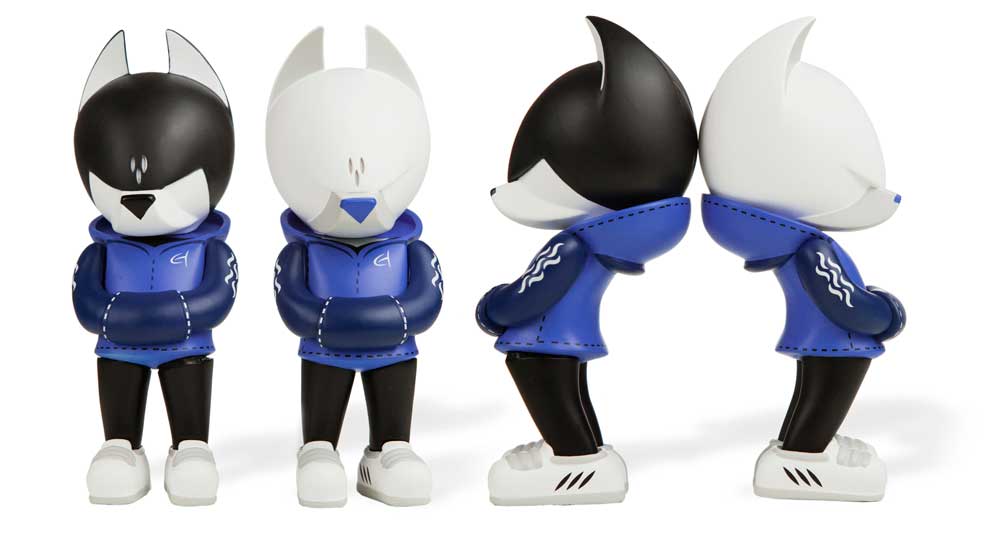 The folks at Martian Toys announced its world premier of UKIUK by Gorgocho!! The new vinyl figure will launch at at Toycon UK 2018 which goes down on April 7th and 8th. "Ukiuk" is Gorgocho's first production vinyl figure and we're diggin it!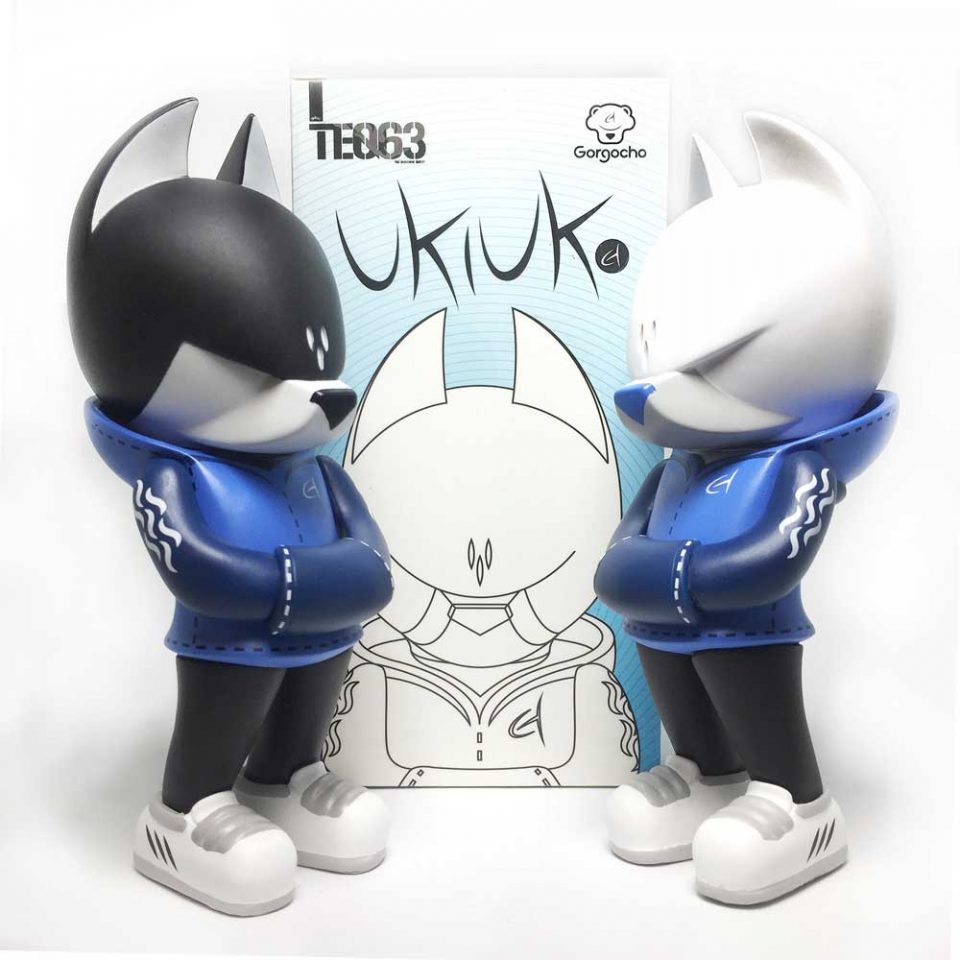 Gorgocho (Charles Rodriguez)teamed up with Martian Toys and Quiccs Maiquez and created this dope figure by simply swapping out the head of popular TEQ63 Vinyl body and replacing it with his "UKIUK" head . The end result is Fire!!