"MF Duff", MF Doom Figure By Trap Toys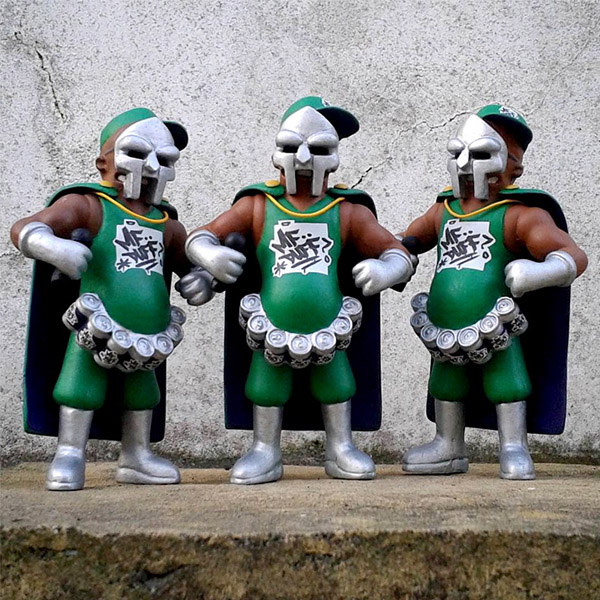 We love HipHop inspired toy figures and Trap Toys is always creating some cool treats. One of our favorites is their "MF DuFF" character. It's inspired by Duffman and MF Doom! Duffman is the mascot and spokesman for the Duff Beer company on The Simpsons cartoon. MF Doom is a legendary Underground HipHop artist that every real HipHop head should already know about.
"MF Duff" takes Doom and makes him the new Mascot for Duff beer. Inspired by his classic "All Caps" music video, DOOM is up dressed in a green tank top with green shorts. The green hat and green cape are inspired by both the "All Caps" Doom and Duffman's cap and cape. The gloves, boots and beer can belt are also taken from Duffmans costume.
Not only is the figure a collectible but the packaging is also a dope collectible with it's Simpsons inspired art style. We love the gust appearance of Quasimoto on the back cover.
This piece is done in Collaboration with Bnardartwork. Also featuring artwork by 45rpm, Worthy Enemies, Dan Evans & Richt.
MF DUFF is a limited edition of only 100 plus 30 'Duffman' colorway variants.
Find out more on TrapToys.com

Y.F.N.D.D. – Soviet – Boom Bap HipHop Instrumentals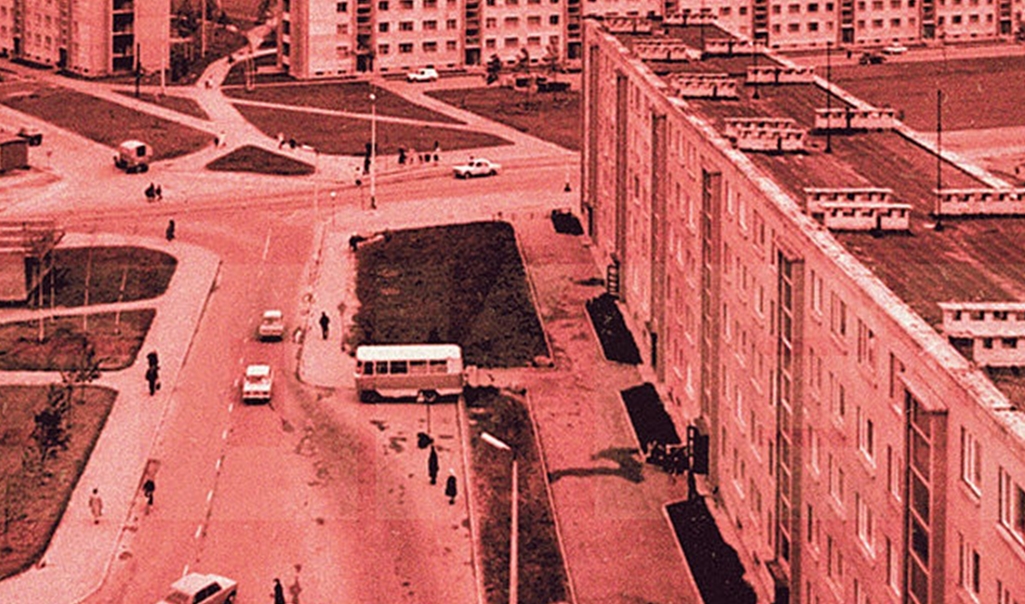 Sydney, Australia producer Y.F.N.D.D. of O-Nei-Ric Tapes dropped 10 boom bap HipHop instrumental gems on "Soviet"! All the beats on this joint are thick, dirty and make you want to snap ya neck! Y.F.N.D.D. has some interesting sounds and tunes on this project. It's definitely something the real underground HipHop head! This Is HIPHOP!!
Check out more selections from O-Nei-Ric Tapes on Facebook
Listen to more tunes by Y.F.N.D.D on Soundcloud

Konducta Beats – Born To Life – #HipHop Instrumental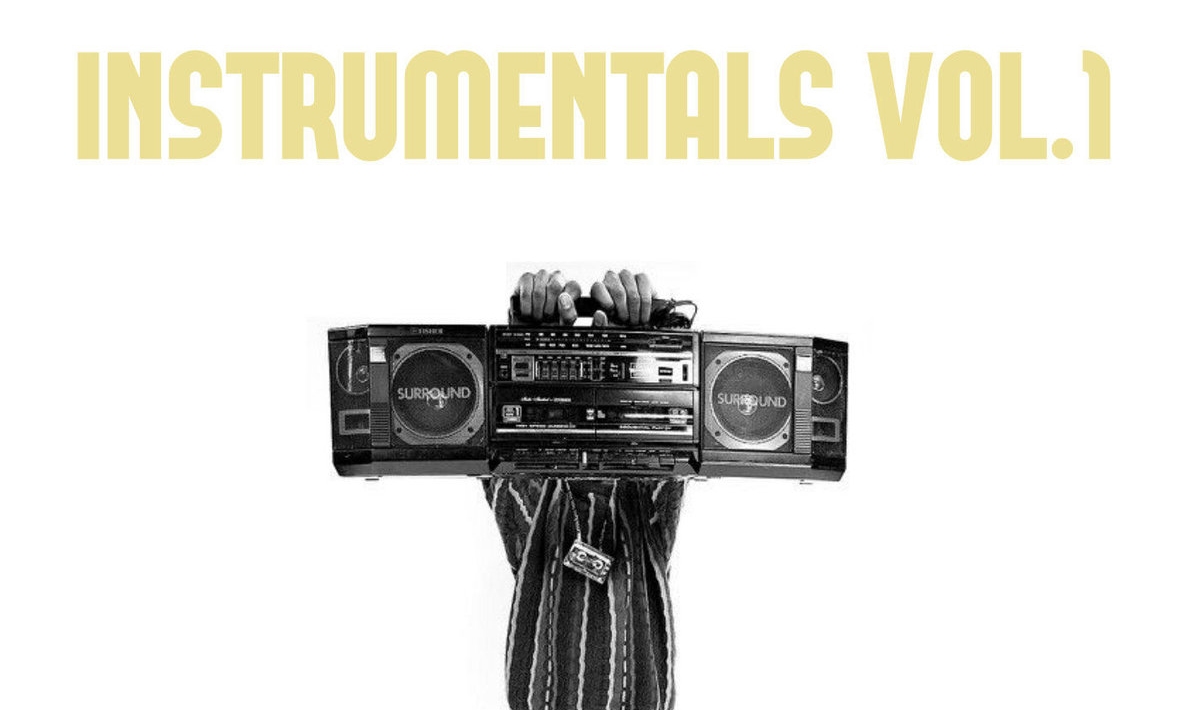 Barcelona, Spain HipHop producer Konducta Beats dropped a nice, instrumental album called "HipHop Instrumentals Vol1"! The album has a bunch of interesting beats on it.
Two of our favorite joints on the album are
"La Bestia"

And "Born To Life"

"Open Your Eyes" is a smooth gem too

Check out more of Konducta's music on Soundcloud
VANS x A Tribe Called Quest Collection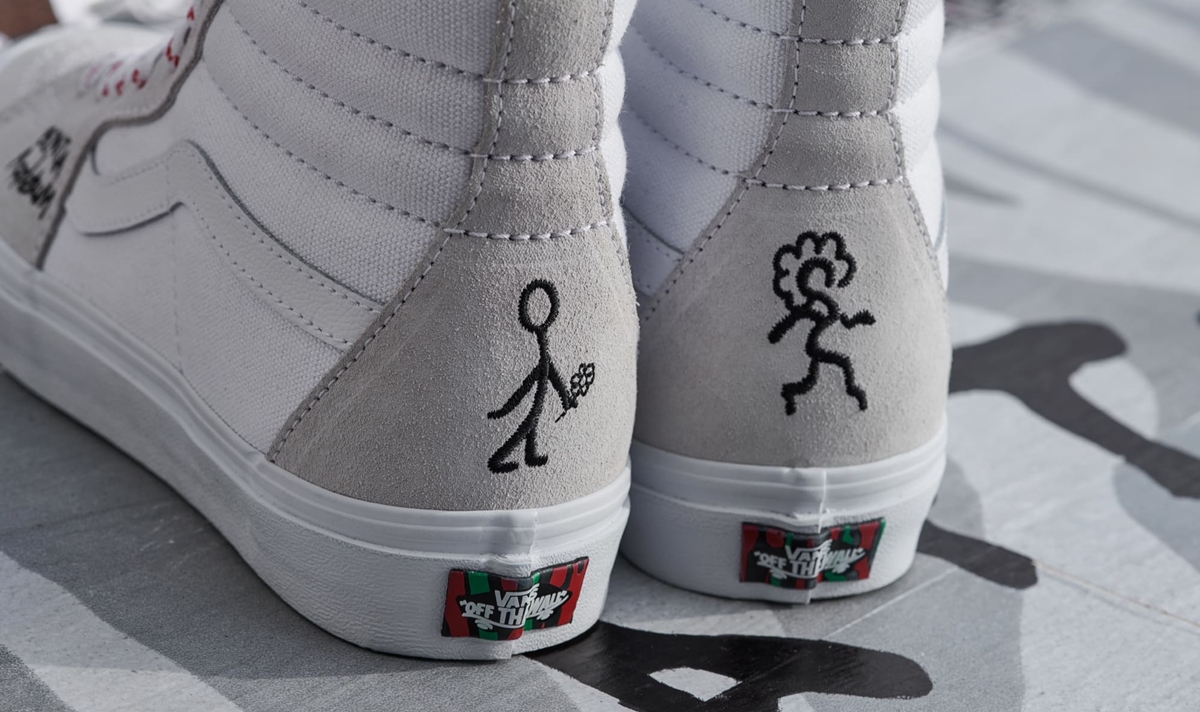 Two iconic legends, VANS x A Tribe Called Quest come together for an amazing collection of footwear. Inspired by ATCQ's impact on Hip Hop and Hip Hop culture, Vans takes it's Old Skool, sk8-hi, Ultrarange, slide on and slip on models and customized them with ATCQ album art themed images. There's inspiration from the"Low end Theory" album, the Bonita Applebum video, the "We Got It from Here… Thank You 4 Your Service" album and there's also one inspired by the lyrics of Phife Dawg. The kicks are available in adult and kid sizes.
The VANS x A Tribe Called Quest Collection are available now on the Vans website and at Vans retailers