D-Nice Does A Drop For CAC-TV At The Video Mix Party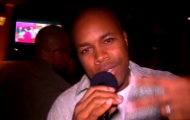 HipHop legend D-Nice came through to show luv to Heavy D at the Video Mix Party at Negril. He also showed luv to CAC-TV and did a cool drop. Check it out!

"Baldin" Parody by Crazy Al Cayne (Director's Cut)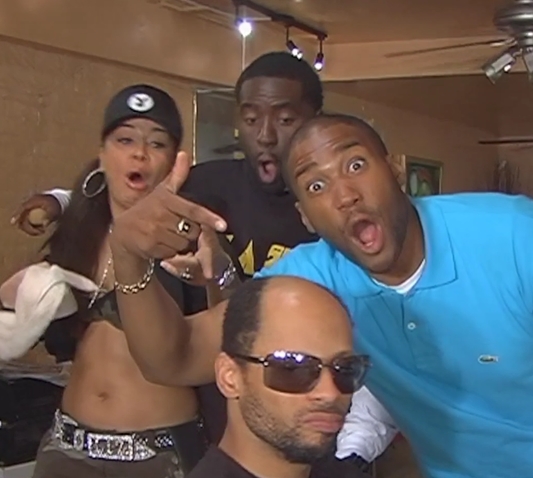 [Warning: There's Foul Language In This Video. It's Not For Kids]
Back in 2006 I did a parody of Jim Jones hit song "Ballin(We Fly High)". I flipped into Baldin…yep it's a song all about hair loss. I uploaded it to Youtube back in 2006 but it was a edited down version with a shorter intro. I've always wanted to get around to uploading the video again since the quality of video uploads are so much better now so I finally did.
When I decided to do a video for this one I wanted to make it into a min movie. I also wanted to put in some elements of the original video that Jim Jones did. I had to find a hair salon to film at and my dude Artis Hilliard who also help film the video hooked me up with his sister's salon for the shoot. When I do my videos I like to get all my people to do cameos in them and for this I had a lot lol!! watch the end for the credits/outtakes. This was one of my favorite videos to work on and really test my directing and editing skills lol!
"Baldin"
Performed by: Crazy Al Cayne
Directed by: Crazy Al Cayne
Edited by: Crazy Al Cayne
Filmed by:
Artis Hillard
Colin Turner
Crazy Al Cayne
Makeup/Location: Erica (Art's Baldie)
Cast:
Crazy Al Cayne
Christopher Truth
Reg West
Angelus Fermin
Kena Sage
Shani Kulture
Artis Hilliard
Lin Que
Steph Blunt
Liz Diamonds
Capone "The Gangsta Of Comedy"
Heist
Jimmy
Mr Rhon
Ron (Dancing bald guy)
Crazy Al Cayne's Ghetto Christmas Carols Now On Soundcloud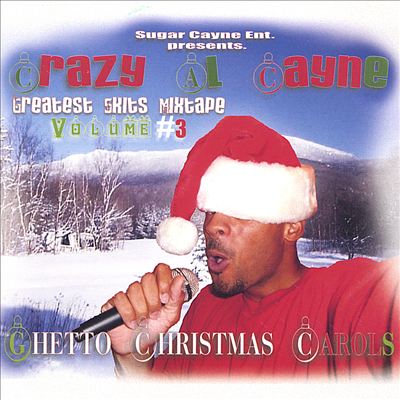 After years and years of being in Crazy Al Cayne's vault of parody songs, he decided to put a few of the joints from his Ghetto Christmas Carols album/mixtape on Soundcloud. He didn't put the whole album online but he did include the classics that you may have heard on The Star N Buc Wild Show and other radio shows in the country.
The songs included in this Soundcloud playlist are "12 Nights Of Christmas", the original and remix of "50's Coming", "Christmas Time", "I'm Skeemin", "Santa's Creepin" and the remix and original versions of "Out On Bail".
The original Christmas parodies "12 nights of Christmas" and "Christmas Time" were don back in the late 90's. The rest of the album was don in the early 2000's
Crazy Al Cayne At Red Bull Berm Burners, Riverrock Richmond VA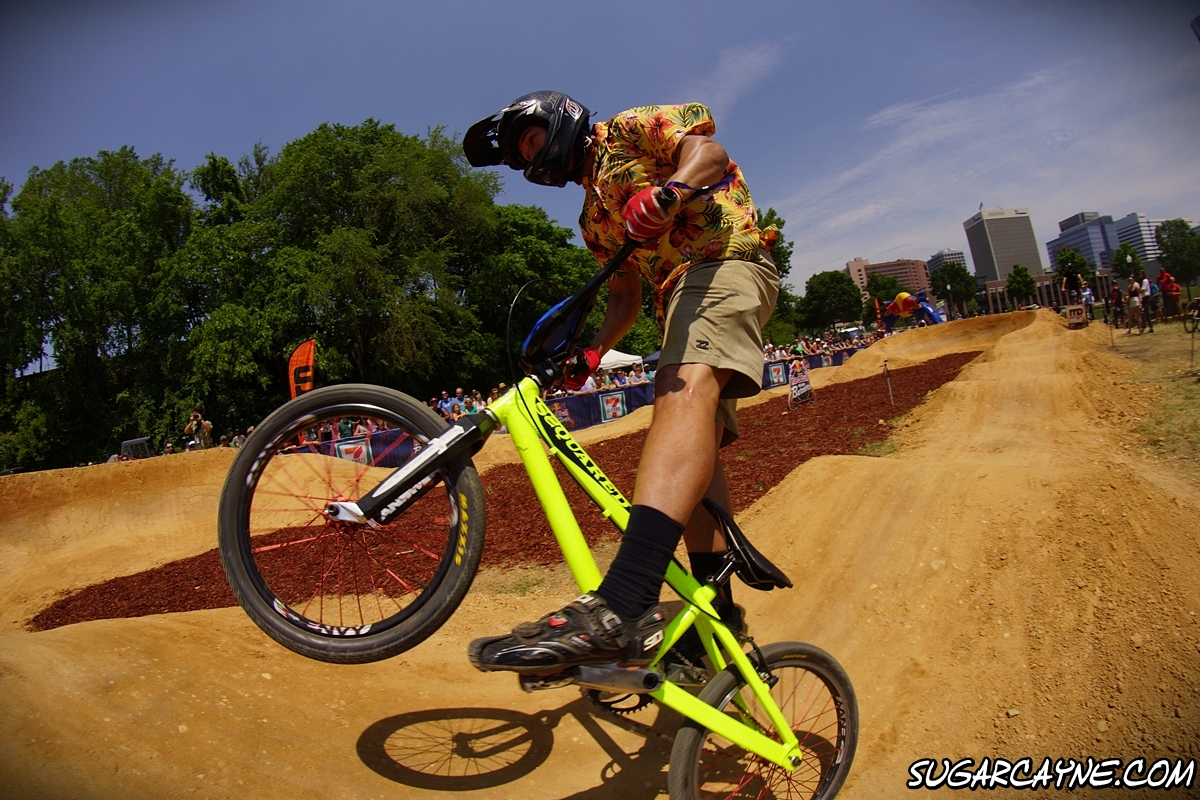 I got back in front of the camera and behind the camera of course for my latest installment of CAC-TV…Yes CAC-TV!!! On this episode I headed down to the annual Dominion Riverrock Festival in Richmond Virginia for the Red Bull Berm Burner pumptrack competition. I did a quick walk through of the event and interview a bunch of riders participating in the competition. I also have footage all the elimination rounds and final which start around the 8:30mark in the video. Check out the video to see all the action you missed!!
I took a ton of photos of the event, check em out HERE