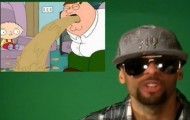 I got Another throwback parody video for ya. The name of the song is "Earl" it's a parody of "Girls Girls Girls" by Jay-z. I did this joint on my ist Mixtape "Greatest Skits Vol#1" you can download it at this link. http://www.datpiff.com/Crazy_Al_Cayne…
To see more parody videos and episodes of CAC-TV goto https://www.sugarcayne.com! Don't forget to join my community when you get there. Holla!
BTW, this is just a lil teaser low budget video, I didn't want to just put an image of my mixtape cover on the video so I threw this together for a lil more visual flava. One!