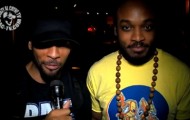 I got a cool interview with Brooklyn emcee ScienZe
at the Brooklyn Bodega Show & Prove event at Public Assembly. ScienZe was competing to get a spot on the stage at the 2011 Brooklyn HipHop Festival. Check out the interview!
I also got ScienZe on Spittin In Da Wip coming soon, stay tuned!!