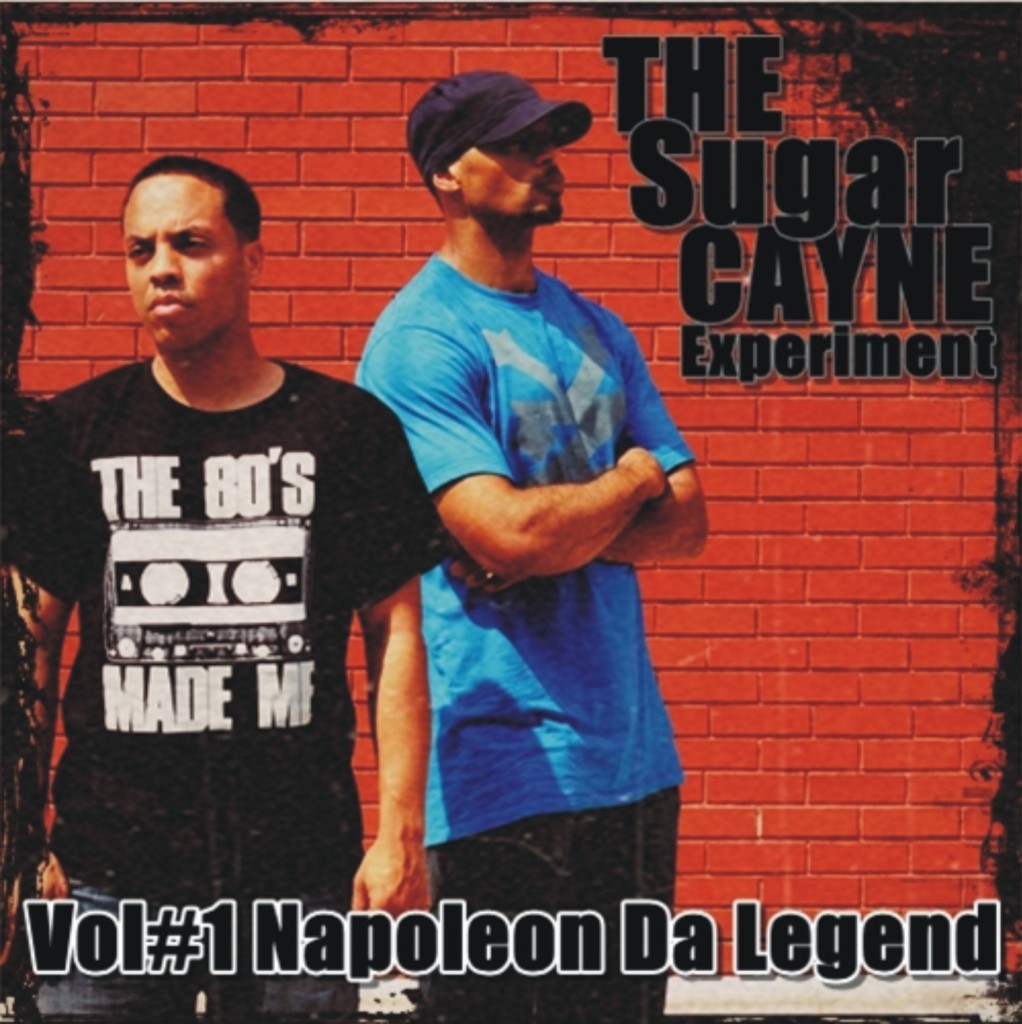 The pieces  the puzzle are finally put together so I'm proud to present my latest HipHop project called "The Sugar Cayne Experiment Vol#1: Napoleon Da Legend"! As some of ya'll already know, I've been making beats for a very long time and have created a large collection of beats that only a select few have heard. Well I decided that now was the time for the world the hear what I've been sitting on for all these years. I thought since we're going through a kinda resurgence of 90's style HipHop or 90's influenced HipHop latley,  it would be dope if I just pulled out the beats I actually made in 90's and got some dope MC's to spit some fire on them. And I knew just the MC that could do my beats some justice…Napoleon Da Legend!!!
The Experiment:
The experiment idea I had for Vol#1 was to get an MC to spit lyrical over the beats, don't write for  radio, don't write for record labels, create dope content no BS, no curses,  step out of your normal box and spit something different….I even said "You can blame it on me" if the experiment doesn't work" lol. The only thing that mattered was that we both like what was created.
TrackList:
1.Elixir
2.Pen & Pad
3.Junk Yard Dog
Featuring scratches by Dj M-Tri and DJ Leecy T
4.Scott And Abdullah
5.Can't Help Myself*
feat. La Femme Nikita
6.Quarantine
7.Godspeed
8.Hammer
9.Phoenix f
eaturing scratches by Dj M-Tri and DJ Leecy T
10.Young World
*Beat not made in the 90's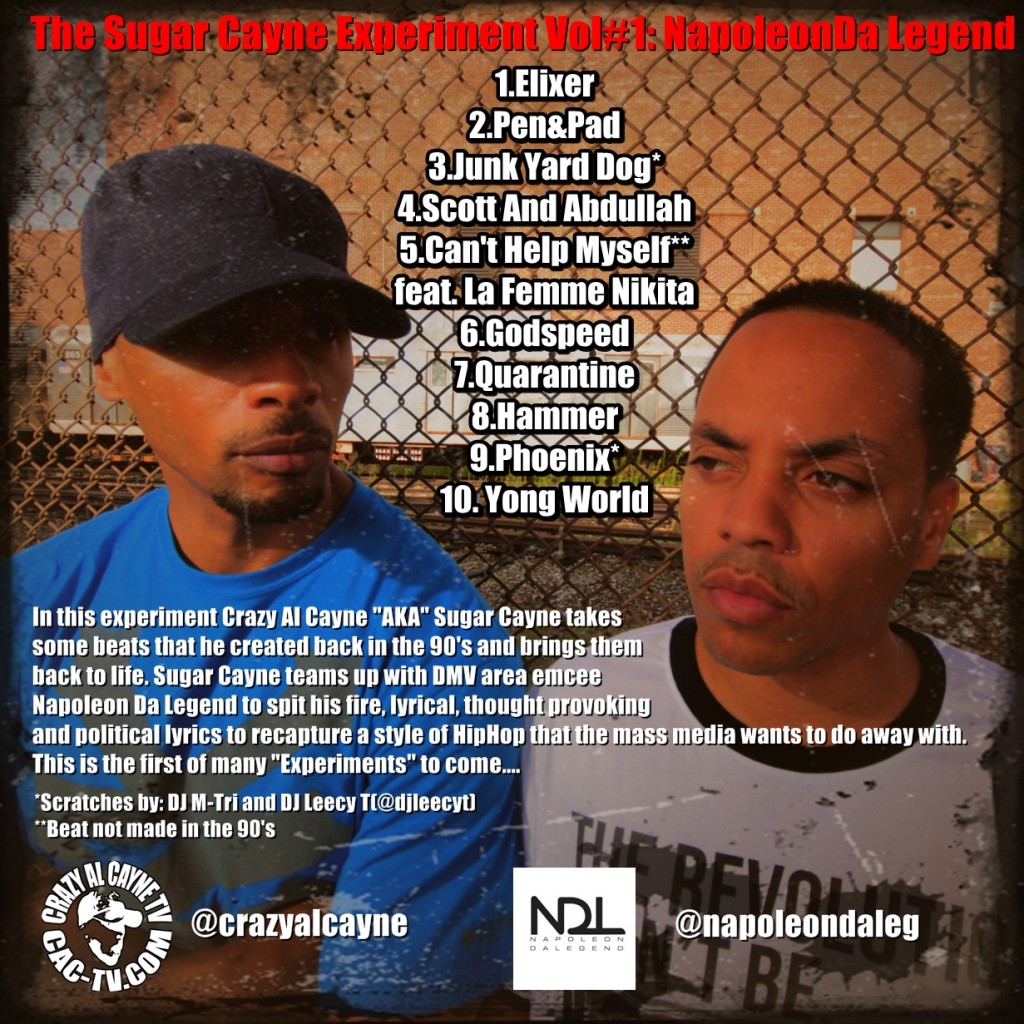 This is the first Sugar Cayne Experiment of many more to come in 2012, stay tuned for that!!
After you listen to the Experiment, leave a comment below and tell us what you think!