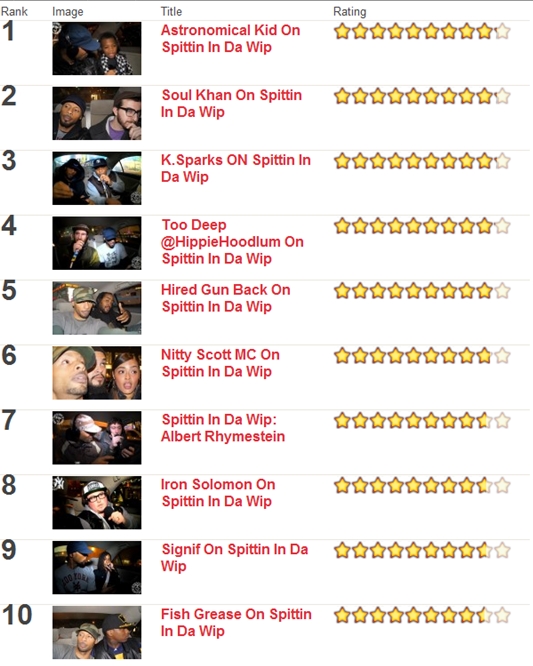 Wassup folks, here's the latest update of the current top 10 Spittin In Da Wip (@SpittininDaWip) MC's as of today!!
After weeks of being in the number one spot, Queens MC K.Sparks get's bumped down to #3 while X-factor favorite and newly signed Astronomical Kid move back up from the third spot to #1..AGAIN!! Brown Bag Allstar Soul Khan is still holding down at #3 and Too Deep has #4 on lock!! Did you know Too Deep was the first emcee to get to the number one spot the fastest with the new 30 vote minimum rule? Coming in at #5 is Brooklyn's own Hired Gun. Things continue to be the same as last time with Nitty Scott MC at #6 and Albert Rhymestein at #7 but Iron Solomon moves up a spot to #8. Signif moved from tenth to #9 and rounding out the top ten is Fish Grease who moved down from 8 to #10.
That's it for now, keep those votes coming and stay tuned for some new episodes coming real soon!