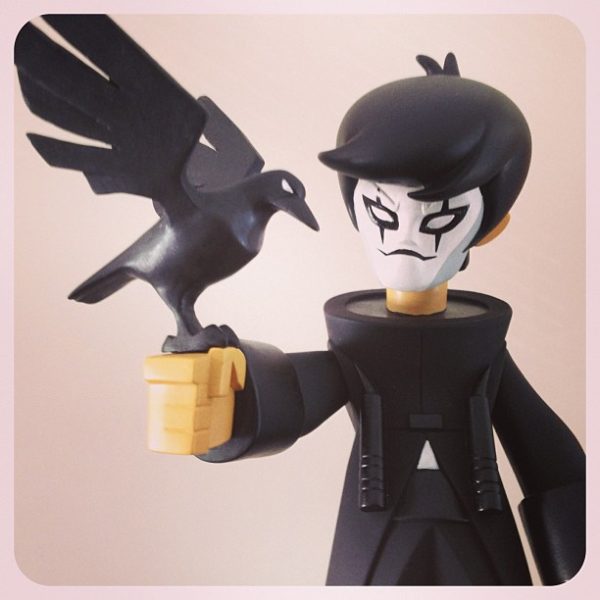 If your a fan of the popular series of the Bruce Lee inspired "Dragon King" Designer Toy line or a fan of J. O'Barr's The Crow comic book series or movies, then the news about kaNO's limited edition custom "The Crow King" figures should get you hyped!! This dope addition to the series depicts the late Brandon Lee in his final role as "The Crow", kaNO has made another super on point custom that's sure to be a classic! "The Crow King" custom are coming soon so get ready! Check out some more pics of "The Crow King" and "Dragon King" toys below!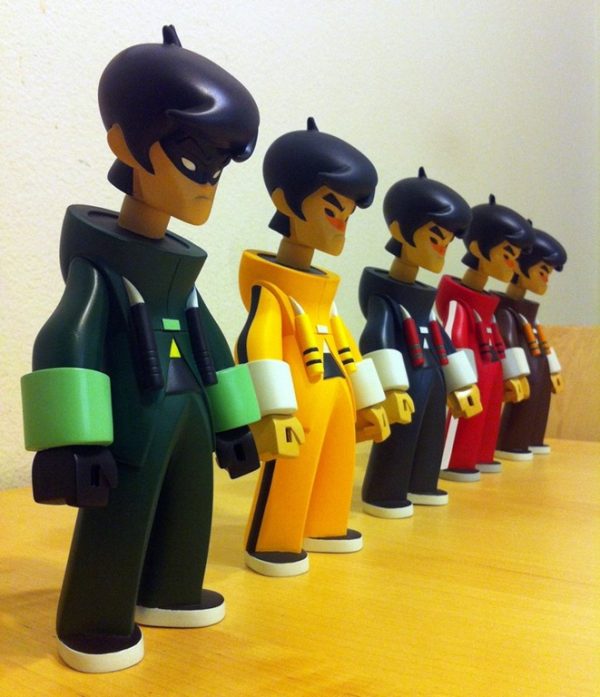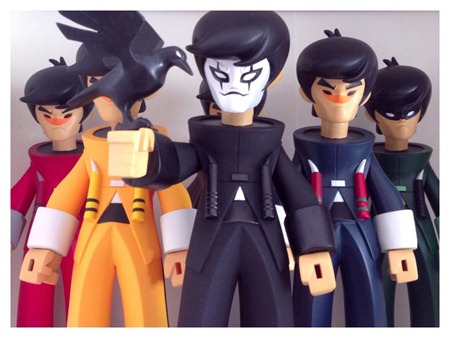 Here's a description of the "Dragon King" series:
Designed as a tribute and homage to one of the biggest icons in American history, the OG Dragon King stands at 8″ and includes accessories such as a baton and a 1970's Bolex camera. All Dragon King
figures comes signed on the inside flap of the box,
Like I always say, I wish I had the money and the space to be a toy collector, there's definitely some pieces I'd like to pick up 4sho!