Nigel Sylvester, just made history as the first BMXer to be sponsored by Jordan Brand!! The BMX celebrity has been putting in work for years with his innovative style of BMX marketing with his video edits and modeling. Now he will be bringing his creative style to Jordan Brand!
You may remember when we featured the collaboration Jordan Brand did with Nigel back in 2018. We even fantasized about the Jumpman sponsoring a BMXer. Well now that time has come and we're hyped!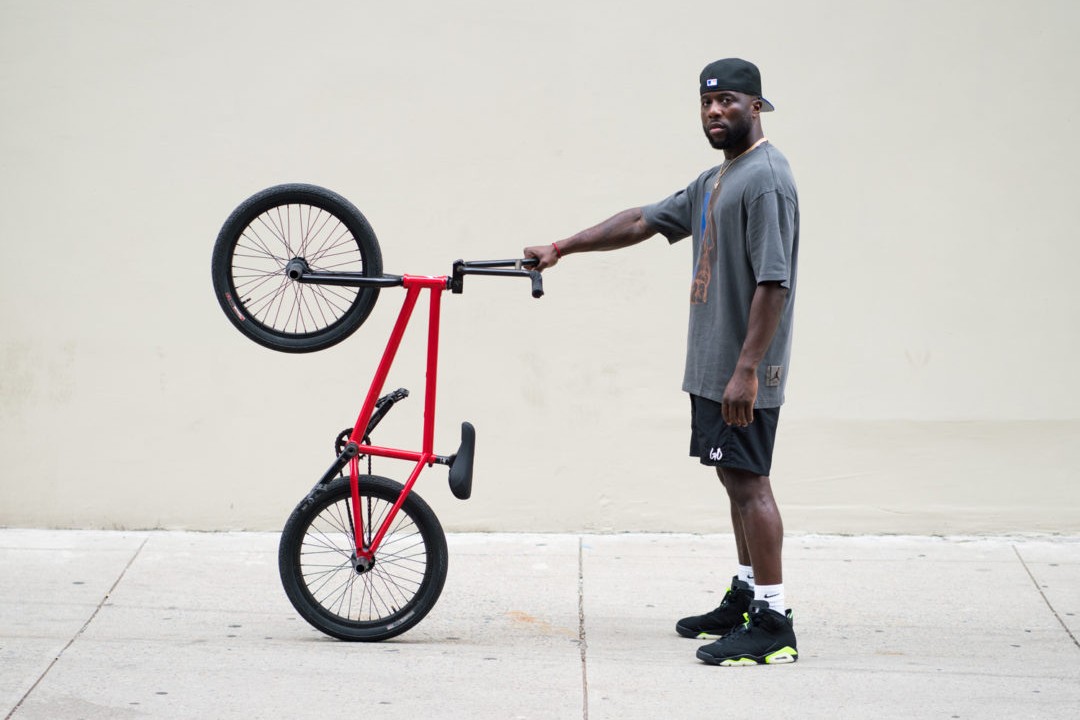 The Jumpman is a way of life. It's a mindset that represents courage, determination and community, amongst so many other things. The Jumpman is a constant evolution that inspires millions around the world.

~Nigel Sylvester
Sylvester had been collaborating with Jordan Brand for a while. They've worked together on his distressed, Frank Cooke-designed Air Jordan 1 in 2018. He also wore Air Jordan 1's in his Go! Dubai edit. He was also a Nike 6.0 athlete and has done collaborations with Nike SB on an SB Dunk High "SOMP" in 2014 and other ventures
We can't wait to see what this partnership brings to the BMX game!
Oh and did you see the Specialized logo on his bikes head tube? You know he's also sponsored by Specialized. Is this a preview of a new 20″ specialized in the works? That would be sick! Stay tuned!