For my latest episode of Spittin In Da Wip I went to the 2013 NYC Dub Auto Tour at the Jacob Javits Center and hooked up with the homie Derek Won from Martino Auto Concepts to use one of the dope wips he had on display to film in. You know I had to pick that big Rolls Royce Ghost for this one 4sho, the car is sick and has some really dope features, like those auto suicide doors!.
I got Brooklyn emcee Shabaam Sahdeeq "AKA" S-Dub to come through and spit some fire bars for this episode. Make sure after you watch this episode you rate S-Dub's performance, all he needs is 30 unique viewers to rate his episode so he can be eligible to appear on the Spittin In Da Wip Top 50 MC's Chart!
I have to give a super big shout out to Derek Won and the whole crew at Martino Auto Concepts for Sponsoring this episode, BIG UP!! I can't wait to do another one with the MAC crew 4sho!
And big shout out to Shabaam Sahdeeg for coming through and representing big time for the movement! SALUTE my dude!
On a technical note, my main camera was having a some focusing and white balance issues, so your gonna see a few out of focus clips in this episode.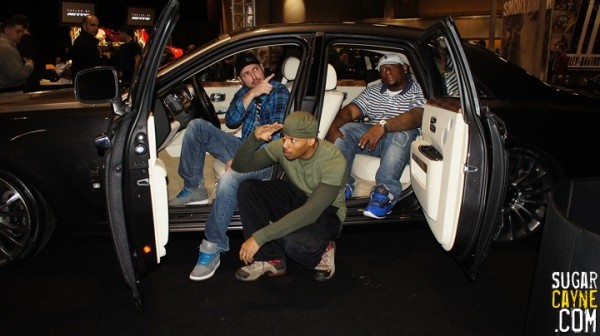 [nggallery id=214]