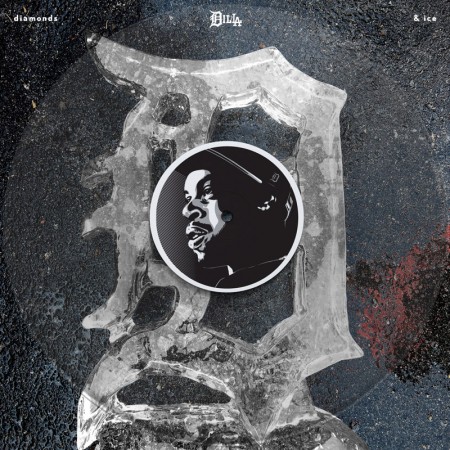 Rappcats.com and the Estate of James Yancey just dropped a remastered J Dilla(R.I.P) joint called "Diamonds" which was previously an unmixed Nottz produced leak. This new version will appear on the upcoming Dilla rap album called "The Diary"! Of course it's dope, Dilla and Nottz are both amazing HipHop music creators, I'm excited to hear the rest of this project, this is HipHop history 4sho! Below is part of the official description of "Diamonds" and the DIAMONDS & ICE 12-inch EP via Rappcats.com:
This EP contains what might be the two best known tracks from The Diary – one leaked years ago in the form of a low-bit MP3, and another as a short-lived promotional single. These versions – both final and alternate mixes – come straight from mixed-down masters that Dilla himself created.

Long before his posthumous album The Shining (2006), J Dilla titled these two tracks "The Shining Pt. 1″ and "The Shining Pt. 2." "Diamonds (The Shining Pt. 1)" was produced Nottz, and "Ice (The Shining Pt. 2)" was produced by Madlib, who Dilla would later collaborate with under the group name Jaylib. The Diamonds & Ice EP contains two markedly different versions of "Ice," with one showing the musical direction Dilla would embark on after The Diary was shelved in 2002.