I saw some of the Nightwing Escelation cast members doing some cosplay and getting their pictures taken at the New York Comic Con and I got to get a quick interview with them and the creators of the series.
Below is a little more info about Nightwing Escelation's creators:
"Nightwing: Escalation" is a non-profit webseries done in homage to DC Comics characters. We've been in production since late 2010 and since then we've 3 episodes under our belt. Collectively the production team is comprised of: me, Alex Valderana, dir./prod./writer; Zack Abramowitz, co-producer; and Jon Caballero, producer/co-writer.
Find out even more about "Nightwing Escelation"!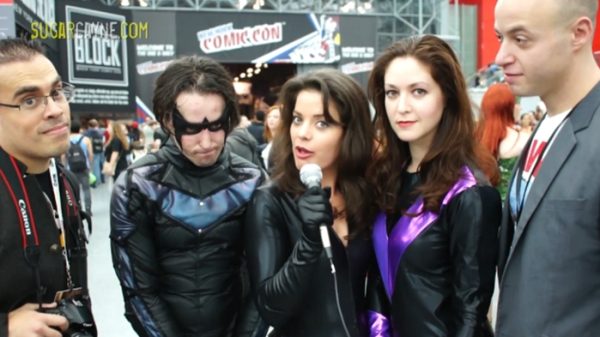 See photos from New York Comic Con Here