Bilenky Bikes (@bilenkycycles) Junkyard CycloCross Looks Fun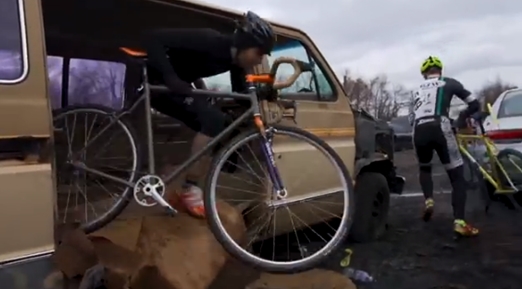 Philly based bike shop Bilenky Bikes held it's annual Junkyard cyclocross event and it looks like a lotta fun! I was recently made aware of this event and I really wanted to go but unfortunately I found out about it too late. But I did find this cool Red Bull video with highlights of the event, all i have to say is I gotta go next year 4sho!! Below is the official description of the event via Red Bull:
For one day a year a working junkyard is transformed into a cyclocross course with obstacles. The racecourse of the Bilenky Junkyard Cross has chicanes through oil-stained pea-gravel and obstacles made of scrap plywood supported in unidentifiable ways to the top of a rusted heating oil tank.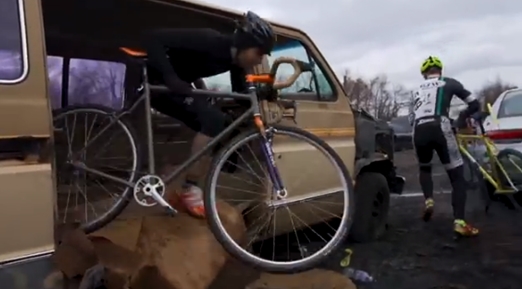 ASAP Ferg x Redline Bicycles Collaboration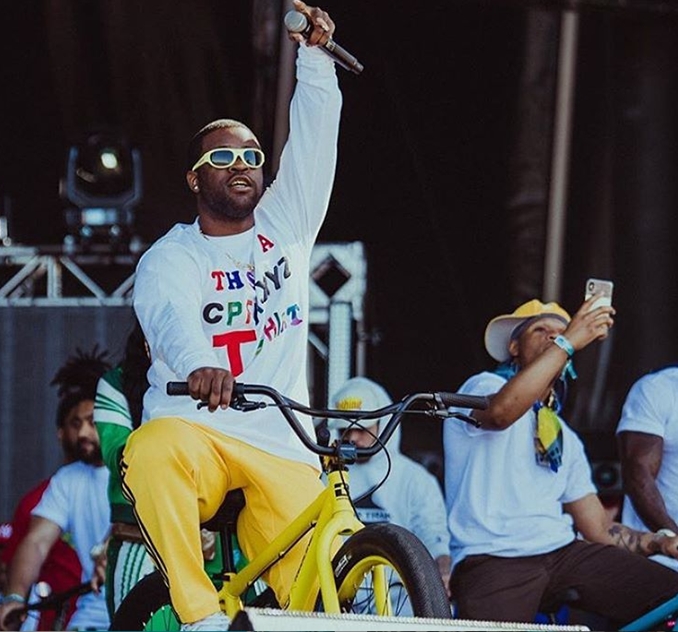 ASAP Ferg just dropped some teaser photos of his collaboration with Redline Bicycles!! Ferg's latest IG post shows him sporting a custom yellow/black Redline Factory team jersey and race pants with his logo on them.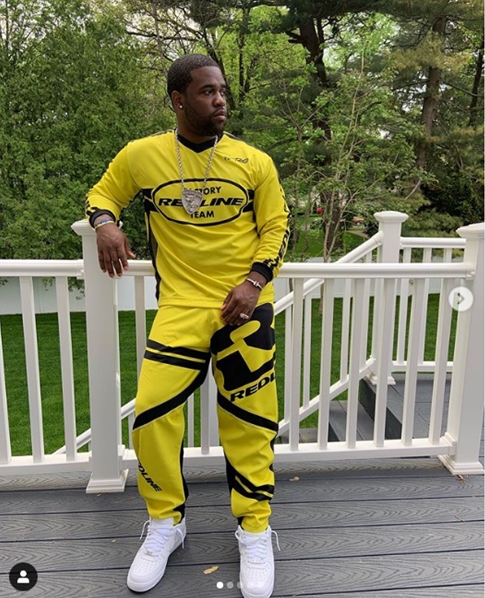 In addition to the jersey and race pants, Redline also collaborated on the complete bike with Ferg called the SASKWACH 275!! The frame is based off the RL 275 complete but this model comes in a 2 tone yellow and black colorway. The down tube has the "Redline x Ferg" branding on it. The seat also features ASAP Ferg's logo. Another cool feature is the reflective The brake cables which is great for those night time rideouts. There's also a tribute to Dave Mirra with the "#MIRRAFOREVER" decal on the bottom of the downtube. This bike is official!!
Ferg recently debuted the SASKWACH 275 at Pharrell's "Something In The Water" festival in VA. He rode his collaboration bike with a crew of riders on Redline's to the event, then rode on stage with it! Pretty Dope!!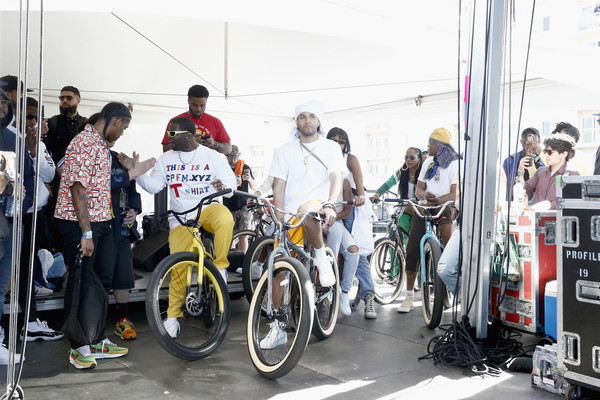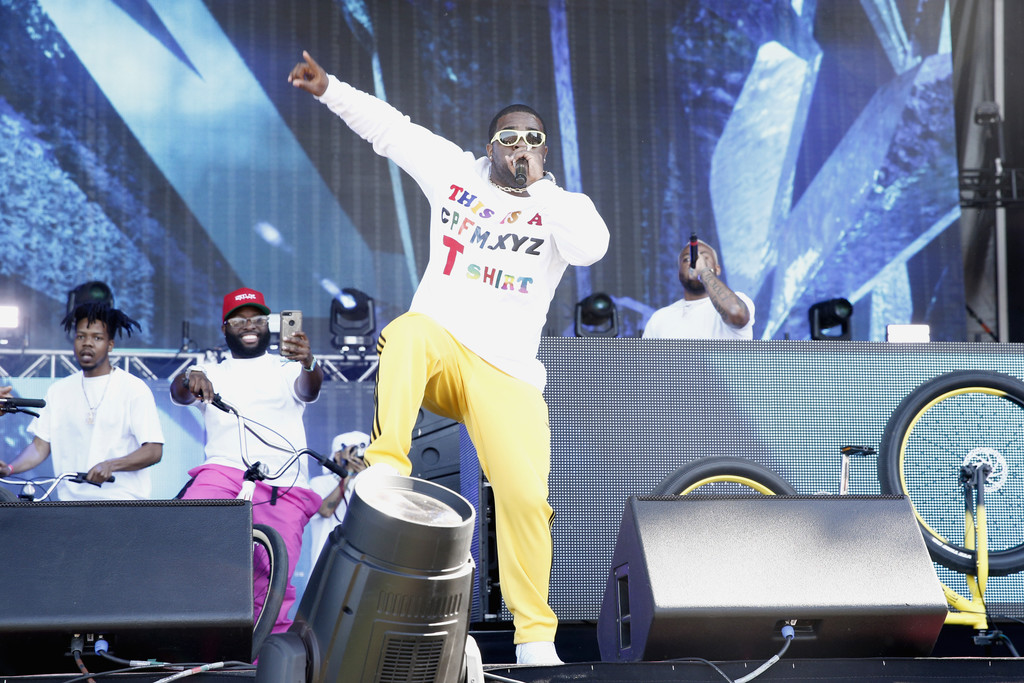 ASAP Ferg has been down with the bike life scene since the early days. His BMX roots go back before the Bike Life movement became a thing. So when he started getting a buzz in the industry with his music, the Harlem rapper made sure he showcased BMX/Bikelife in his videos like "Plain Jane" This new collaboration with Redline further solidifies the fact that the Bike Life movement is taking over pop culture and we're loving it!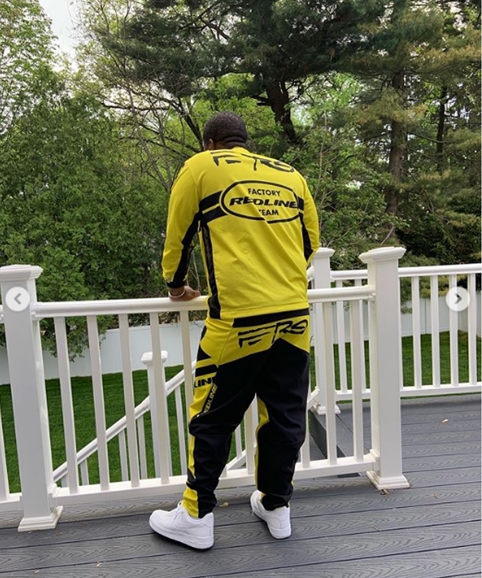 Currently there's no release dates for the SASKWACH 275 or the jersey and pants but be on the lookout for them in the near future. We'll definitely let you know when we find out 4sho!!
Follow ASAP Ferg on IG @ASAPFERG
Wipeout Dry Erase Protective Gear, Toy Fair 2019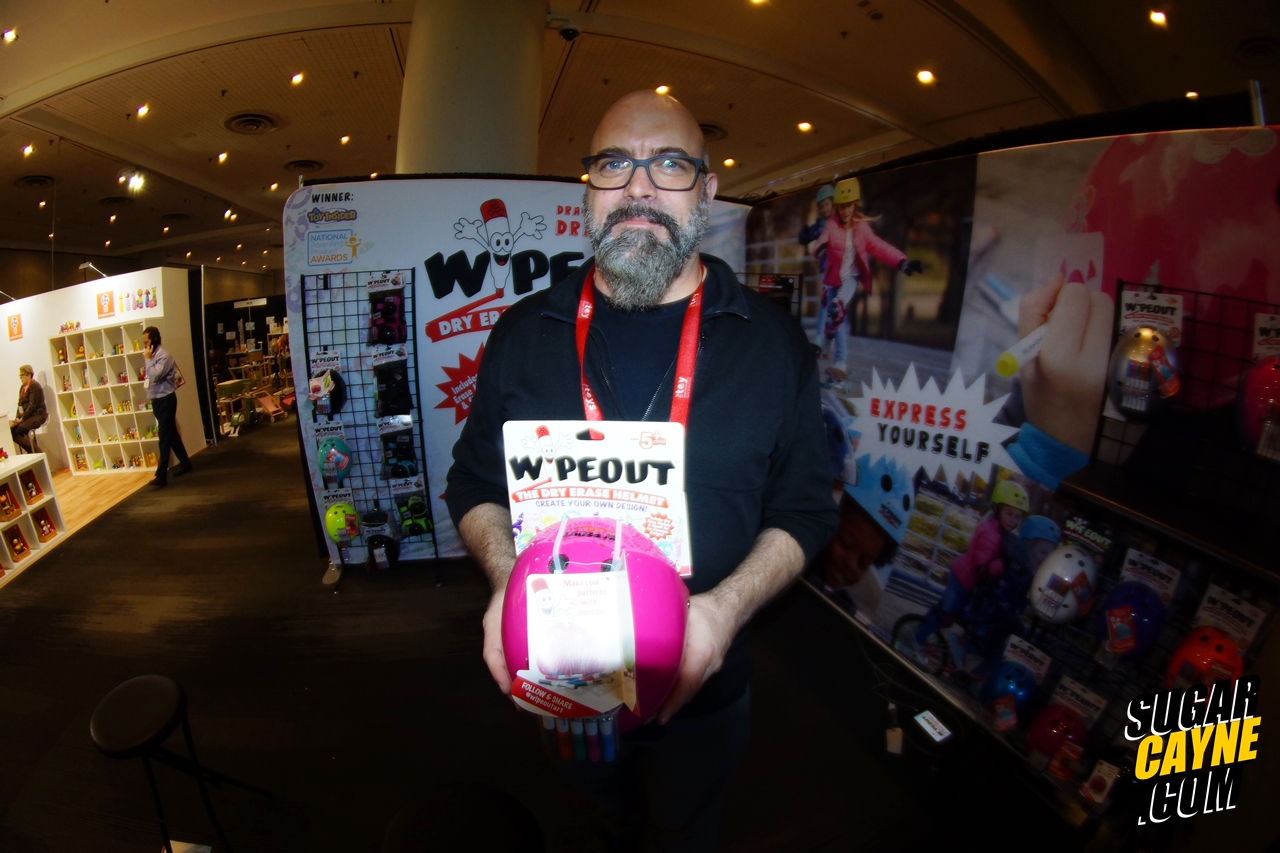 Wipeout is a brand that makes action sports protective gear that kids can draw on via dry erase markers. The brand was created by the folks at Triple Eight who capitalized on their years of protective gear R&D knowledge to create a helmet for kids ages 3-11. Now kids can express their uniqueness while also being protected by quality helmets, elbow, wrist, and knee pads.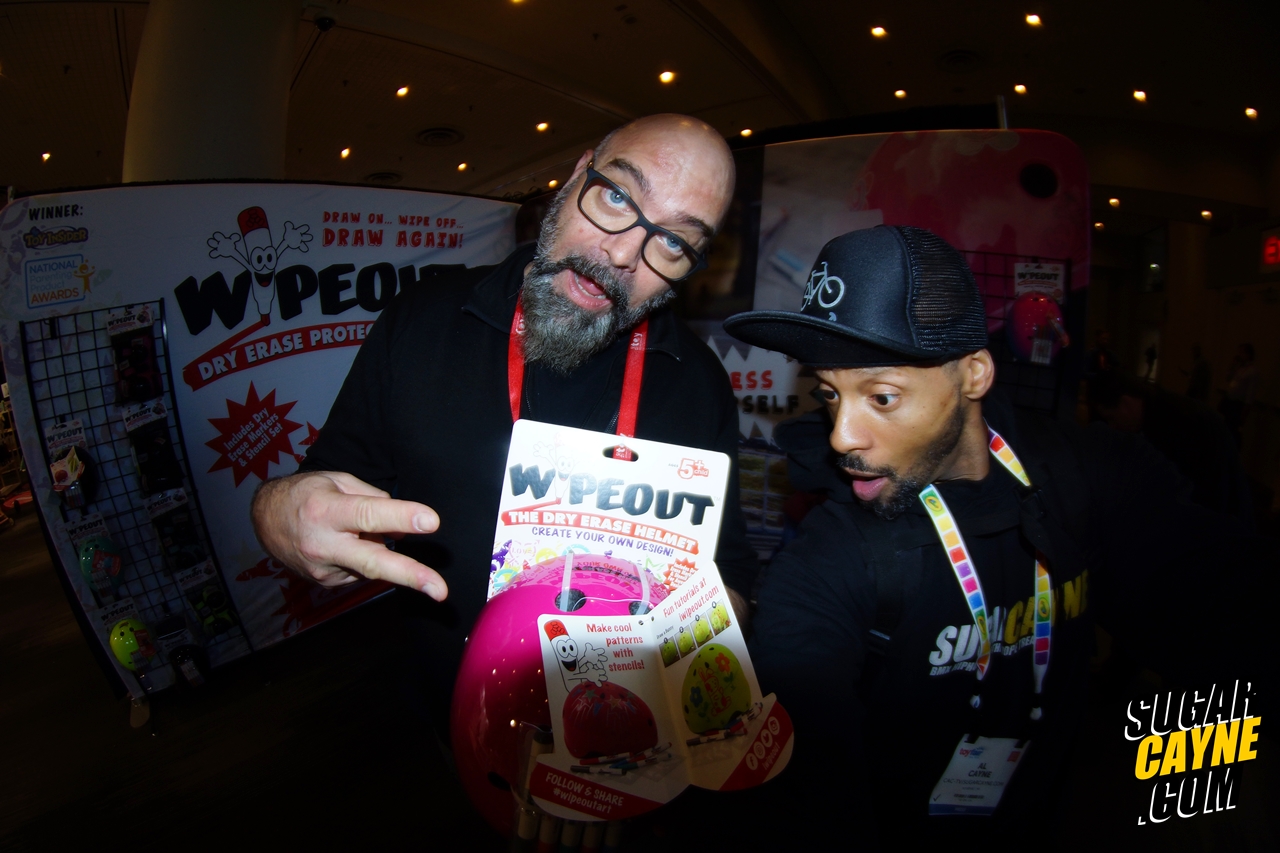 Yana Farrally-Plourde, V.P. Product & Marketing at Triple Eight had a booth setup at Toy Fair NY and gave us a little insight to the Wipeout brand.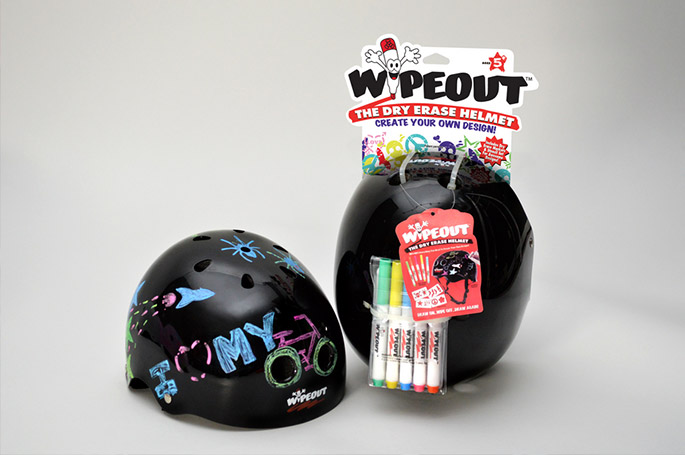 For more information visit IWipeout.com
Johnathan Ball Gets Busy On A 700c One Last Time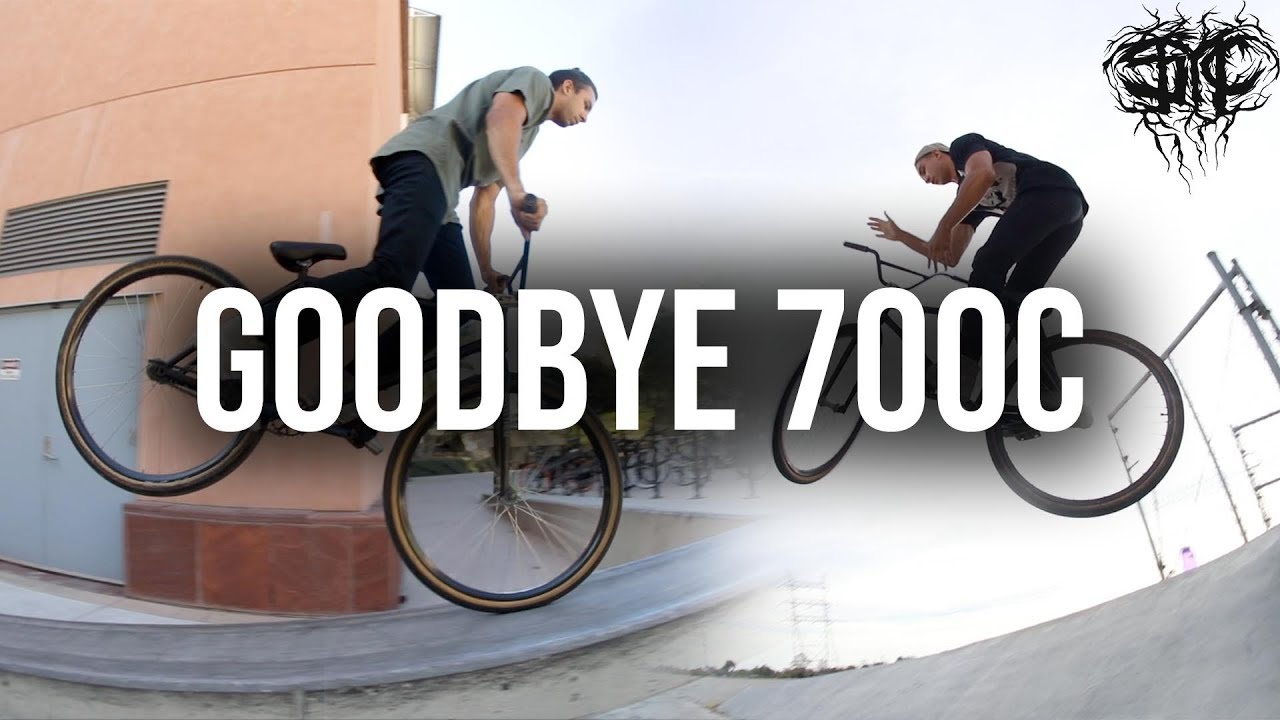 FGFS pro Johnathan Ball of SuckMyCog recently made to the switch from 700c size wheels to 26 inch. This video is a compilation of his remaining footage shredding on the 700c. The footage was suppose to be used for an upcoming full length edit, but he decided to just start fresh. Dude was sick on a 700c so I can just image what he'll be doing on that 26″