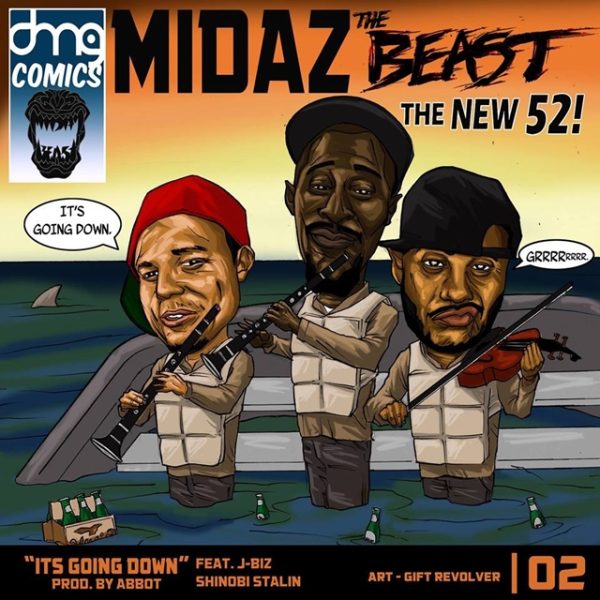 HiPNOTT Records and Doxside Music Group have a dope new project featuring Midaz The Beast called "The New 52". Check out the offical description via HipNott below
The New 52 is a weekly series conceived by HiPNOTT Records/Doxside Music Group emcee MidaZ the BEAST that will run the entire course of 2014. Taking its name from DC Comics' revamp and relaunch of their superhero books, each installment of The New 52 features a new or rare song from Doxside Music Group artists paired with an original illustration from DMG comic book artist Gift Revolver.
MidaZ The BEAST's 2013 official debut album AU: Another Universe (which features guest spots from Planet Asia, Roc Marciano, Blueprint, and Sabac Red (Non-Phixion) as well as production from Oh No,Marco Polo, IMAKEMADBEATS, Paten Locke, and TzariZM) is out now on HiPNOTT Records.
This is gonna be dope, I'm loving the concept!!