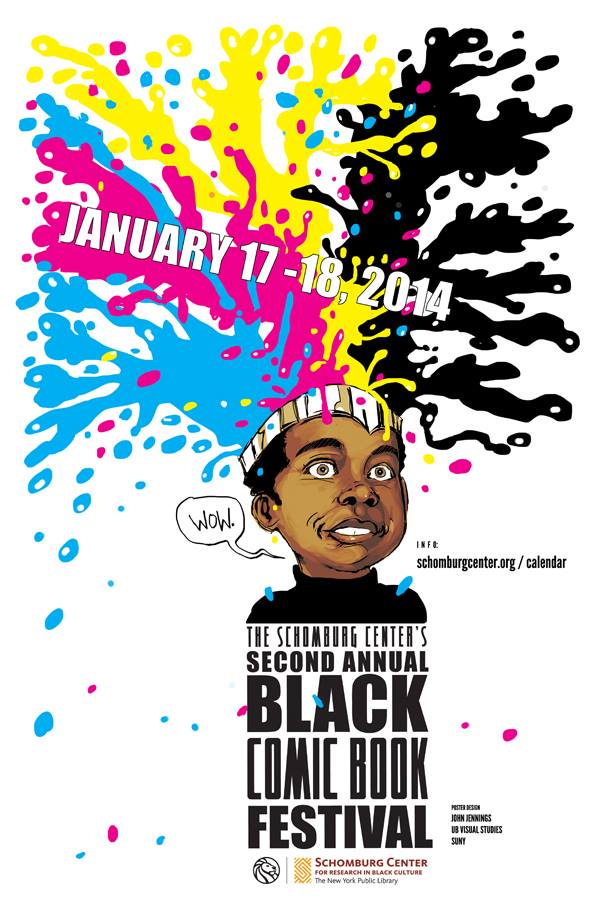 We're happy to announce the 2nd Annual Black Comic Book Day is coming to the Schomburg Center in Harlem!! This is an awesome event to start the 2014 Comic Con season and you know we'll be in the building checking out all the festivities! Check out the official press release below:
The Schomburg Center's 2nd Annual Black Comic Book Festival celebrates the rich tradition of black comix in a two-day event featuring a special events, panel discussions, film screenings, hands-on workshops and exhibit tables with premiere black comic artists from across the country. Admission is free for the public and registration is encouraged at schomburgcenter.eventbrite.com. Fees apply for Exhibitors (by invitation only), contact schomburged@nypl.org for more information.
CLICK HERE to see the schedule for the event!