New heat by Mello Music Group emcee Jamall Bufford called Loser. Soon as that beat produced by 14KT dropped I was hooked, that beat is sick. Jamall did his thing with the bars but I gotta say the hook could have been better, other than that this joint is dope! "Loser" is off of Jamall Bufford album "Victim of a Modern Age". The visuals were nicely done by Andy Madeleine, This Is HipHop!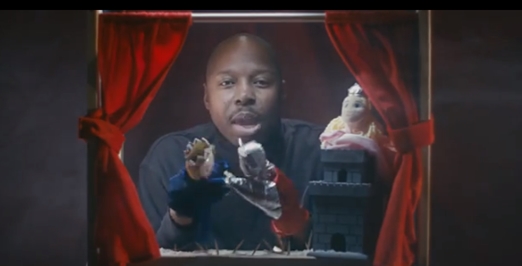 Below is a little more info on Jamall Bufford:
In 2007, Buff1 found critical acclaim with the release of his debut solo album "Pure." Real Detroit Weekly crowned Buff1 "Best Solo Rap Artist of 2007." Okayplayer gave Pure 4.5/5 afros, exclaiming "this album, my friends, is incredible…classic like thriller jackets." With deafening buzz still ringing from the blog-o-sphere, just a year later he released his second solo effort. In 2008, "There's Only One" appeared on the iTunes Store homepage during release week, on many year-end lists for best songs and albums, and received rave reviews from XXL, XLR8R, illRoots, 2 Dope Boyz, and amongst many others, URB Magazine, who selected Buff1 to stand among their annual "Next 100" in 2009. After spending much of 2009 on the road touring overseas and in the US, including a 26-city run as direct support for Mayer Hawthorne's "Lonely Hearts" tour, Buff1 released a collection of songs titled "It's A 1derful Life" for his fans as a free download over the holidays. In 2010 he gave us "Ghosting," followed by the boom-bap collaboration Crown Royale w/ DJ Rhettmatic, which paired Buff1 as MC to the World Famous Beat Junkie. After a solo hiatus to work with the group The Black Opera, Buff1 decided to release his newest solo album under his governement name as a reflection of the growth that had taken place in his life and music. His newest album is Victim of a Modern Age, out now on Mello Music Group.