Bowlegged Lou Talks About Bringing Tisha Campbell To Mixtape Comedy Show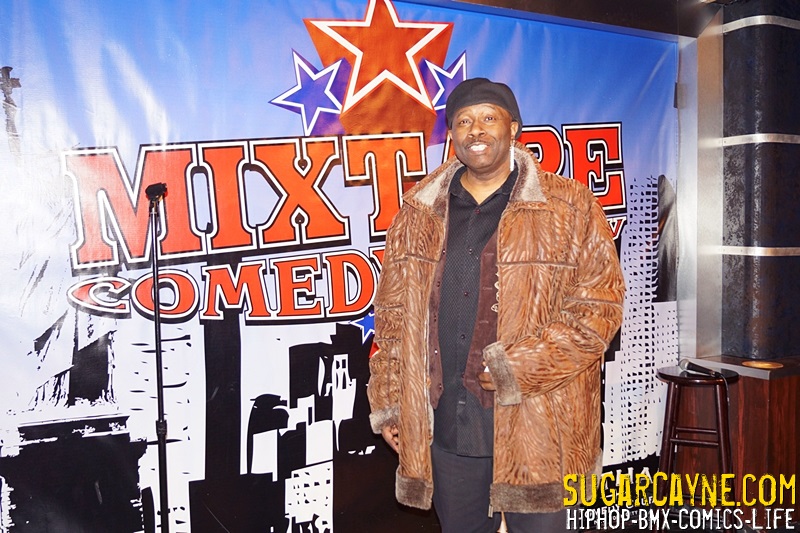 Bowlegged Lou of the legendary Full Force and one of the stars of the classic House Party movies brought Tisha Campbell Martin to the Mixtape Comedy Show as an unannounced surprise guest. Lou talks about how it all went down and when she got on stage and surprised the show creator Royale Watkins while he was opening the show.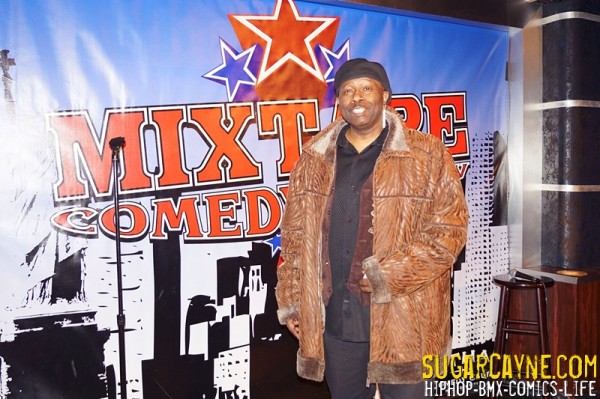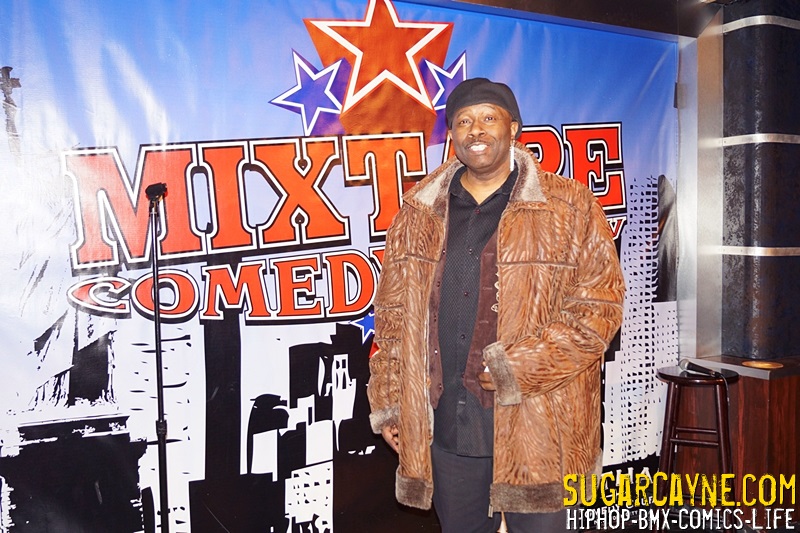 Gary Turner Is Making Aluminum BMX Frames!!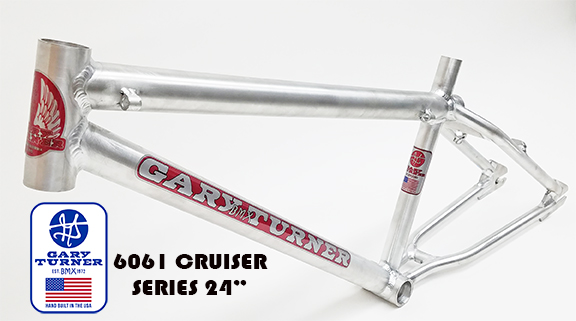 Gary Turner has been on roll since his return to building BMX frames! For his latest set of frames, Gary decided to use some 6061 Aluminum as his material of choice. He also chose the popular cruiser sizes for his aluminum line so you'll be able to get on in your choice of 24″, 26″ or 29″. You know we love those 24″ bikes so we featured the Gary turner 24″ Aluminum frame on this post.
Peep the Stats:
"Gary Turner BMX is moving forward with it's 2018 line up. T6 6061 aluminum cruiser frames built in house at the Gary Turner Factory. Each frame is hand crafted and heat treated. We took our chromoly geometry and converted it to aluminum."
–1-1/8 CUP STYLE head tube
-21.850″ Top Tube Length
-12.400″ Seat Mast height
-EURO Bottom Bracket
-V Brake mounts
-1.500″ diameter top tube
-1.500″ diameter down tube
-.750″ diameter chain and seat stays
-1 1/8 diameter seat mast
-(28.6 seat clamp and 25.4 seat post)
-Seat Mast angle is 69
-head tube is 72
COLORS: We can do desired colors.
Pictured frame is the aluminum's natural color prior to heat treat.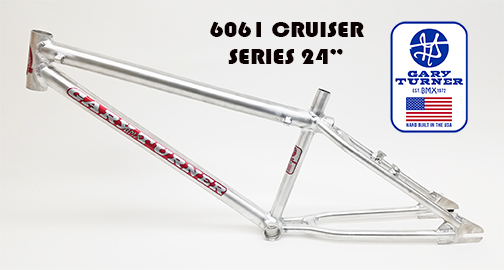 Fore more info visit gt1972.com
Artist/Illustrator Lance Tooks Talks About His Latest Projects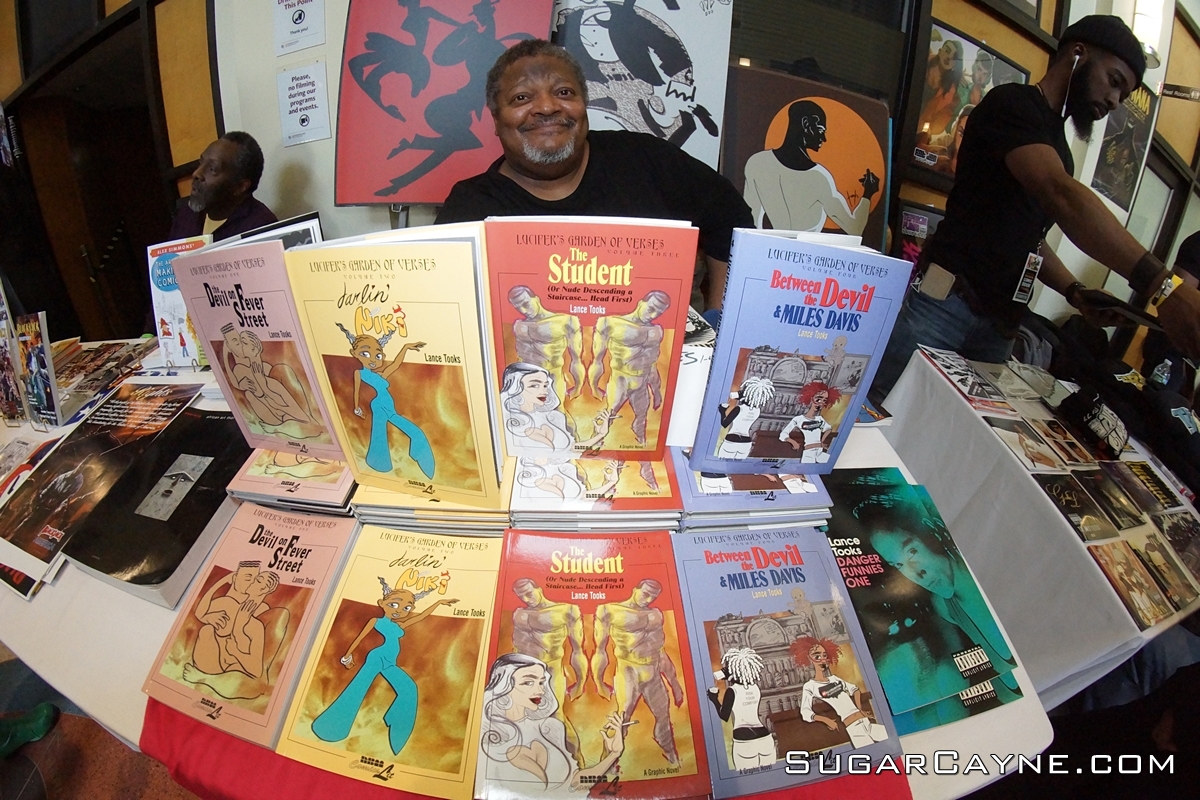 Earlier this year I caught up with artist/illustrator/writer Lance Tooks at the 5th Annual Black Comic Book festival at the Schomburg Center in Harlem. He flew in from Madrid to setup a booth and showcase his awesome works at the event. Lance gave me quick update to the many projects he's working on in this clip like his Thelonious Monk Biography, His graffic novel "Theug Midwife" and his "Lucifer's Garden Of Verses" book series.
About Lance Tooks:
"Lance Tooks has been drawing all his life. A former assistant editor at Marvel Comics, his artwork has since appeared in more than 100 television commercials, films and music videos. He has self-published the comic books "Danger Funnies" (co-published with Cry For Dawn), Divided by Infinity and Muthafucka. He also illustrated The Black Panthers for Beginners, written by Herb Boyd. He has contributed to a Hurricane Katrina benefit comic, as well as to the Graphic Classics line of books, adapting the works of Edgar Allan Poe, Mark Twain, Robert Louis Stevenson and Ambrose Bierce. He recently completed "Narcissa", his first graphic novel for Random House/Doubleday (recently translated for publication in Spain) and a four volume series entitled "Lucifer's Garden of Verses" for NBM. He has also contributed to the Graphic Novel anthologies, The Beats (Hill and Wang) in collaboration with author Harvey Pekar, Studs Terkel's Working (the New Press) and The Graphic Canon (7 Stories). Lance Tooks lives in New York and Madrid. He merely exists everywhere else."
Find out more about Lance on his Website
Danny Brown "Dance" 14KT Remix (@14KT)
Uptempo Boom Bap HipHop Dopeness!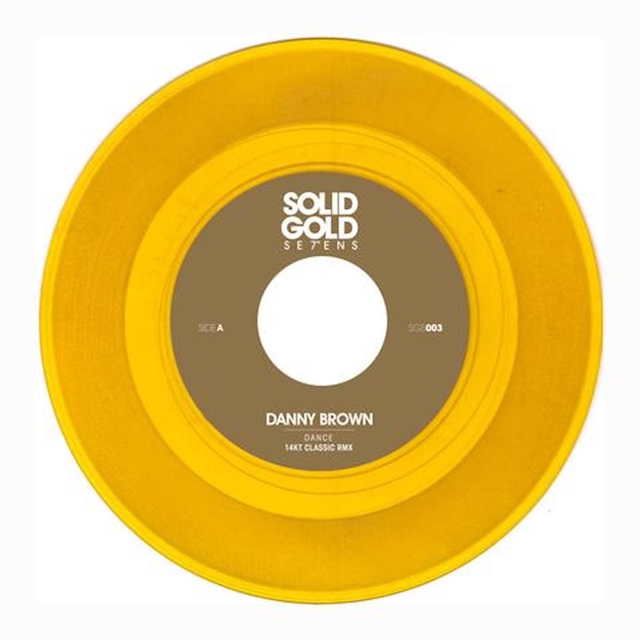 It's always refreshing to hear some uptempo boom bap HipHop music and this remix of "Dance" by Danny Brown is just what we've been longing for! The 14KT remix dropped back in November 2016 and distributed by Fat Beats. This one will definitely get you hyped to party 4sho!!
About "Dance" Remix
"Back in 2008 Danny Brown released his solo debut, HOT SOUP. 14KT remixed one of the standout cuts, Dance, turning it into some of his signature neck snapping business." ~14KT
About 14KT
Michigan's Karat Gold Classic Kid. Producer. Artist. DJ. National Beat Battle Champion Self-Proclaimed Chop Artist – one who specializes in the true art of sampling and sonically "chopping" records to create unique beats and cool sound collages.
1/7th of the mighty Athletic Mic League. Member of Jaded Incorporated and RSXGLD