The A pro racing action was intense at the USA BMX East Coast Nationals at Chesapeake BMX Track in Severn MD. I captured the action from the first and third round of motos and all the mains from Saturday's race!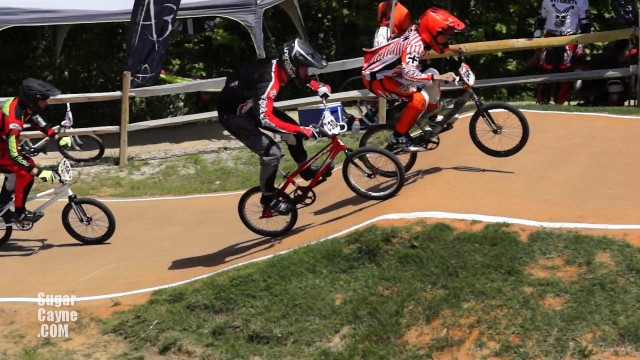 Check out the results below:
1. ALAN HUDSON, DOUBLECROSS BIKES, PHOENIX, AZ
2.KYLE MCRORY, FBN/C-YAA , BRIDGEVILLE, PA
3.VICTOR BEHM, CHIP N DALE BIKE SHOP, MAYSLANDING, NJ
4.DANIEL SMITH, DOUBLECROSS BIKES/SRAM, CHATHAM, NJ
5.PAUL FILIPPONE, SHORE CYCLING SPORTS, WALLINGTON, NJ
6.ALEXEY PEROV, TEAM FREE, W PALM BEACH, FL
7.WILLIAM GRANT, LARGO, FL
8.TONY FAVATA, FACTORY STAR BMX PRODUCTS, HARRINGTON, DE
More Racing footage from the East Coast Nationals coming soon!